Electrical & Lighting Plan Preparation
After going through colour selection and tender, you're now off to your electrical appointment. It can be daunting as it is exciting, so it's important to know what you need to consider early on. Doing it this way helps maximise the appointment time — allowing you to ask the important questions and make the best decisions for your home.
In this article, we'll go through helpful tips to know before your electrical appointment. Getting into the details is key!
Plan your furniture placement
The most important piece of information you can bring to the electrical appointment is one you only can possess — your furniture placement plan. Powerpoints and lighting are best planned and situated around your furniture and appliances. How you go about it is up to you — mark a copy of your floor plan, sketch the room, or simply list what you need per area. The crucial part is to plan your electrical and lighting around how you live to save you from additional costs and inconvenience down the line.
Planning your electrical (powerpoint) placements.
1. Cover all bases when deciding powerpoints.
Many people tend to forget about adding powerpoints and data points to nooks in the house that need power. To give examples:
Entry - for ambient lighting or Christmas lights in December
Bedroom - behind the bedside tables for lamps and chargers
Hallways - for vacuuming the pathway
Home office - for all office equipment (including data points and USB powerpoints)
Garage - for power tools
Wall mounted TV's
Living room/kitchen - for setting up event-related equipment or decorations (such as Christmas trees)
Forgetting about these can become inconvenient — the last thing you want is a long extension cord trying to power a distant area in the home.
2. Understand what you need to get pre-wired.
Pre-wiring indubitably adds value to your home. Besides reducing the number of exposed wires, it can set your house up to become a smart home in the future.
You can pre-wire:
Audio and entertainment - home theatre effects (e.g. in-ceiling speakers, surround sound systems, HDMI cables)
Home security - CCTV, security alarm systems
Cables - for the phone, WiFi, TV, and more!
3. Will you need extra power post-handover?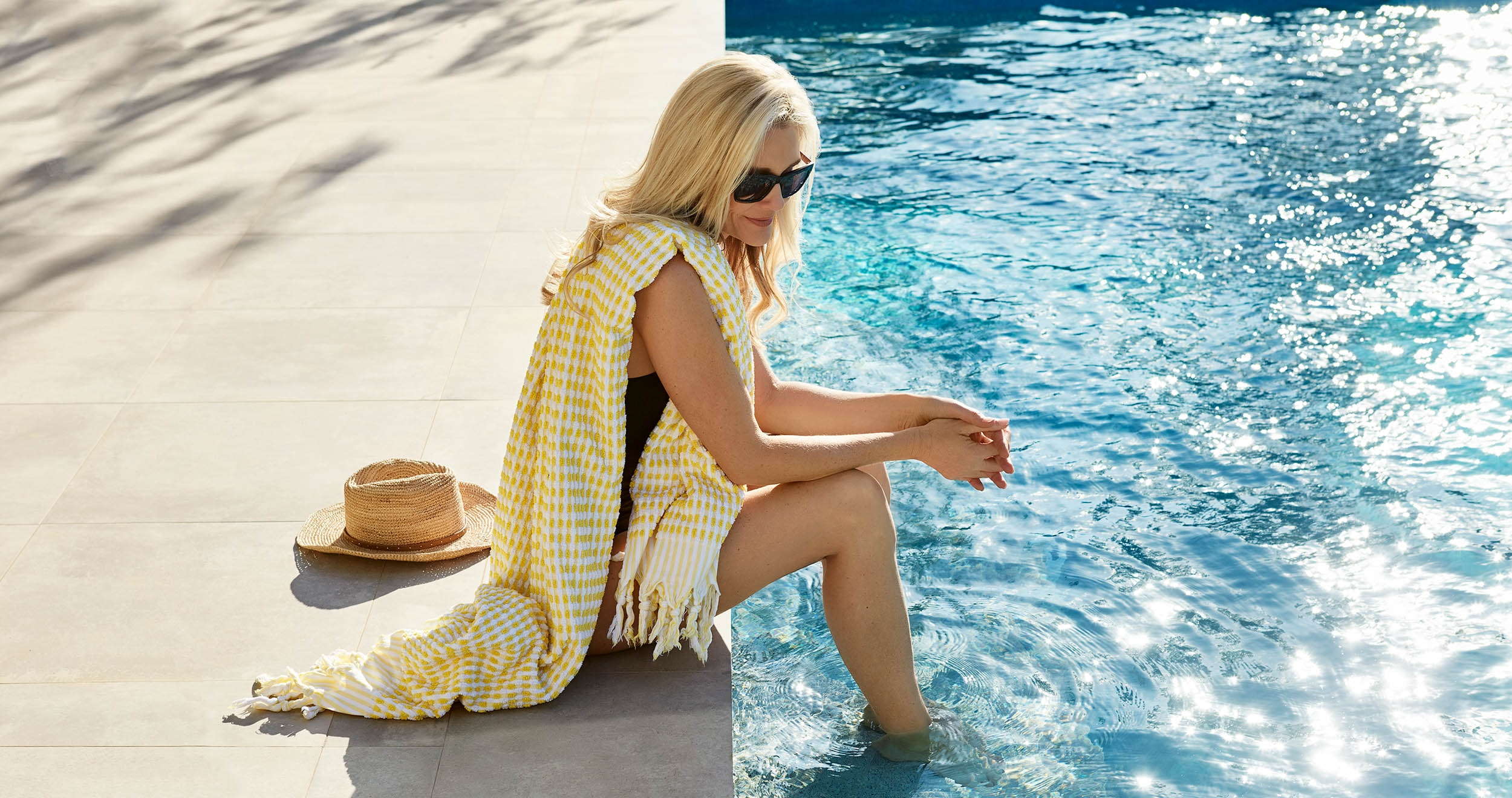 If you're looking to do some more work post-handover such as building a pool, it would be great to talk to a pool company and account for it early on. Pools, for example, may require two outdoor double points, but could also require more power depending on the type of pool and pump it needs.
Planning to do some work post-handover too? There are a few things to consider:
Internal lights - think ahead about where you might want to put an extra downlight or pendant light in so that the wiring is ready for when you want to install them
Fans - if you think you might want to add a ceiling fan afterwards, having provisioned for this during your build will make the job easier
External lights - a junction box can make a provision for external lights and will allow you to add them later on
Planning ahead for future electrical work is especially important for a double storey home as access to the ceiling space of the ground floor can be challenging.
Planning your lighting placements
1. Understand your lighting requirements.
Very much like the electrical plan, your lighting should be planned around the function of each area in the house. This will help determine whether you need task, ambient (soothing vibe), or accent (highlights design features/creative elements) lighting.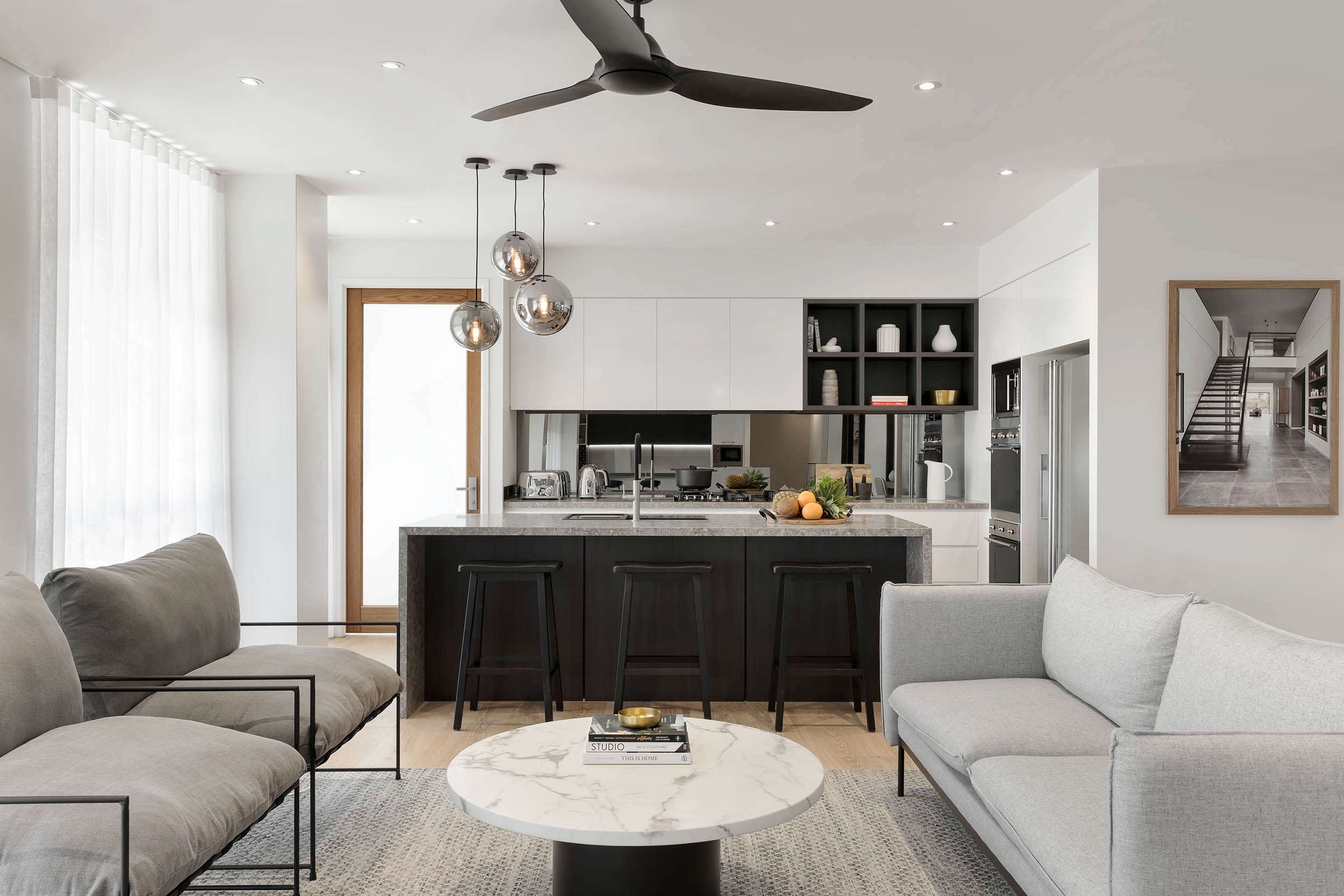 You might also find yourself choosing between LED downlights and pendant lights, but you don't have to! They can complement each other — LED downlights are better for task lighting while pendant lights add an aesthetic touch. As long as adequate lighting is present and you don't rely too much on pendant lighting, you can have both co-exist in your home.
2. Don't forget about ceiling height!
Many often forget that the brightness of downlights has a direct relationship to the ceiling height. The higher your ceiling is, the dimmer your lights become because of its distance from the floor. This would only need an easy fix: add more downlights to ensure bright lighting. So remember this for high and raked ceilings!
Now walk through your house using the electrical and lighting plan you just devised. Communicate this to your builder during the electrical appointment — they will be able to build upon what you've provided them and make the process even smoother.