Discover more about Plantation Homes
Testimonials
Hear what real customers
have to say about
Plantation Homes.
Learn More
Our Values
We value honesty,
transparency,
delivery and support.
Our promise.
Above and beyond
Choose your level
of Inclusions
Step-By-Step Guide
All of the important
new home processes
explained in simple steps.
Our Locations
Our guarantees and support
With over two
decades of experience,
our guarantees and support are unrivalled in Brisbane and Greater Queensland.
Find out more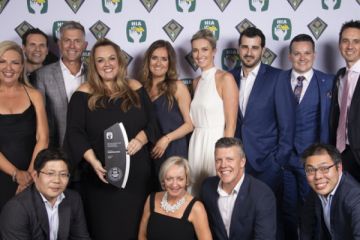 Seven was certainly the lucky number for Plantation Homes when it was named the HIA Queensland Professional Major Builder for the seventh consecutive year. read more
5th November 2018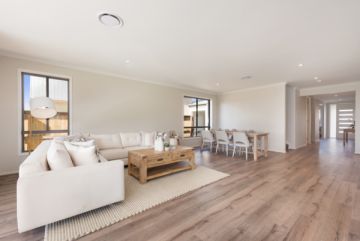 Plantation Homes has the perfect solution for you in creating resort-style ready-to-move-in family homes now. In fact, Plantation Homes has officially opened its doors to its latest display home, the Kingsford, in Greenbank, at Everleigh Estate, as part of the exclusive release of homes on 17th August. read more
14th August 2019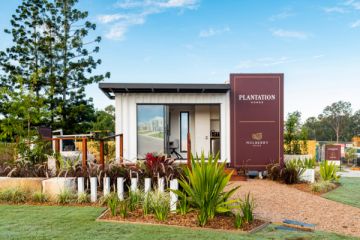 Our newest boutique community will be launched this Sunday 4th August with a variety of luxury move-in residences and pre-planned House & Land packages in prestigious Bridgeman Downs. Join us for a family fun day at the Grand Opening! read more
30th July 2019
The Luxury Leader in Queensland Living
Embark on a home building journey with us and experience service excellence, unrivalled. With over 23 years of experience, Plantation Homes continue to set the benchmark for new home builders across Queensland including Brisbane, Gold Coast and the Sunshine Coast. We have established ourselves as leaders in new home design, innovation and sustainability, as well as style, quality and customer service. READ MORE +
Committed to building exceptional and inspirational new homes, we are able to tailor our designs to echo your preferences and lifestyle choices, delivering a truly sophisticated home that's unmistakably yours.
Be part of the future, where we are focused on amplifying space, quality and beauty through each design, fashioning houses that excel every day, with floorplans that inspire and features that last.
Depend on our core values of honesty, transparency, delivery and support as we stand with you through the complete design and building process to create a memorable experience and a home, your home, which will surpasses your expectations in every way from lifestyle to value and inclusions.
READ LESS -