Ready for a brand new home in 2019?
Ready for a brand new home in 2019? Completed family homes are available to move in now
Are you dreaming of a stunning new home in 2019 without the planning, permits and construction period? Look no further than Plantation Homes' ready-to-move-in homes, which are available now in a suite of picturesque communities across South East Queensland.
Welcome the new year in style in a brand new abode by Queensland's No.1 home builder, Plantation Homes, and choose from a range of beautiful and spacious three or four bedroom, single and double storey designs. Expertly appointed, these homes boast superior luxury inclusions and finishes as standard and are 100 per cent ready to move into straight away, making it the stress-free home solution for time-poor Queenslanders.
Damber Prasad Gautam and his wife Sarita, recently moved into their four bedroom Plantation Homes Ready Built home and they could not be happier. "What we love most about our new home is not only the premium quality of the build but also we love the community we hope to raise our family in. It is well-established, with great neighbours and not to mention the expansive park, the shopping centre and easy access to public transport. It is everything we need in one great and convenient package. With these turnkey homes, the hard work has been done for you. All we needed to do was move in", Damber said.
Plantation Homes' rise into creating housing destinations that people truly love began in 2018, with the launch of our first fully pre-planned boutique community at Hemmant. Martin Gould, New Home Consultant, said Eastpoint Estate is no longer Brisbane's best kept housing secret! "It's now home to over 25 Queensland families who have let us do the hard work by designing and building brand-new family homes. I have countless happy customers who simply love their new lifestyle here at Eastpoint especially the wonderful open green spaces that are just on your doorstep. You can enjoy knowing you are in a 100% owner-occupied community, where everyone knows you by name. With great access to the city that's a mere 14km away via rail network, you also have easy access to the Gateway Motorway and the Brisbane Airport, it's really the place to be", said Martin.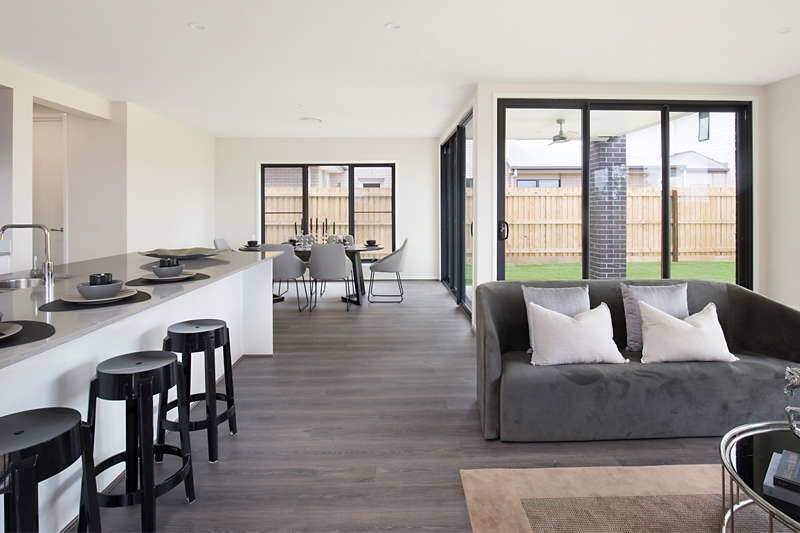 You could be in your own Plantation home sooner than you think. Ring in the New Year in style with a fully complete family home, available now in some of the most sought-after suburbs throughout South East Queensland.
Off the back of the success of the community in Hemmant, Plantation Homes looked southwest and created Westwood Estate, a private community at Heathwood, that really celebrates the Queensland family lifestyle. The beauty and ingenuity of Westwood is that it is well positioned near shopping centres, schools, and nature's best playgrounds whilst still enjoying proximity to the Brisbane CBD. New Home Consultant, Trevor Carll, said, "Westwood presents an appealing product at an affordable price-point, positioned in the centre of one of our best growth corridors, west of Brisbane with each of the spacious, double storey, four bedroom homes, epitomising true open plan living. All with the unsurpassed quality and style that Queenslander's have come to expect from a Plantation home, ready-to-move-in package."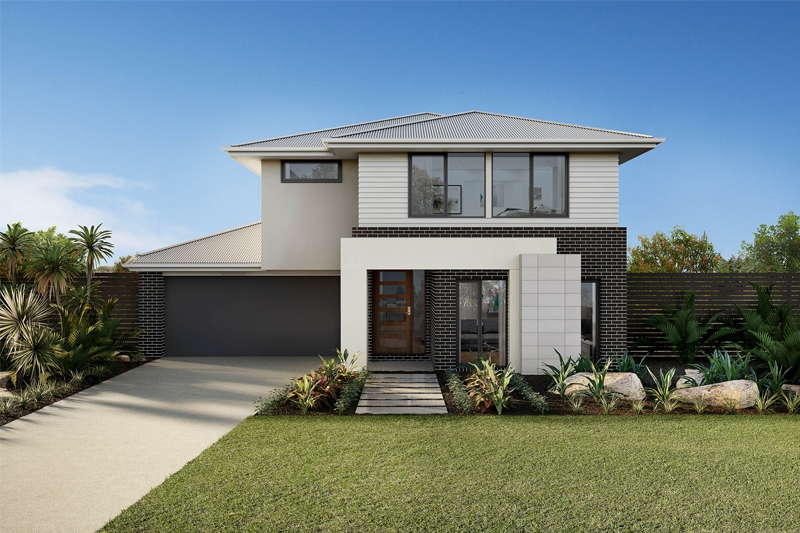 Fully completed, ready-to-move-in homes now available at Westwood in Heathwood, just 22km from the Brisbane CBD.
Plantation Homes has thought of everything in these fully-completed homes – from the driveway to front and rear landscpaing, all of which comes as standard. All Plantation Homes come with unrivalled guarantees including an industry-leading 50 year structural guarantee, and we have just been voted the Housing Industry Association (HIA) Professional Major Builder for the seventh consecutive year.
Five per cent deposit is all you need to convert your new home dream into a reality. Plantation Homes can also connect you with an in-house financial consultant to help you on the path to home ownership. With more than 25 years of experience, Waterstone Finance is a professional mortgage brokerage service available exclusively to Plantation Homes customers.
So, what are you waiting for? Moving into a new home has never been easier. Ring in the new year in style, with a brand new turnkey Plantation home available now. Click here to view all completed homes that are available now!
Learn more about Eastpoint Estate at Hemmant