Eight reasons to love Plantation Homes
Eight reasons to love Plantation Homes
Confirming Plantation Homes' commitment to Queensland living, Queensland's Number 1 Home Builder has just been named the HIA Queensland Professional Major Builder in 2019 – for a record-breaking, 8th consecutive year.
Eight is certainly the lucky number for our team at Plantation Homes and with its latest industry award firmly under our belts. Emulating the Queensland Maroons and their eight-in-a-row winning streak, Plantation Homes continues to pride itself on its all-ensconcing team spirit, creating winning results all round.

Here are 8 good reasons to fall in love with Plantation Homes:
Built by Queenslanders for Queensland
Born and bred in the sunshine state, at Plantation Homes, we take great pride in designing and building exceptional homes which are a perfect fit to the Queensland lifestyle and where and how they want to live. Our suite of beautiful and smart family homes boasts a high level of inclusions, exceptional quality and aspirational features, coupled with world-class service. From the stunning Colorado, the sleek Brighton to the head turning Mirage, Plantations Homes celebrate what is best about Queensland and what Queenslanders want and love about their family homes.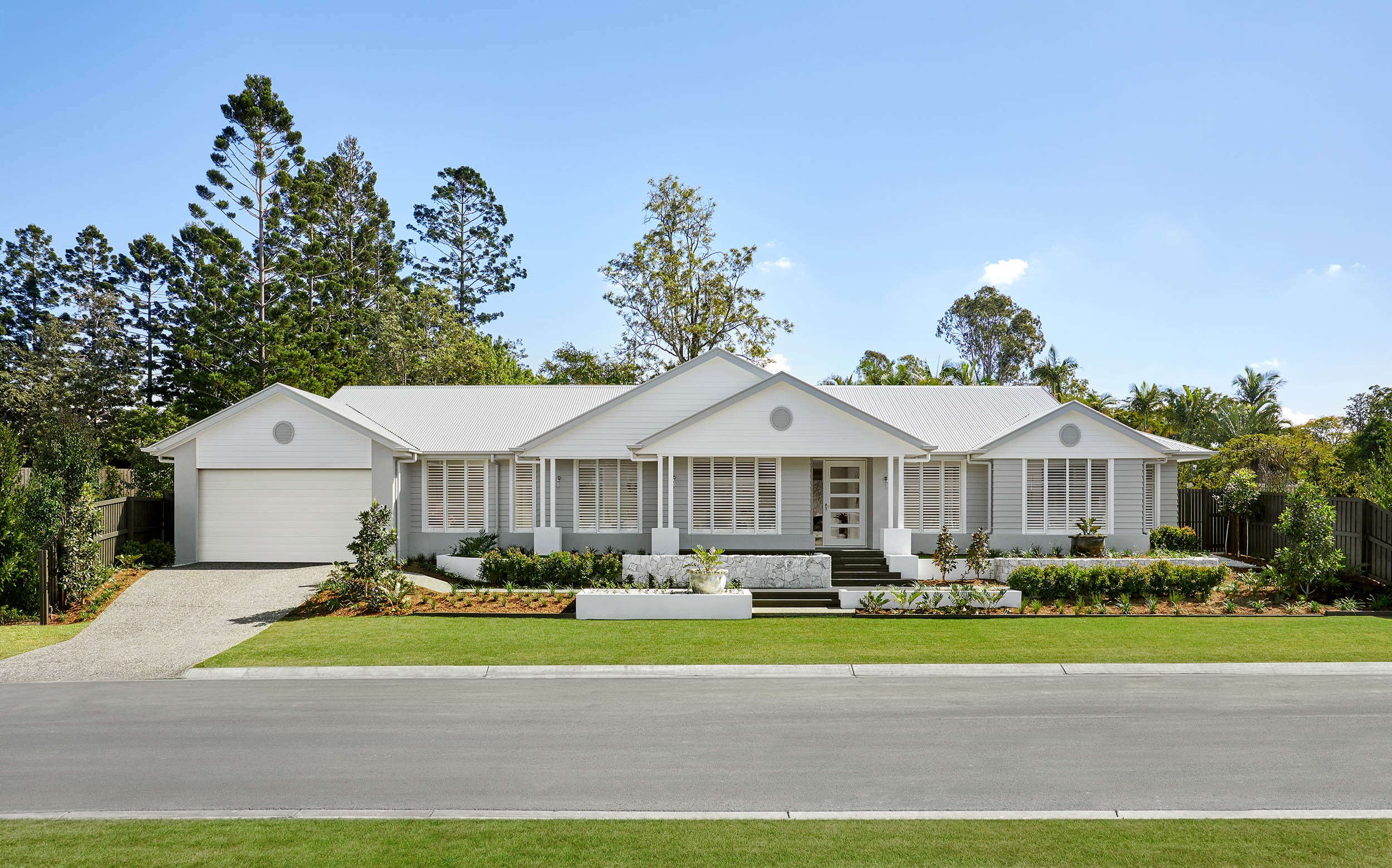 Our expertly designed Colorado.
Awards aplenty
Not only has Plantation Homes been recognised by our industry peers for the eight consecutive years as QLD's Number 1 Home Builder, the HIA award is also a testament to our comment to our customer service, business management and leadership, and our ethical conduct to name a few. This is all-encompassing recognition of the depth and breadth of what Plantation Homes represents and delivers for Queenslanders and the state.
With more than 60 design awards bestowed on Plantation Homes over the last 24 years, the industry accolades are a tremendous reflection on the extensive work and commitment we have in designing and building homes which celebrate Queensland Living.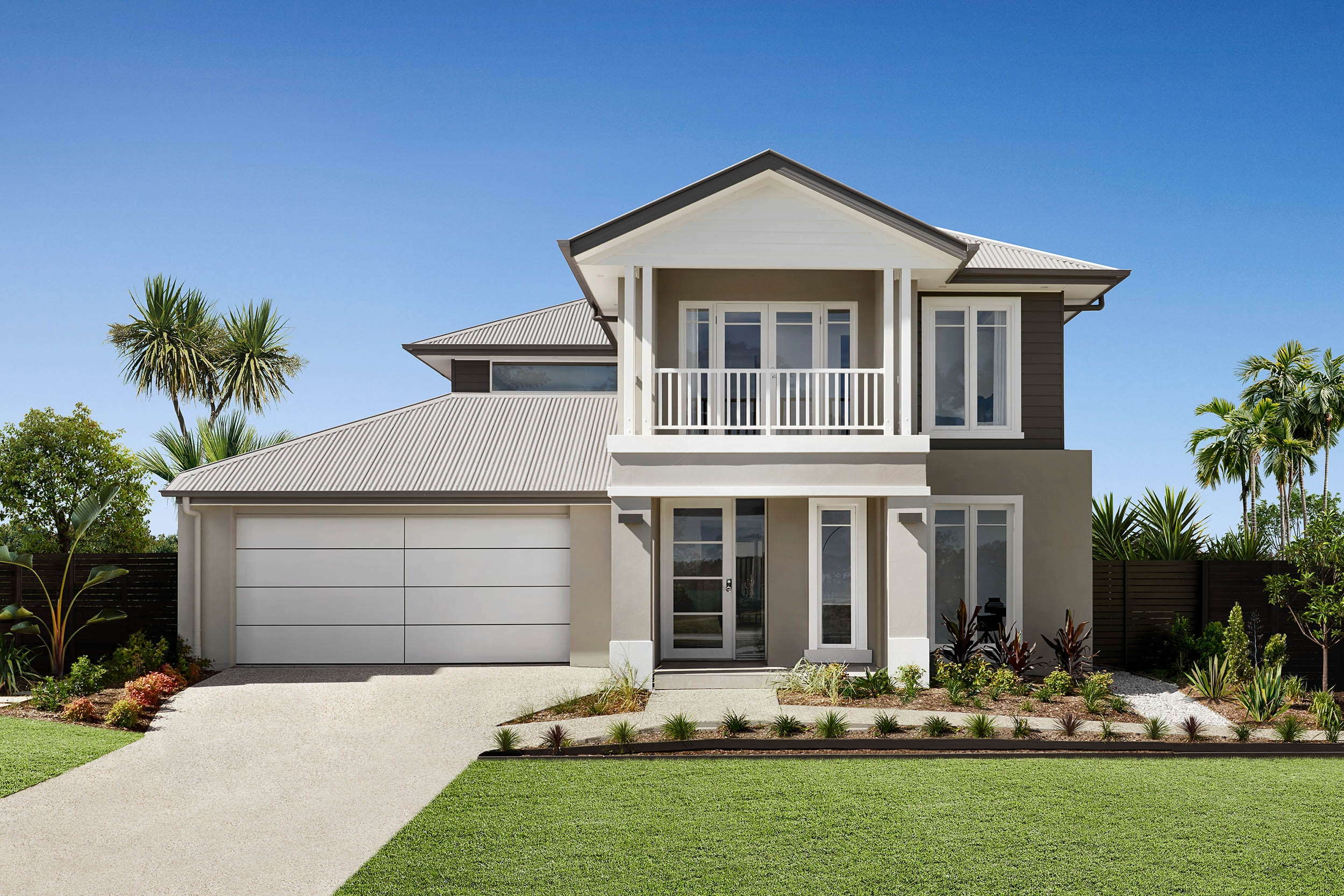 Our award-winning Mirage design.
Highest of quality
Since we opened our doors in 1995, Plantation Homes has established itself as the market leader in product innovation and quality, successfully delivering 14,000 homes to satisfied families across South East Queensland. The Plantation Homes team is committed in delivering product and service excellence, from the bricks and mortar, appliances chosen, to the fixtures installed, every facet of a Plantation Homes is chosen and completed with excellence front of mind. Backed our suite of warranties including a 50 Year Structural Guarantee, a decision to build with Plantation Homes is a choice to enjoy a home for many generations to come.
More than bricks and mortar
Our reputation for excellence extends beyond the homes we build and reaches into the communities we help create, through our extensive philanthropic efforts including the House for Life project, where the 2019 charity home sold for a record-breaking $986,000, with all proceeds going to the Mater Little Miracles.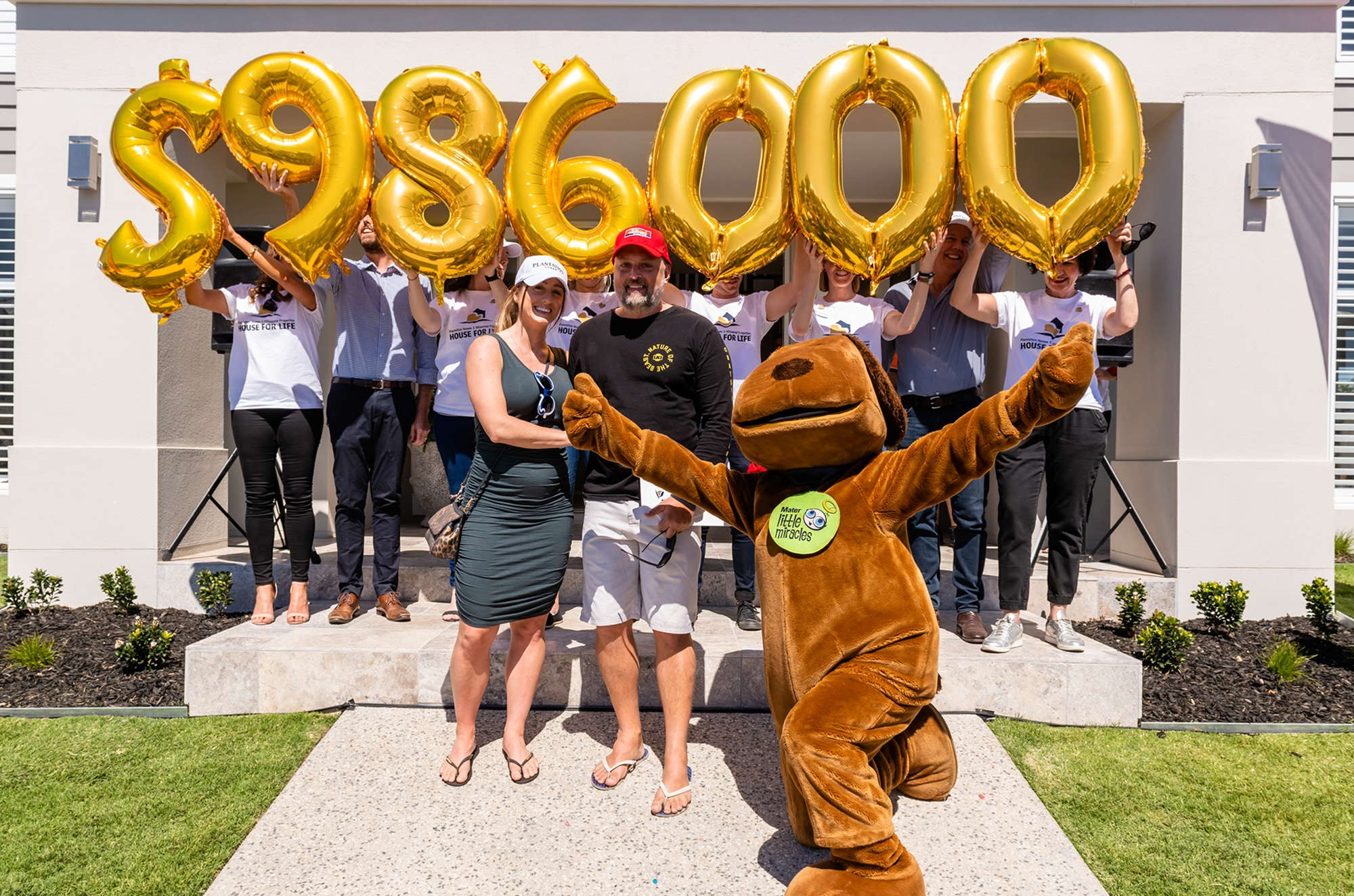 Our 8th House for Life charity home sold for a record-breaking result.
Silver anniversary
2020 will mark Plantation Homes 25th anniversary and what a celebration it will be! With 52 luxurious single and double storey designs, plus an assortment of fully complete and ready-to-move-in homes, we look forward to 2020, our silver anniversary, in continuing to focus on what we know best and that is to build houses which Queensland families will fall in love with.

What at a team
Our continued excellence wouldn't be possible without the contribution of not only every single passionate Queenslander employed directly by Plantation Homes including a leadership team with over a century industry experience. We also know that we would not be able to achieve these great successes if it weren't for our extended Plantation family of over 80 globally recognised suppliers and 300 local trade subcontractors who work hard each and every day to help us achieve our vision of being Queensland's most inspired and trusted new home builder.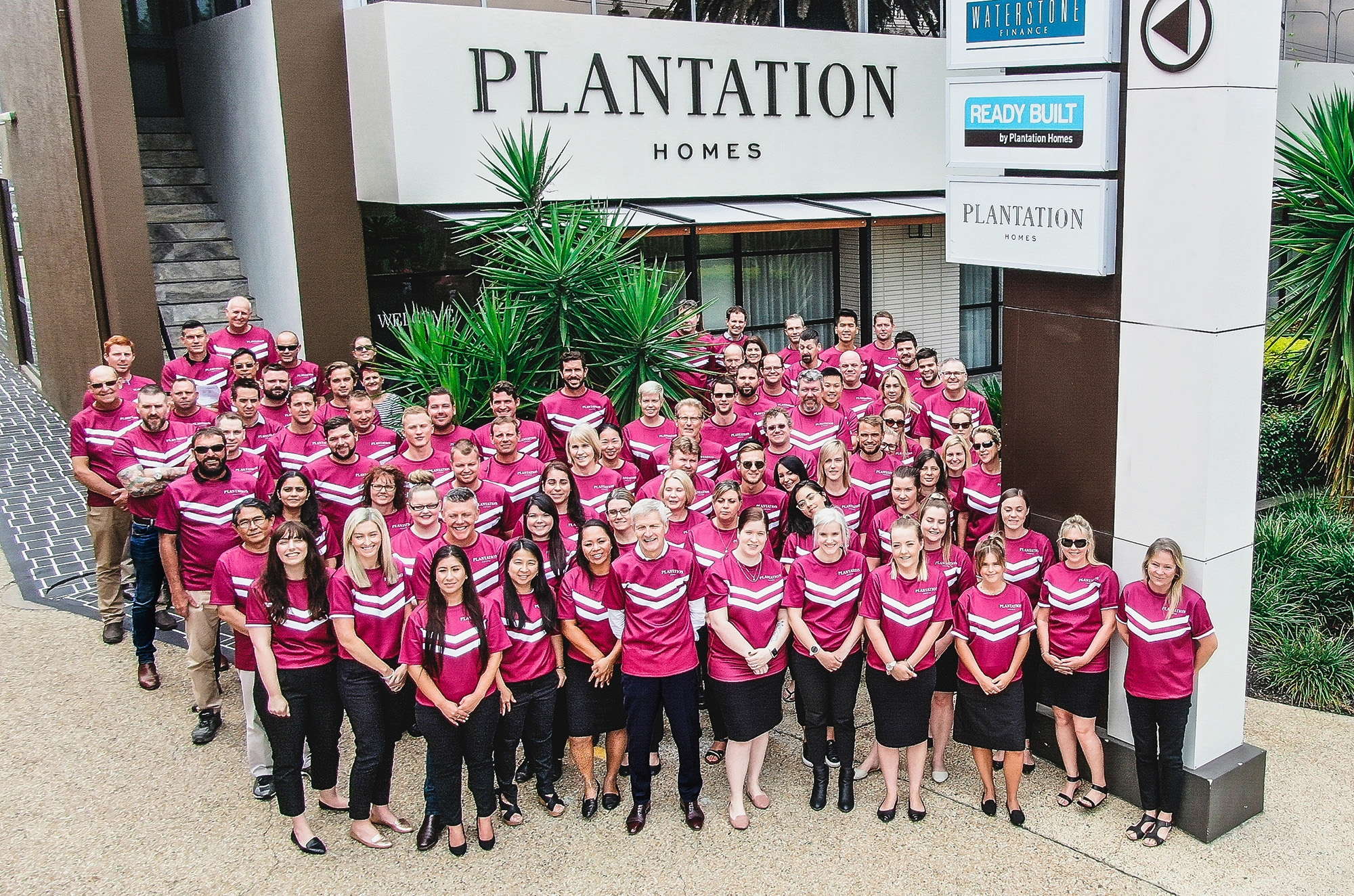 The team of proud Queenslanders.
Guiding you through style
Plantation Homes recently unveiled our multi-million-dollar Plantation Design Studio which is an all-embracing home inspiration experience where customers can explore our latest offerings including floor coverings, roofing, benchtops, tapware, doors, light fittings, façades, paint colours and kitchen appliances. With over 2,000 products on display, and eight experienced interior design stylists and electrical consultants available at Plantation Design Studio, you can be assured that the selection process at your appointments will be a thorough, yet seamless experience.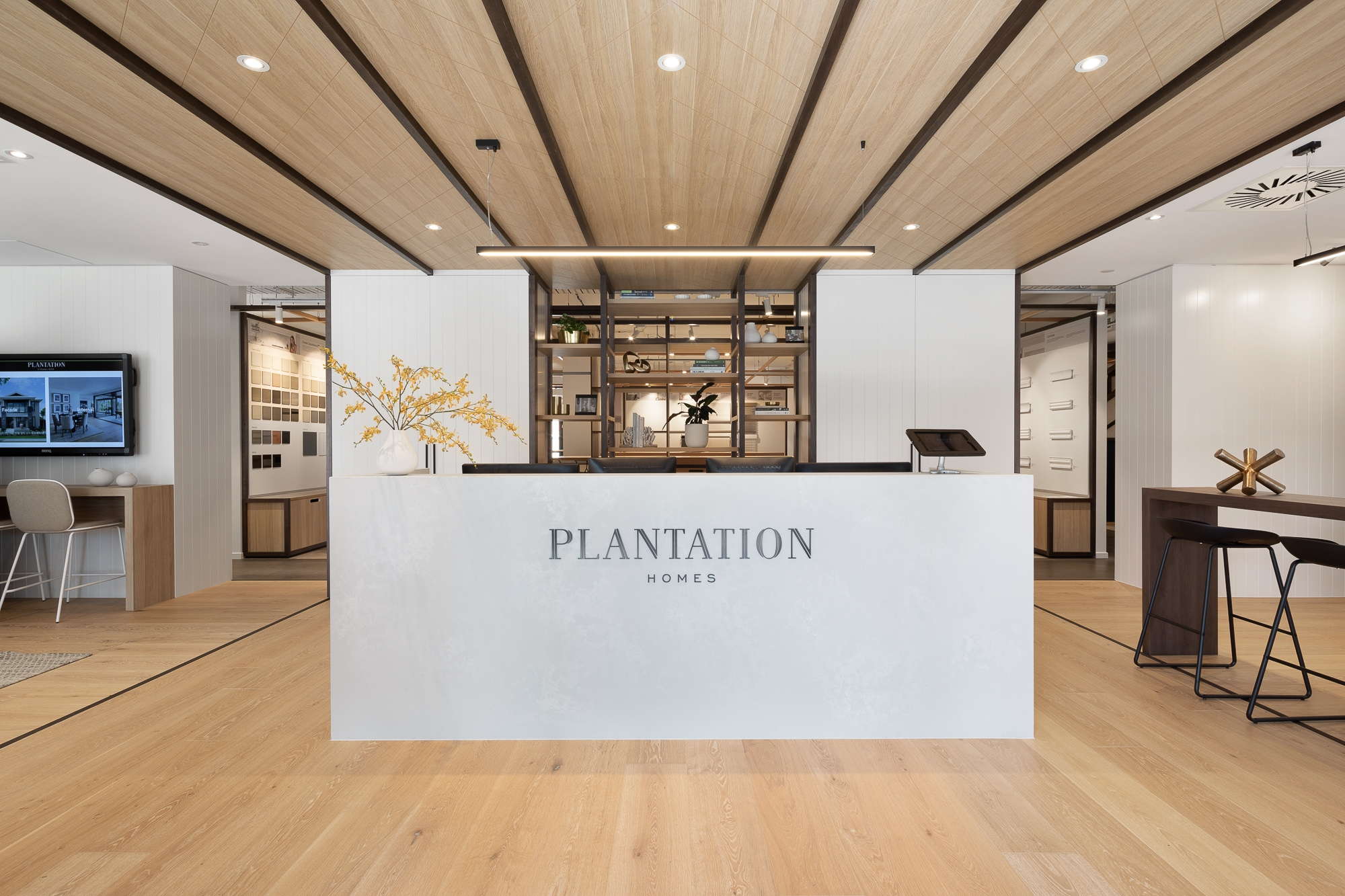 Our newly unveiled Plantation Design Studio.


Where Queensland lives
Industry accolades aside, Plantation Homes is, first and foremost, committed to Queenslanders and their families in designing and building homes to work, rest and play in. Plantation Homes creates family homes to keep up with the hustle and chaos of Queensland living, but is also a wonderful oasis of entertainment and relaxation – another must for Queenslanders.
Fall in love with Plantation Homes yourself by visiting a display centre near you.