Building a real home, virtually
For one of our customers, COVID-19 wasn't the only challenge to attending their colour selection appointment, they also lived interstate so they were thrilled with the convenience of a virtual appointment!
Tech gets the tick
For Molly and Ephraim, technology played a huge part of their new home building journey, as they shopped their dream design from interstate. Molly said "We are moving interstate and wanted to build a new home, and so we jumped online and researched builders and options there first."

3D designs and video inspiration
Molly and Ephraim used the 3D tool to walk through the designs, but preferred looking at floorplans to land on their choice of the Lexington 32, with the Campbell façade. There are also display home videos available online to make sure you feel right at home with your choices, online.
"We are really happy with what we've chosen, and are looking forward to seeing it all come together!"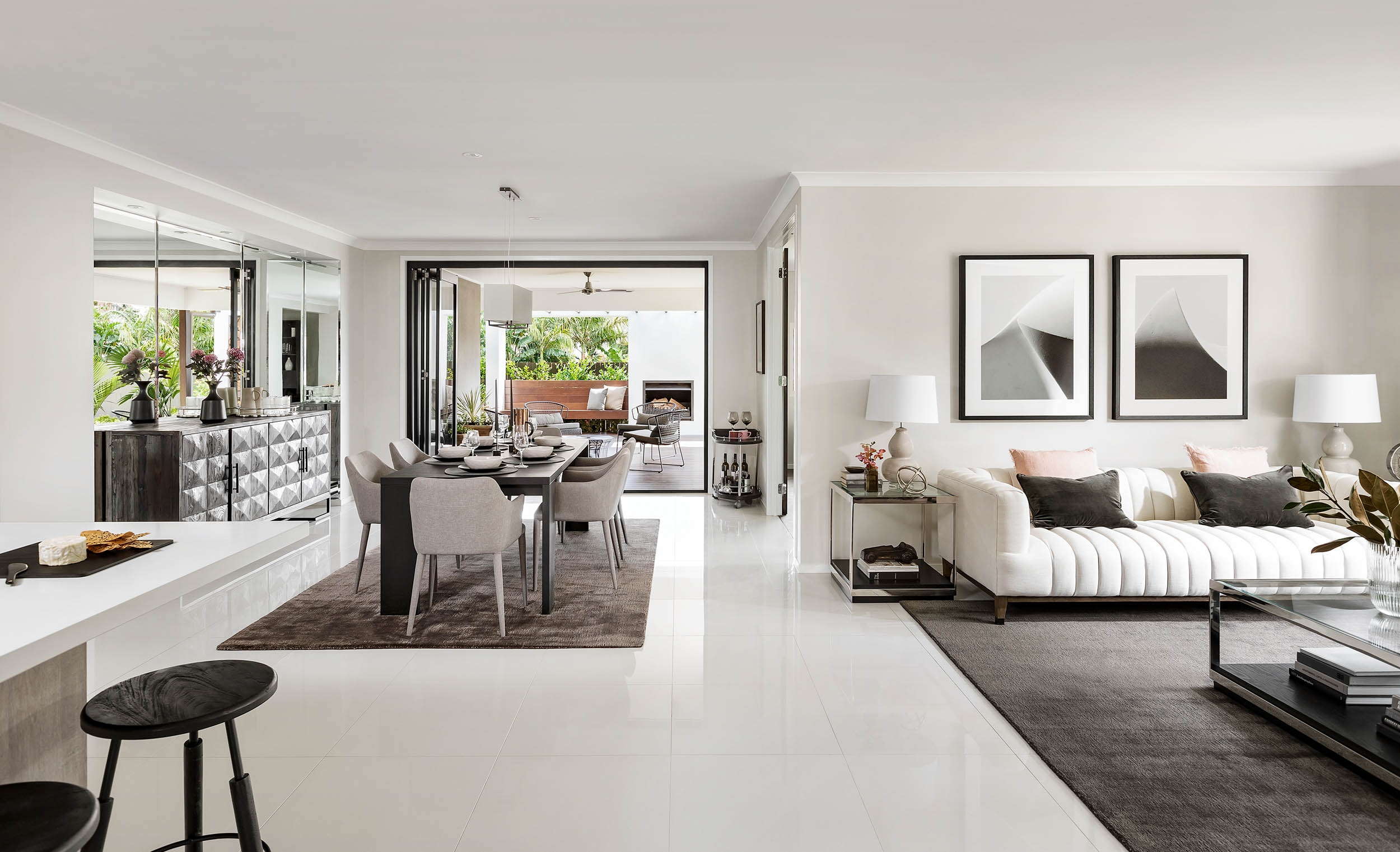 Colour selection online
We've all had plenty of tech time during COVID-19, but a standard colour selection appointment allocation is six hours, giving you and our team the time to consider all the choices from the front door to the back, on top, under foot, and every wall, door and handle in between. For a virtual colour selection appointment, we also allow six hours.
Molly said "We were confident after 4.5 hours that we'd covered everything, and honestly, with the time we'd spent looking around online, everything was familiar to us.
"Our consultant also went through the contract page by page, it was incredibly well structured, and clear with the options. She also showed us videos with how our choices would look, and she was really helpful in making decisions.
"She was exceptionally good, and made us feel like we were in the studio and the experience she gave us will be forever cherished.
"We'd absolutely do the colour selection appointment online again, and would recommend that you use the visualiser and be familiar with the options, and read through any documentation prior to the appointment.