The Colorado redefines stylish acreage living
The Colorado design is a house centred around space and light, enveloped by impressive characteristics that are both relaxing and alluring, making it the perfect pair for those with acreage land. Below, we take a closer look at the Colorado 37 and it's beautifully crafted features, on display at northside of Brisbane in Bridgeman Downs.
Stylish and stunning open spaces
The Colorado has been designed to celebrate acreage living, with its sophisticated and stunning, big open spaces. With acreage views front of mind, the Colorado's elongated design also works intimately with the beauty nature provides, by capturing as much of the outdoors inside. The result is a larger than life family home, with an expansive frontage, where every room is applauding its outdoor aspect.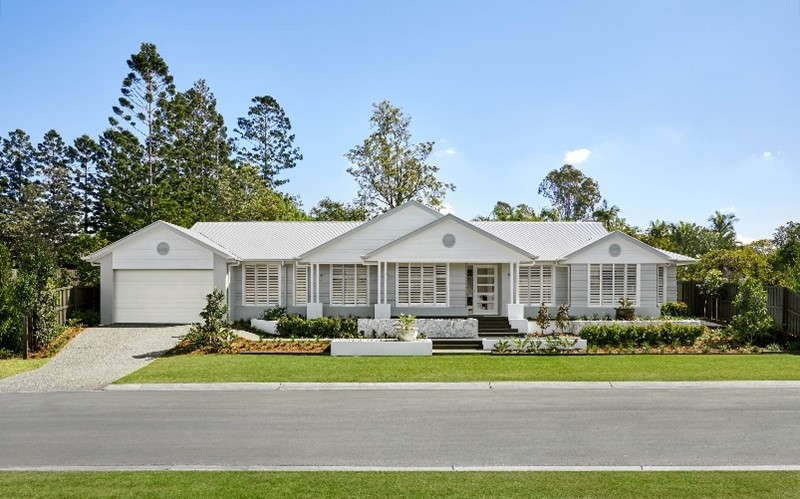 Live larger in the Colorado
With four spacious bedrooms including a grand master suite and dressing room, the Colorado also has four large living areas, including an expansive theatre room, making it a generously proportioned floorplan. Featuring two wings, the Colorado sets aside one whole area for the master bedroom, complete with Hollywood style dressing room and ensuite, while on the other side, children and guests can reside, each bedroom with a walk-in robe. Each wing features either a bathroom or ensuite, complemented by two powder rooms – one in the entertainment hub and the other with the other bedrooms.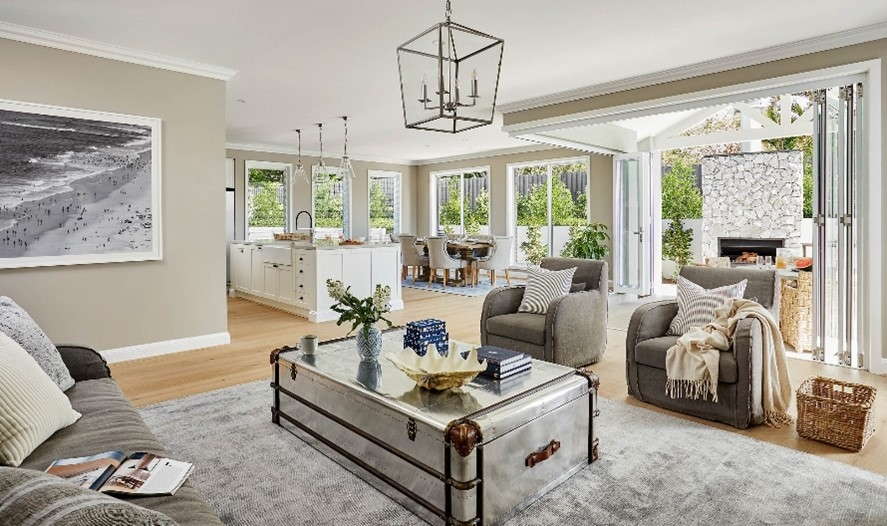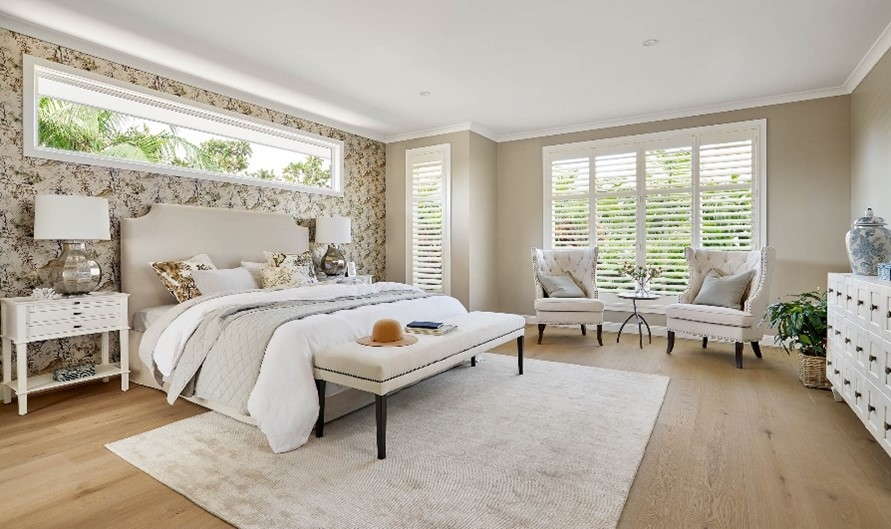 Showstopping central kitchen
The Colorado 37 Hampton's style kitchen is simply a showstopper. It boasts a level of sophistication and timeless design that will make cooking and entertaining a breeze. Together with the rest of the home, there are 37.40 squares of opulent family living with spaces for all family members to indulge in.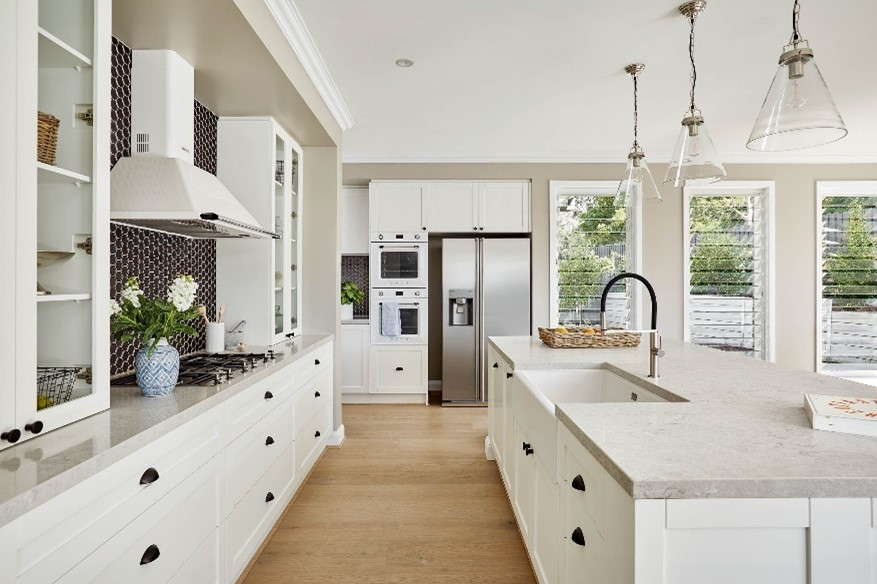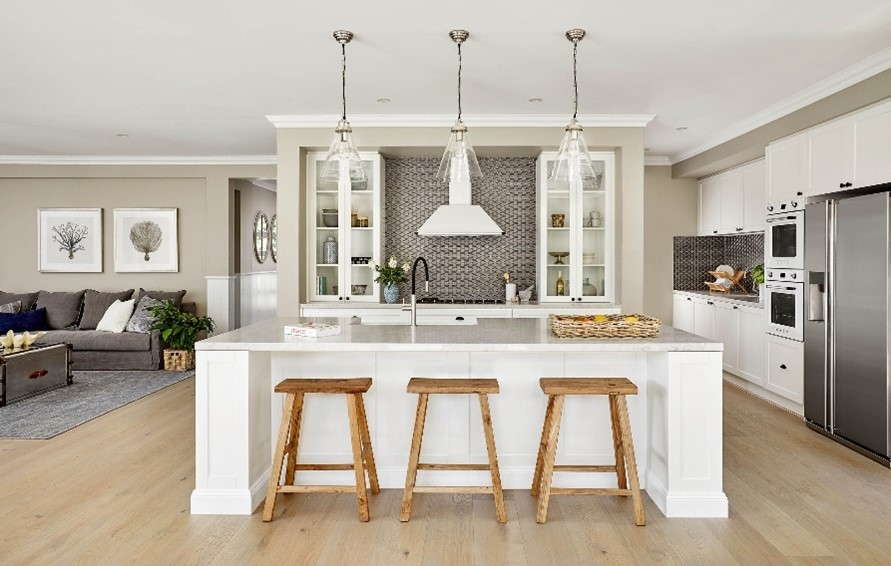 Flexible conversion
The Bridgeman Downs Colorado display features a conversion of the study into a beautiful nursery, which is attached to the master suite. This space is highly multi-functional and can easily be converted to a gym or a private office – tucked away from the rest of the home.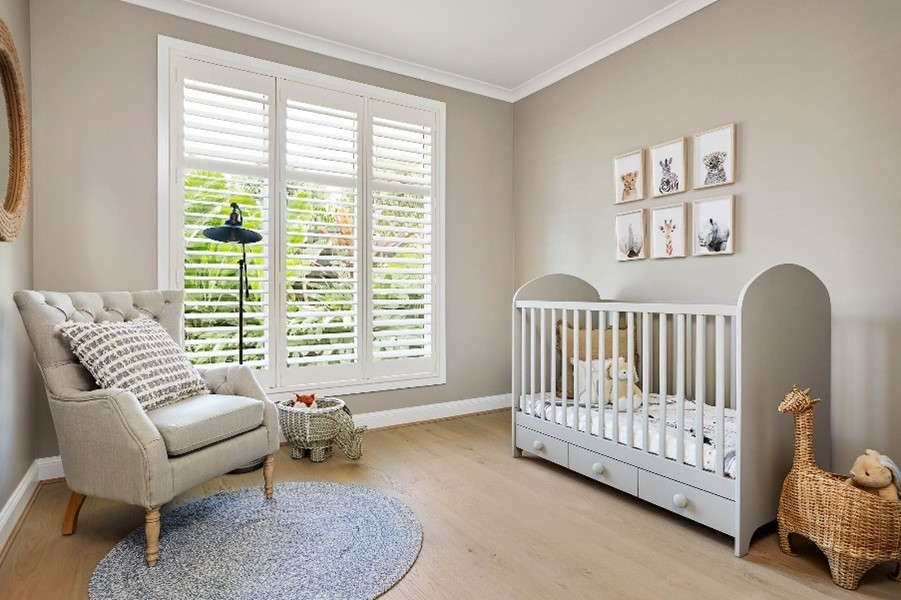 Outdoor access
Nothing says Hamptons more than rooms filled with natural light and looking onto nature - and the Colorado creates, and boasts it. All the main rooms in the Colorado feature a window, or a clear line of sight to the outdoors, giving you glimpses of green, snippets of sunset and spans of lovely light flooding into your home. The windows in the Colorado provide you with a welcoming view from every angle, creating an endless suite of beautiful views to enjoy.
Casual elegance at its best
The Colorado display showcases a glorious swimming pool and combined with the resort-style undercover alfresco area featuring a fireplace and built in TV, it is an entertainer's paradise. It is not hard to imagine weekends filled with endless hours swimming and having fun in the pool, eating and relaxing in the alfresco area while you catch up with the rugby scores on the outdoor TV. It is the ultimate staycation all year round!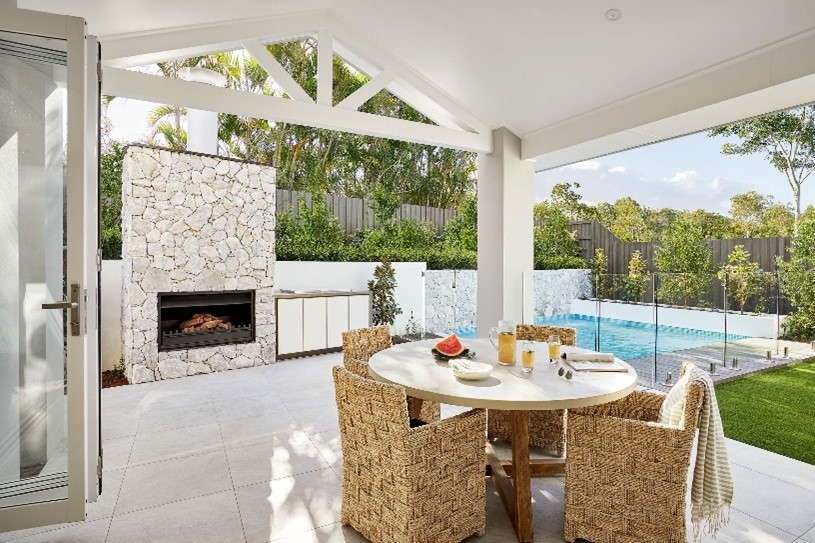 Get inspired
The Colorado display is located at Plantation Homes display centre servicing the northside of Brisbane in Bridgeman Downs, as part of the community, Mulberry Place.
Located only 16km from Brisbane's CBD, and in one of South East Queensland's iconic and most sought-after locations, the Colorado is worth a visit if you're assessing acreage land home designs.