Happy Easter from Plantation Homes
Happy Easter from Plantation Homes
As Covid-19 continues to take a hold across the globe, we have, in unprecedentedly challenging times, also seen human nature is at its best. Small acts of kindness can have a big impact on the community and they resonate with us all - and aren't we all craving some positive news?
Challenging times often brings out the very best in us – whether it is helping out an elderly neighbour with their groceries or a united warm round of applause for the tireless efforts for frontline workers, small tokens go a long way. These heartwarming acts of kindness are thriving in our Queensland community, and sweeping across our social platforms.
Help in your own way
In the midst of social isolation and distancing, we all need a good peppering of feel-good stories, rallying us together and reconfirming that the human spirit is alive and well. Our very own Gold Coast based Construction Supervisor, Taylor, recently made headlines for all the right reasons!
Retiree Sue Mantle publicly thanked Taylor with a shout-out on ABC Brisbane radio after he left a note with his details offering to help with anything she needed. Sue said "We were so thrilled someone cared. My husband has medical problems and we don't know if we'll be isolated. It is very comforting to know they are just over the road". Taylor said his note has now sparked a friendship with his neighbours, with whom he had not previously spoken to much, prior to reaching out.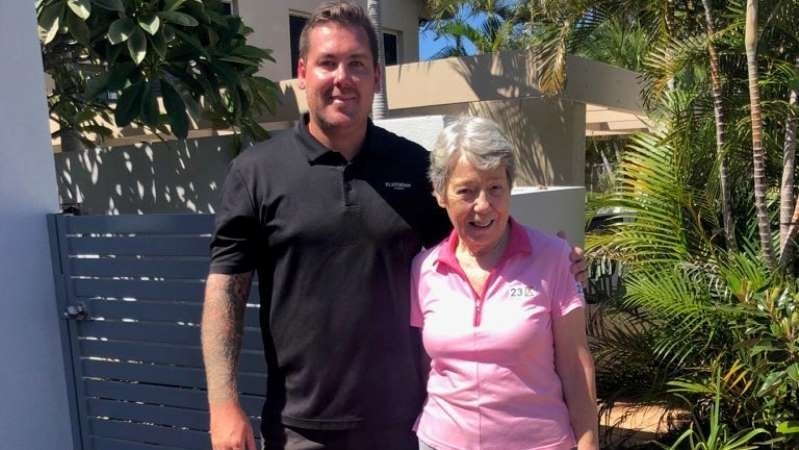 What you can do
Whether it is checking in on a neighbor just like Taylor did, or leaving some Easter eggs at the front gate, we can all play our part this Easter and perhaps the single biggest act of kindness we can all do, is stay home with our nearest and dearest. Whilst we cannot enjoy large festive gatherings this year, it will mean more than ever to reach out to friends and family by phone or online via Skype or FaceTime to reconnect so be sure to check in on your loved ones.
Stay safe and from our Plantation Family to yours, happy Easter!