Fathers Day at Home
There's no doubt Father's Day might look and feel a little different for some of us this year, but there's still good reason to celebrate the occasion, whether you are with loved ones, or missing them, or just want to have a fun day at home!
Here's four super simple activities and ideas to help you mark Sunday 6 September this year!
1. Play time
Get the kids involved, or create the area before the day starts, by building some forts, bunkers or camps (using sheets, table clothes and cushions!) and let everyone choice their base! Use a scavenger hunt list or scatter a single item (like pegs…or whatever you have available) and make it a game – each base has to collect as many as they can in the set time. This is sure to kick start the giggles on a Sunday morning! All the better if you have Nerf gear or X-shots – you'll surprise everyone with the camp, ready for a laughter-filled start to the day!
2. Gift time
It might be the year of the voucher - if you want to give an experience gift to enjoy later in the year, check out RedBallon, Airbnb experiences, or find an Adrenalin experience for when we bust out of lockdown (they're valid for five years!).
3. Tech time
This can mean so many things! For a super fun tech experience in your own home, consider downloading a new game that you haven't played before. From Mario Kart to Dunkers, to Words With Friends, TechRadar also has a list of easy to use multi-player games on smart phones, or using a single device. Super Stickman Golf 3 and Golf Clash are multiplayer golf games that also get excellent reviews!
4. Giggle time
With over 298,000,000 views, check out this video on YouTube or maybe watch some of the Dude Perfect series, with their trick shots and OverTime sessions, you're sure to have a good quality family laugh!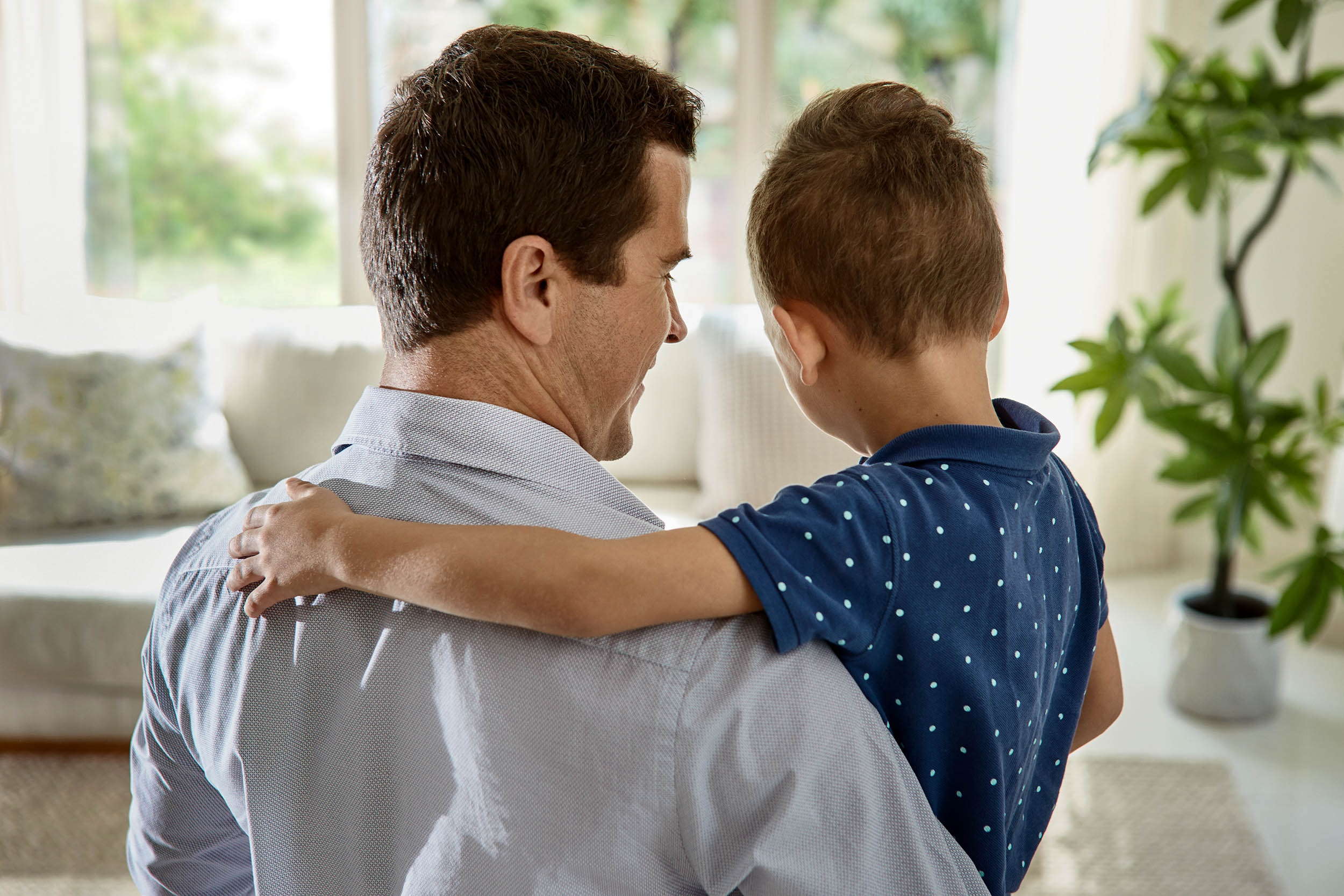 Our team shares their top Father's Day celebration tips and how they are spending this special Sunday!
Picnics are an inexpensive way to spoil Dad, and best of all you'll make the most of the beautiful South East Queensland weather. That's exactly what Plantation Homes' Senior Estimator, Dean Holway will be doing! Dean and his wife recently welcomed their first child into the world, so this Father's Day will be particularly memorable. Dean said "This is my very first Father's Day, so it's extra special for me. I will be savouring every moment with my beautiful wife and daughter, with a picnic at our favourite local park". Check out the best Brisbane picnic spots to celebrate with your dad this weekend: https://www.brisbanekids.com.au/the-best-picnic-spots-for-brisbane-kids/
Ready Built Project Coordinator Stacey Bryan said she will be celebrating all creatures' great and small this Father's Day. Stacey said, "My parents recently moved to the Sunshine Coast, so we will be making a special road trip up north to visit them this Sunday and enjoy a home-cooked lunch all together. Not to be forgotten, I will also be gifting my husband with a special mug, as he is the best fur dad to our beloved pooch George". Etsy are selling some great Father's Day Dog Dad gifts here: https://www.etsy.com/au/market/fathers_day_dog_dad
After quite a tumultuous year, many of us have taken the time to reflect on what's important, and what is more important than those we love and who love us? Senior Management Accountant, Helen Barrett is looking forward to a more intimate celebration with her loved ones this year. "We have a lovely low key Father's Day planned for this year", Helen said. "We will be celebrating with a nice meal on our sprawling deck, with lots of pool time with our three little ones thanks to the gorgeous weather here in the sunshine state", she added.
It might look and feel different this year, but it doesn't mean there's any less love to share. However you are spending it, be sure to enjoy your day, your way. Extra cuddles if you can, family video chats or text messages, share some photos and be sure to check in with those you love, and those who love you.
From the entire Plantation Homes team, Happy Father's Day!