Happy Holidays from Plantation
With the festive season and summer holidays just around the corner, we all look forward to sharing love and laughter with our family and friends and taking a well-earned break, after such a challenging and unique year.
From all of us at Plantation Homes, we are very appreciative of your support with 2020 being a huge year for Plantation Homes on and off the building site!
New designs
Earlier in the year, Plantation Homes launched the Ashbury - the all new head-turning double storey, 29-square home from Plantation's Essence collection. This stunning design ticks all the boxes for great value, accentuated design and is perfectly suited for the growing Queensland family. You can check it out in the flesh at The Plantation World of Homes at Rochedale.
The Ashbury caters to all Queensland families, while comfortably fitting on 12.5m x 24+m block size. It also features affordable upgrade packs, which offer the most popular customer choices while maintaining exceptional value for money.
Another couple of stars for Plantation Homes was the release of the all-new Q Collection. Perfectly designed to suit popular 12.5m and 14m frontages, these designs are filled with light, air and space, embodying the elements that set Queensland apart from other states.
Queenslanders will be spoilt for choice with the two highly-anticipated Q Collection designs – the Summit series is designed for 12.5m wide blocks (and fit 25, 28 and 30m depth lots) and the Cascade series tailored to 14m wide blocks (and fit 25m, 28m and 32m deep lots).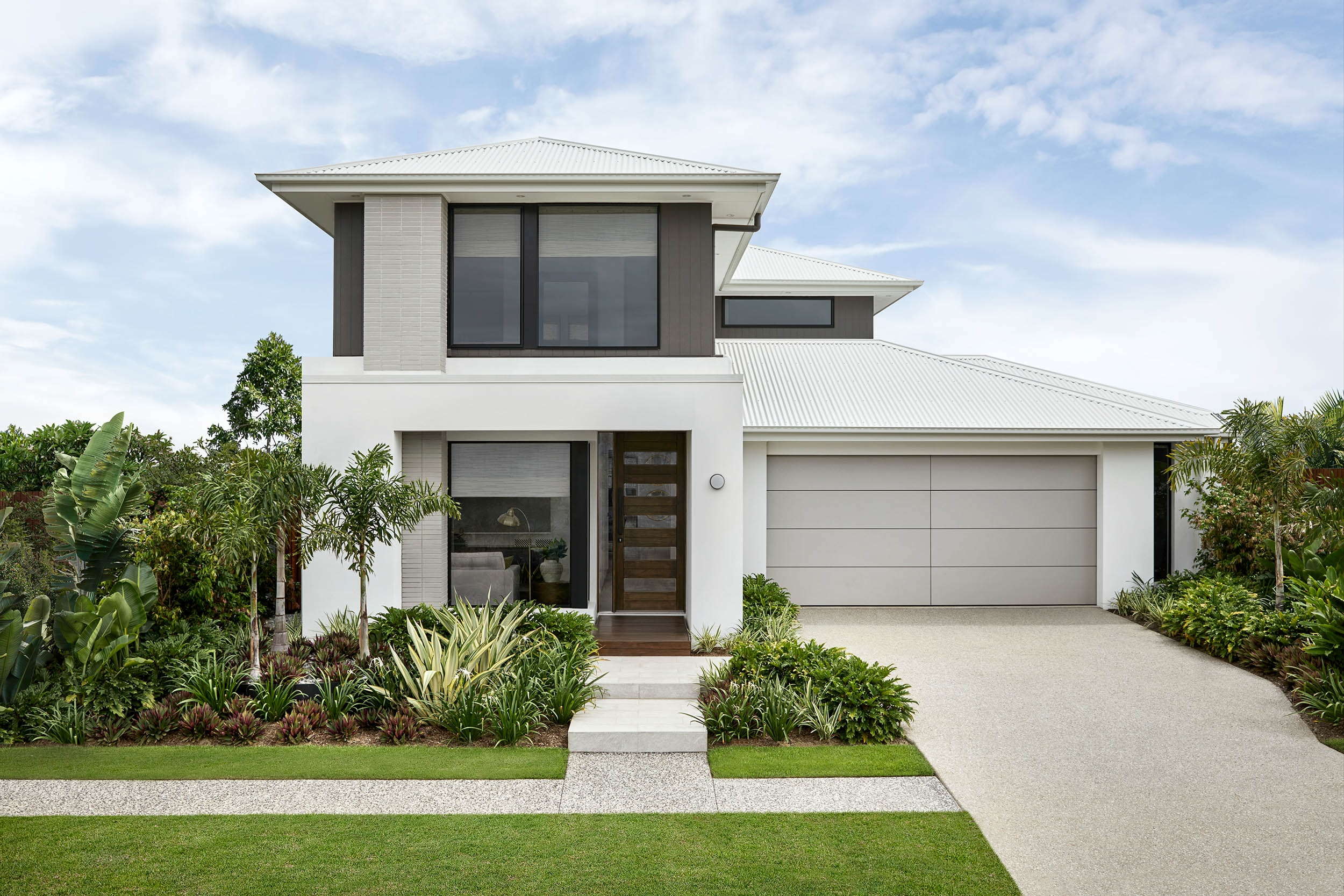 Tides Estates
Masterfully designed and developed by Plantation Homes, the stunning coastal community in Birkdale became the ultimate sea-change experience in 2020, complete with tranquil bayside living and easy access to Brisbane CBD.
Aptly named Tides Estate, this idyllic family community celebrates the beauty of the outdoors and what it has to offer which beautifully complements the suite of stunningly appointed homes Plantation Homes has designed and built.
Perfectly nestled in the heart of the post card perfect Redland Bay Community, Tides Estate by Plantation Homes, is a mecca for when it comes to proximity to nearby chic cafes, sporting facilities and marine recreation amenities – giving homeowners access to the ultimate in waterside lifestyle.
With 30 exclusive homes on offer, Plantation Homes continues to redefine luxury and sophisticated living.
As a highly sought-after community, Tides Estate is cleverly designed as a sweeping duo of cul-de-sacs that form a looping street with no through traffic, adding to the relaxed nature of this exclusive offering.
And the winner is…
In October, Plantation Homes was presented a top award at the recent HIA-TRUECORE Steel 2020 Sunshine Coast and Wide Bay Housing Awards.
The stunning Sahara 43 from the Plantation Collection has scooped the Best Display Home over $500,001, adding to Plantation Homes' long list of industry awards and cementing its position as Queensland's leading home builder.
The HIA-TRUECORE Steel 2020 Sunshine Coast and Wide Bay Housing Awards acknowledge excellence within the housing industry and celebrates the region's most talented builders, those who are delivering innovation, workmanship and quality.
On display at Harmony in Palmview, this 43 square home embodies and celebrates the Hampton's style and lifestyle throughout and is the most recent addition to the ever popular Sahara series. From the outset, the "Eastport" façade upholds a bold and inviting presence, with a palette of blue-grey render, white Linea Board Cladding and Shale Grey Colorbond® steel roof.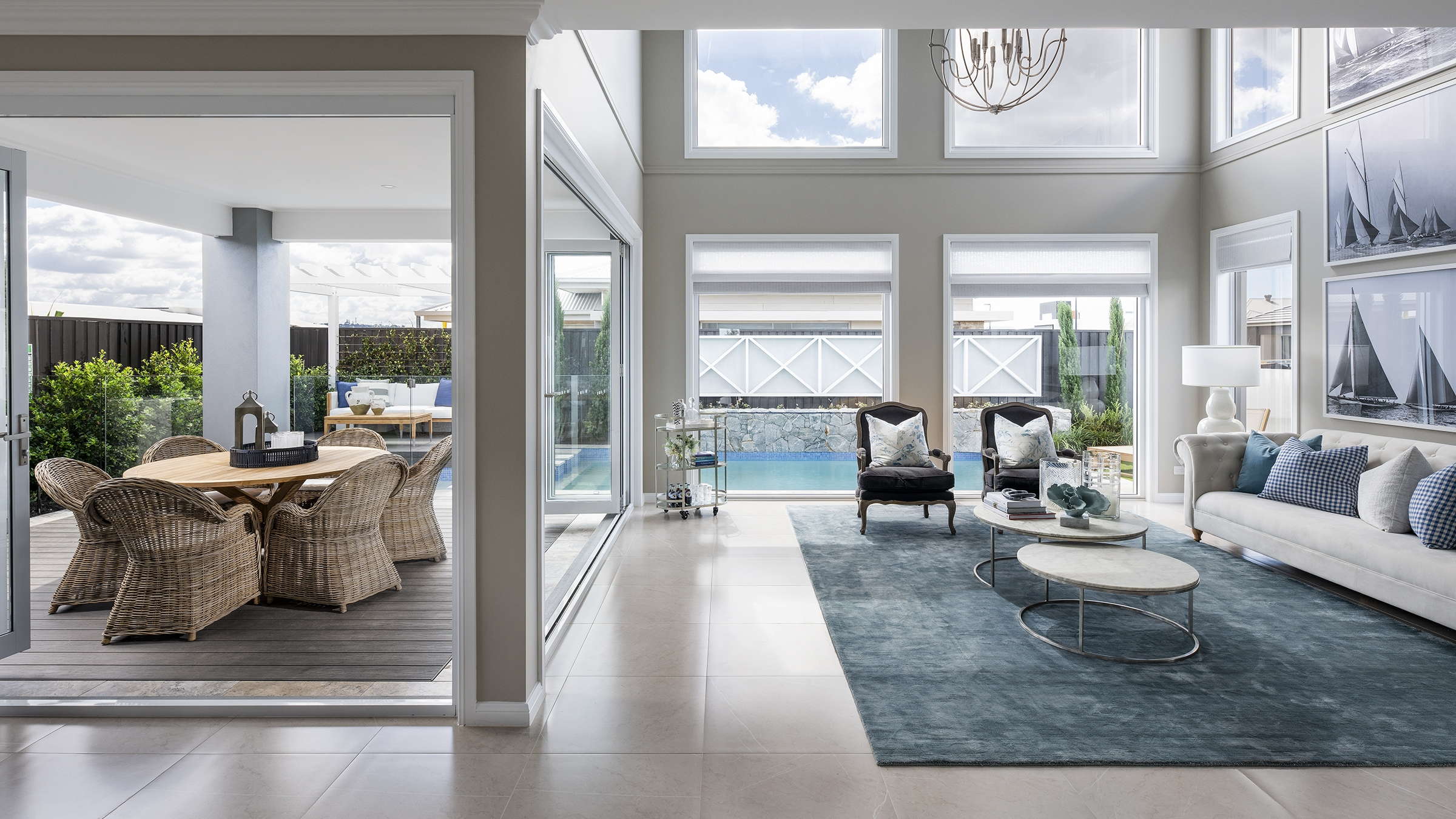 Relax and refuel
The Plantation Homes team is on a well-deserved break from Thursday, 24th of December and will be back on deck on the Monday, 11th of January 2021. All Planation displays will be closed from 5pm Sunday, 20th of December and will be reopening on Saturday, 2nd of January at 10am.
We all look forward to another great year. Merry Christmas to you and your families and hoping 2021 will be prosperous and joyful.