Stages of Building A House
Building a home need not be a daunting experience! The construction process can be broken down into straightforward steps to really help prepare you for an exciting home building experience. At the end of the day, you're not alone - you have a builder to guide you through every step of the way to help make the journey a rewarding and fulfilling one.
Pre-Construction Planning
Before commencing any home construction work, paperwork and legal documents must be organised. To do so, you will need to undertake a few meetings with your builder to iron out the details of your final home design (including your inclusions, colours and material style selections), land suitability, and floor plan options. Structural changes will add to your timelines and will likely be assesedindividually but your builder will be able to provide you timeframes on this process, so contact your relative Salesperson or allocated Customer Service Administrator for more information.
Once you've settled the legalities and signed the final contract, your builder will work to get approvals for the start of construction. If approved, all you need to do is pay the first scheduled Housing Industry Associated (HIA)-prescribed deposit of 5% from your financial institution, and your brand new home will soon be underway.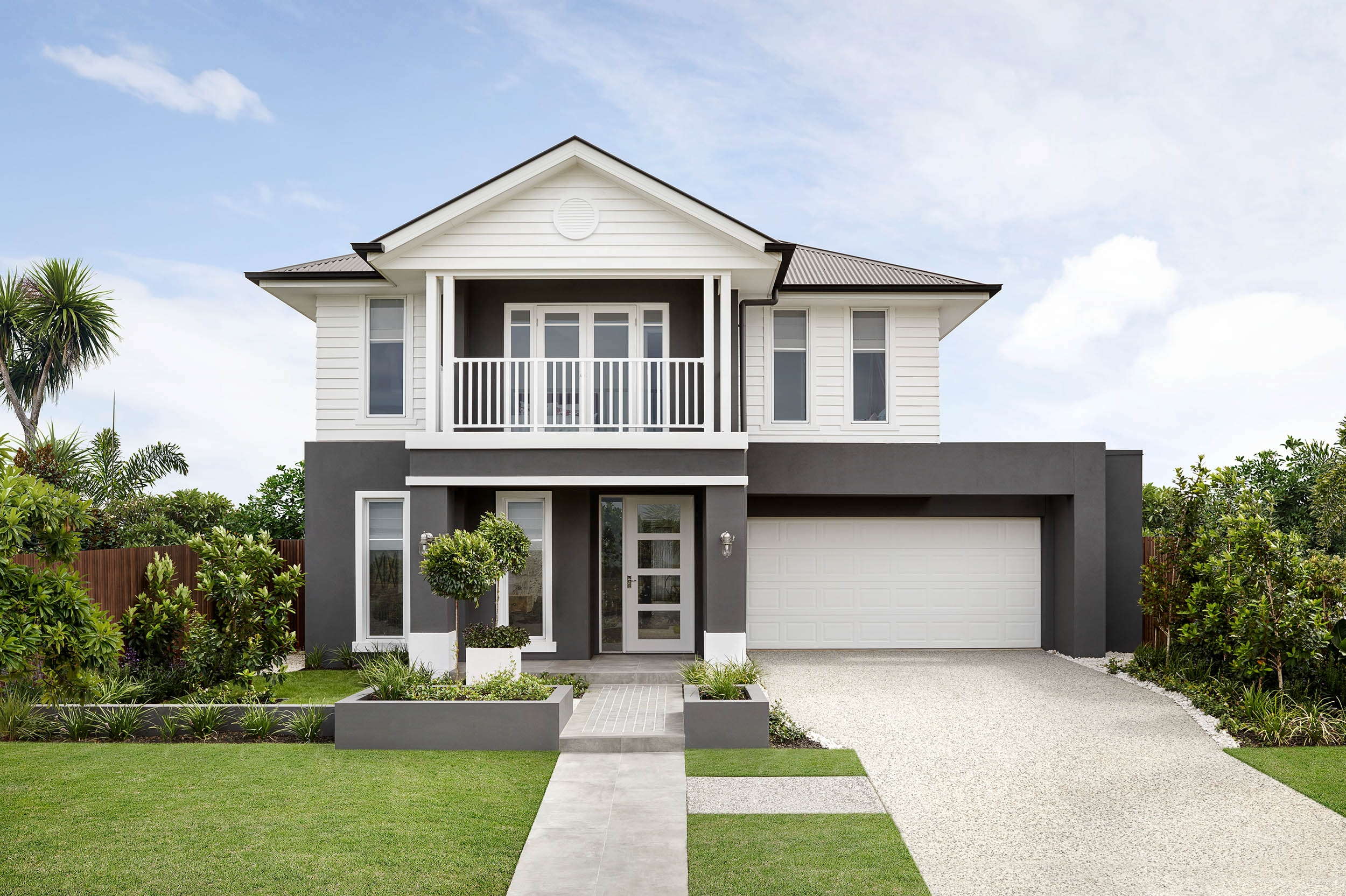 The Stages of Building a House
1. The Base Stage
The base stage prepares your block of land to be built on; it lays the foundation of your home. This involves levelling, excavating, and underground connections made such as plumbing, electrical, and stormwater systems. Once the concrete slab is poured, the base stage is complete.
Progress Payment: HIA prescribed 15% (17% for Plantation Homes customers including a 3% deposit)
Duration: Approx. 1-3 weeks
2. The Frame Stage
Following your floor plan, the frame stage is all about forming the skeleton of your home. It starts with the marking and construction of the walls along with roof trusses, window and door frames. The frame stage is complete once approved by a qualified building survey.
Progress Payment: 20% (HIA-prescribed)
Duration: Approx. 3-4 weeks
3. The Lock-up/Enclosed Stage
The lock-up stage is the locking up of your house. Focusing on external areas such as windows, temporary external doors, guttering, roof cover, brickwork and walls, it begins to shape the exterior of your home. Rough-ins occur at this same stage, where plumbing and electrical conduits are fixed for ducted air conditioning, vacuum systems, and security systems.
Progress Payment: 25% (HIA-prescribed)
Duration: Approx. 4 weeks
4. The Fixing and Fit-Off Stages
In many cases, the fixing and fit-off stages are combined into one, while other builders choose to separate them.
Fixing Stage
This stage involves all the internal details being 'fixed' into your home. From wall plasters, ceilings, skirting boards, internal doors, stairs, kitchen and room cabinetry. The house's wet areas will also be waterproofed at this stage. This stage is complete after an approval of the inspection.
Fit-Off Stage
During fit-off, walls are painted and the final design features are installed - shelving, tiling, cabinetry, cornices, benchtops, tapware, mirrors, shower screens, garage door, among others. The final fit-off for ducted vacuum, electrical, plumbing, and security also takes place. Once the quality management inspection has been certified, this stage is complete.
Progress Payment: 20% (HIA-Prescribed)
Duration: Approx. 5-6 weeks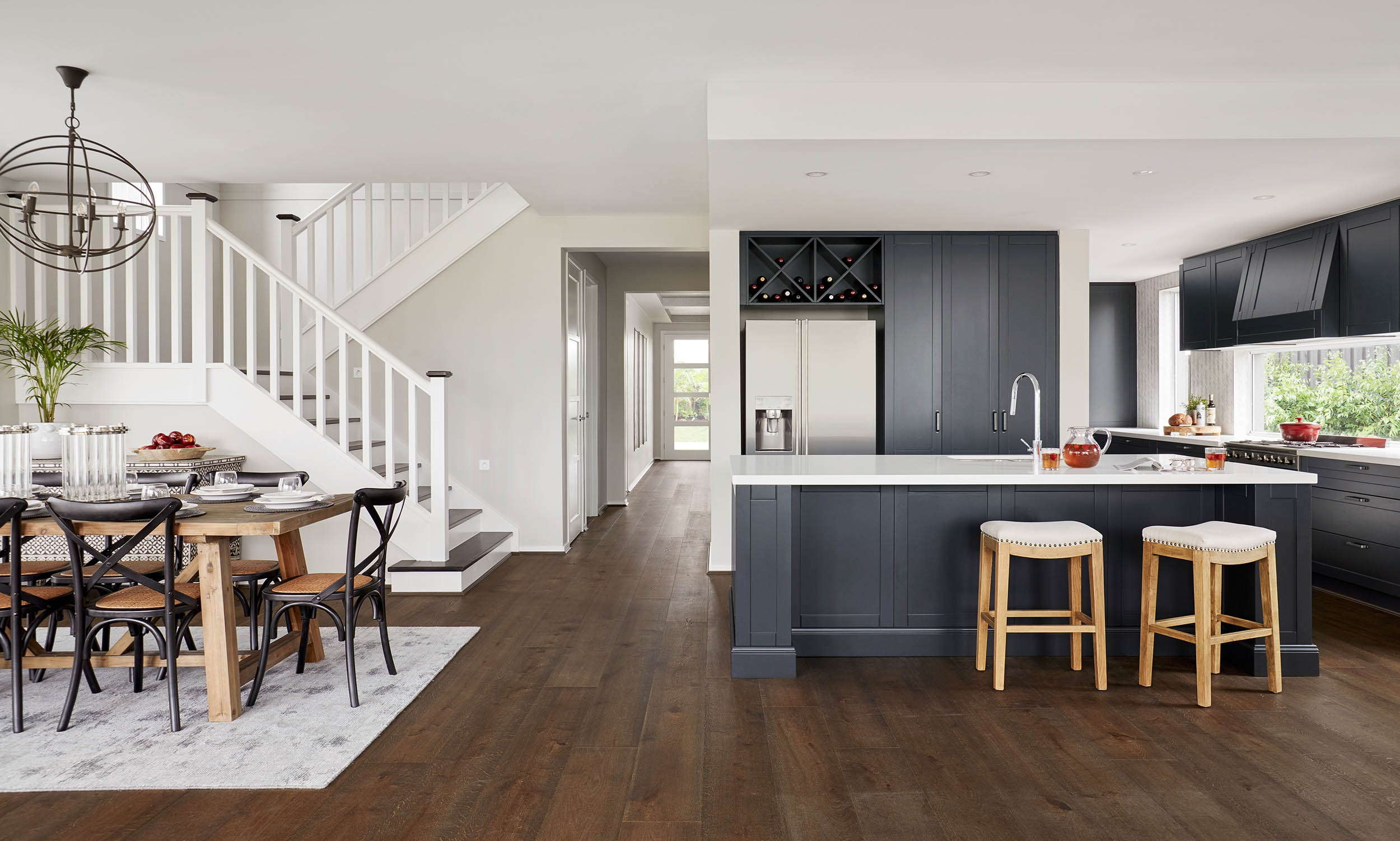 5. Practical Completion Inspection (PCI)
This is the stage you've been waiting for. With painting, installations, and detailing done, the house is ready for your inspection. The builder will walk you through all sections of the house, demonstrating all features and functions. Note any defects before signing the official PCI document as the builder will need to amend these before arranging a second inspection.
Once you're happy with the results and the final payment is settled, prepare to move in after two weeks.
Progress Payment: 15% (HIA-prescribed)
Duration: Practical Completion work timeframes can vary, often taking between 2-8 weeks depending on trade, customer and supplier, and material availability.
6. The Handover
The handover marks the end of your home building journey. Collect your keys and celebrate this momentous event in your life!
Post-Construction and Home Assurance
Builders offer a maintenance period between 3-12 months to fix any areas that need work after you settle in. An extended timeframe will allow your home to settle over all four seasons and stand the test of time. Your builder will also likely offer a structural warranty or guarantee anywhere between seven and fifty years that will really give you added peace of mind?
Ready to embark on a home building journey? Find more about how we build at Plantation Homes. All timeframes outlined are indiciative and to be used as a guide only.