Say yes to the address with Plantation
You have been saving up to buy your first home, and you are faced with the choice to either to build a new home from scratch or renovate a home which needs lots of TLC. Do you wish there was a third option available where the house of your dreams is presented to you lock, stock and land, and all you need to do is move on in?
The good news is, there is!
The beauty of Ready Built
Look no further than Plantation Homes collection of newly built homes, which are available in a suite of picturesque, well-established and in-demand communities throughout South East Queensland, including Arundel, Birkdale, Greenbank, Pimpama and Spring Mountain. Best of all, they are brand new and ready to move in now.
The ingenuity of the move-in ready home is that the new home packages offer a low deposit of just $5,000 with no progress payments until settlement, making entry-level buying more affordable than ever. With no building permits process to manage or construction wait-times – it's also a stress-free and easy option too!
Make no mistake, these homes are 100% ready to be called home and come complete with driveway, fencing, letterbox, front landscaping and turf to rear, so you can move straight in and enjoy from day one. All Plantation homes come with an industry-leading 50-year structural guarantee and our Ready Built range of homes are no exception.
Plantation Homes guides you through the process of the most hassle-free new home option that Queensland has on offer starting from just *$447,900.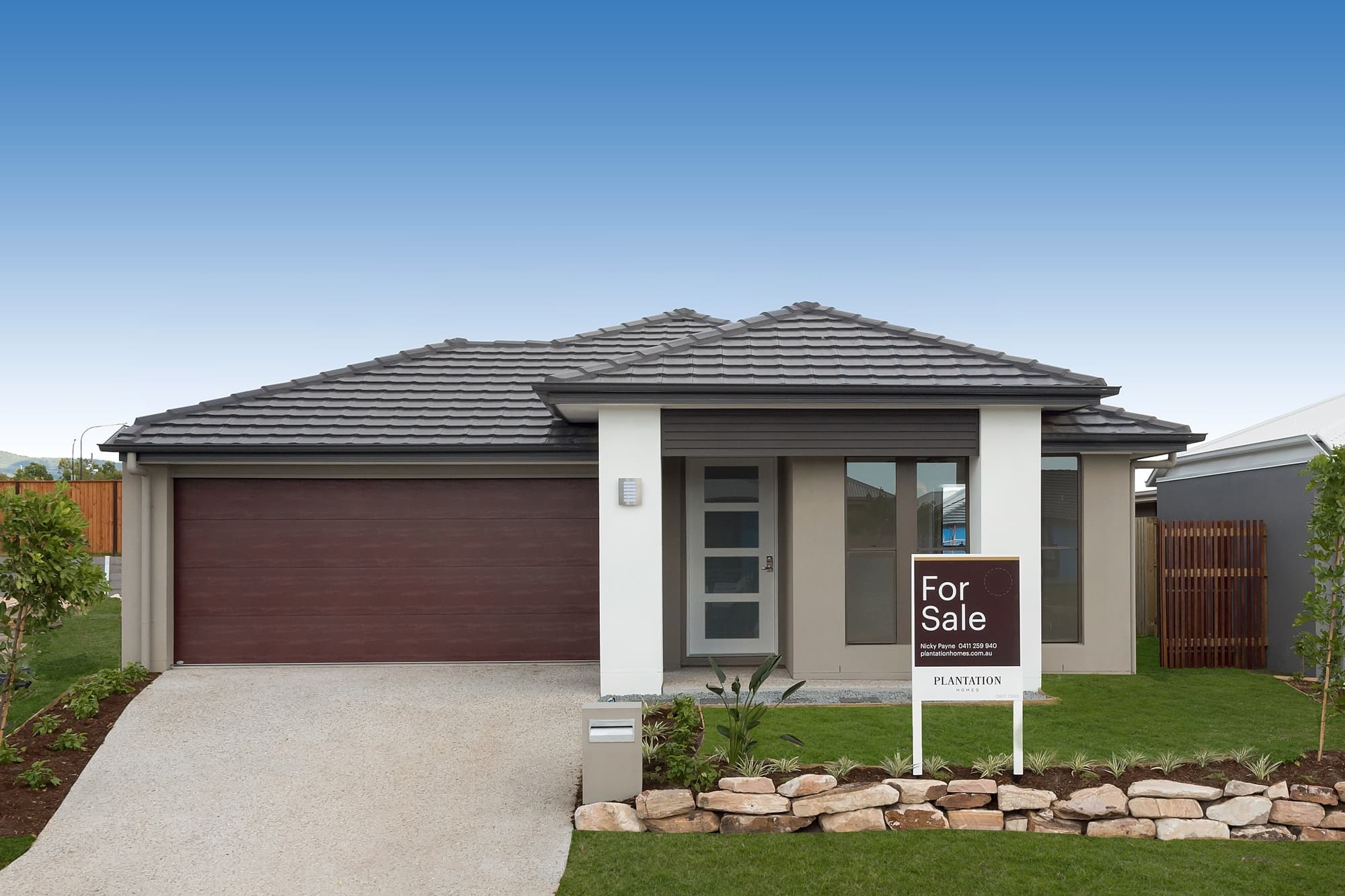 Older homes need attention
If you decide to invest in an older the home, there is greater chance you may encounter building issues and challenges you may unwittingly inherit. Houses naturally move over time and older homes built 30-40 years ago will typically have cracks in the walls or foundations, brickwork and the stumps may have moved, resulting in the house needing to be re-stumped if it is weatherboard.
Whilst the nostalgia and characteristics of an older home are very romantic and can be alluring, the reality of a renovation, can often be time-consuming, expensive and potentially quite stressful. For some older homes, sourcing genuine pieces and fixtures to maintain its authenticity could also be a challenge. According to HomeAdvisor, the average Australian renovation costs $46,339, with a range of between $18,439 at the lower end and $75,656 at the higher end. A kitchen renovation alone can set you back an average $26,280 according to the Housing Industry Association's Kitchens and Bathroom Report (2018/2019).
With Ready Built, available in three and four-bedroom options, the house of your dreams is ready for you to move into, from day one. Typically built in a master-planned community, a Ready Built ome his more than bricks and mortar. Your new family home is an integral part of close-knit community – close to transport, shopping, schools and recreation.
Designed by our in-house team of property experts, all Ready Built homes have been expertly appointed and boast superior luxury inclusions including Caesarstone™ benchtops, Colorbond™ roof and premium appliances as standard. With Ready Built, the houses are 100 per cent ready to move into straight away, a completely hassle-free option for time-poor Queenslanders.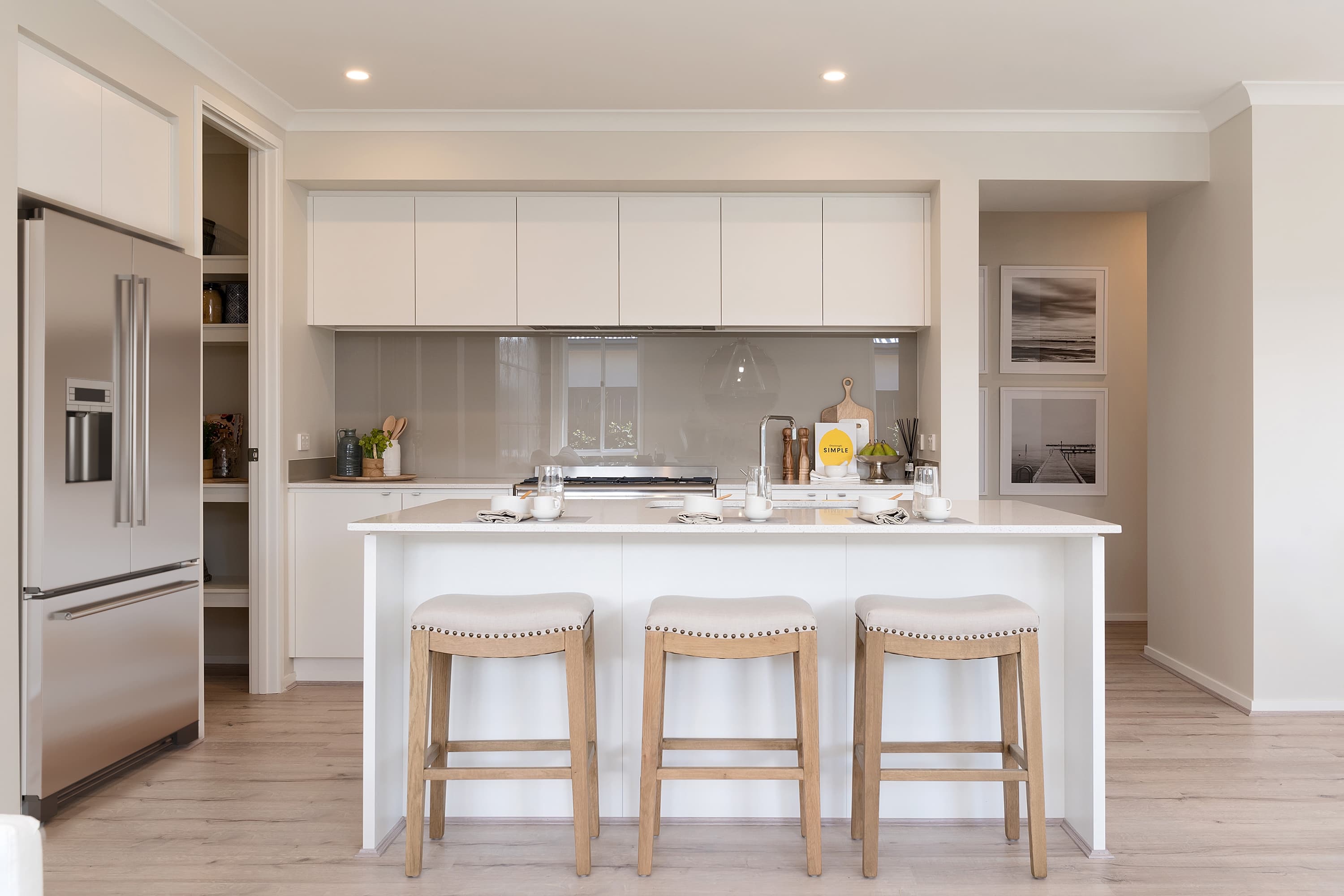 Celebrating open plan
Houses built in the 1970's and 1980's were designed with multiple closed sections, and with many, featuring a toilet and laundry located outside the home itself. To renovate this style becomes an expensive and often inconvenient task if you intend to reside in the home whilst renovating. From relocating plumbing, moving and removing walls to structural beams being relocated or removed. There is an abundance of planning and approvals required, which all takes time and money.
21st century house design celebrates open plan living which you find in spades with Ready Built. The stunning trifecta of the open living, dining and kitchen areas beautifully lead into the outdoor undercover alfresco area, creating an oasis for Queensland families for fun, food and frivolity.
With Ready Built by Plantation Homes, there are no difficult decisions to be made, you just have to decide on the location that suits your needs. All the hard work has been done for you, there is no time wasted on planning and permits… simply move right on in and enjoy your brand new home.
Inspect NOW!
Inspect by appointment at our sought-after locations across South East Queensland and visit our Completed Homes for Sale here.
*Price effective 27/05/2020. Based on 13 Bignell Circuit, Greenbank.