Multi-generational living with the Valletta
Extending family generations with the Valletta
Australian families come in all sizes, and at Plantation Homes, the versatility and space of the stunning Valletta, is the ideal choice in embracing multi-generational living.
The Australian family home dynamic continues to evolve with an increasing number of families embracing multi-generations with open arms. For many overseas cultures, having multiple generations living in the one home is a decades' old tradition and this integrated approach is increasingly growing in popularity in Australia. To create the ultimate in multi-generational living, you need to have a house design which is generous and well considered, and The Valletta has it in spades.
The Valletta is true celebration of the best in what diverse Queensland family living has to offer. It is a spacious and well-designed two-storey home which will suit families in all sorts of shapes, sizes and generations.
Plantation Homes National Design Manager, Jeff Bugeja, shares his insights on the vastness of the Valletta, and how create the ultimate in multi-generational living, bringing the young and young at heart together in harmony, all under the one roof.
Spoilt for choice with space and storage
Larger families demand ample space and storage and the Valletta celebrates this on multiple levels.
With the Valletta, you are simply spoilt for choice when it comes to huge living areas in order to reconnect, relax or reload with more household members. From the handy theatre room at the front of the house, the sprawling living, dining and alfresco trifecta, to the roomy leisure room upstairs, the Valletta packs a real punch for entertaining or quiet reflection. Grandparents can lose themselves with their favourite jigsaw in the dining room, parents can have their evening cocktail in the alfresco area, while the grandkids can catch up on Disney classics in the Theatre Room.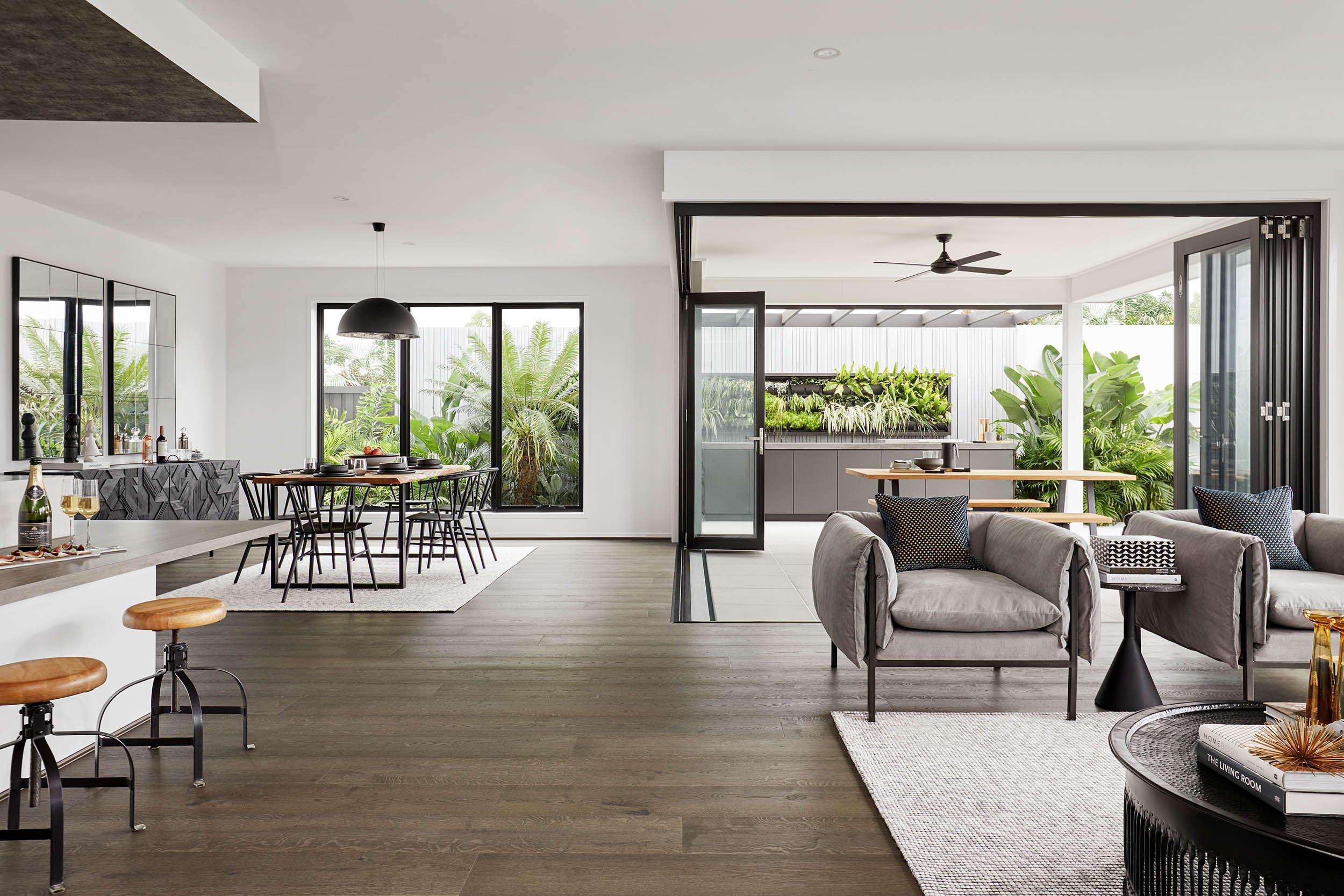 The upstairs leisure room is one that is intimate, yet open to possibilities. Featuring an option for a wet bar, this leisure room is very handy for around the clock entertaining for mum and dad or heating up late night bottles for thirsty babies or toddlers – without venturing downstairs to the kitchen and potentially disturbing family members sleeping downstairs.
"The Valletta also has two walk-in linen cupboards, perfect for oodles of storage, as well as the option of a laundry chute – ideal for the busiest of multi-generational families with never-ending laundry needs." Jeff adds.
Blissful bedrooms and bathrooms
First off, is the master of all suites, taking up nearly half of the first floor boasts an oversized dressing room, a separate clever powder room and sprawling double vanity and shower ensuite. This is the ideal zone for mum and dad, to be able to relax and recuperate, while maintaining much-needed privacy in their busy household.
Secondary bedrooms all come with their own walk in robes with their bathroom zone featuring a separate powder room and a generous double vanity bathroom. All the kids, whether they are toddlers or teenagers, will celebrate having their own space, hopefully without conflict or confrontation!
The Valletta also features a very handy bedroom on the ground floor, complete with a self-contained ensuite and walk in robe – ideal for older family members families who can have all the major zones and features available at their fingertips on the ground floor and minimising the need to venture upstairs.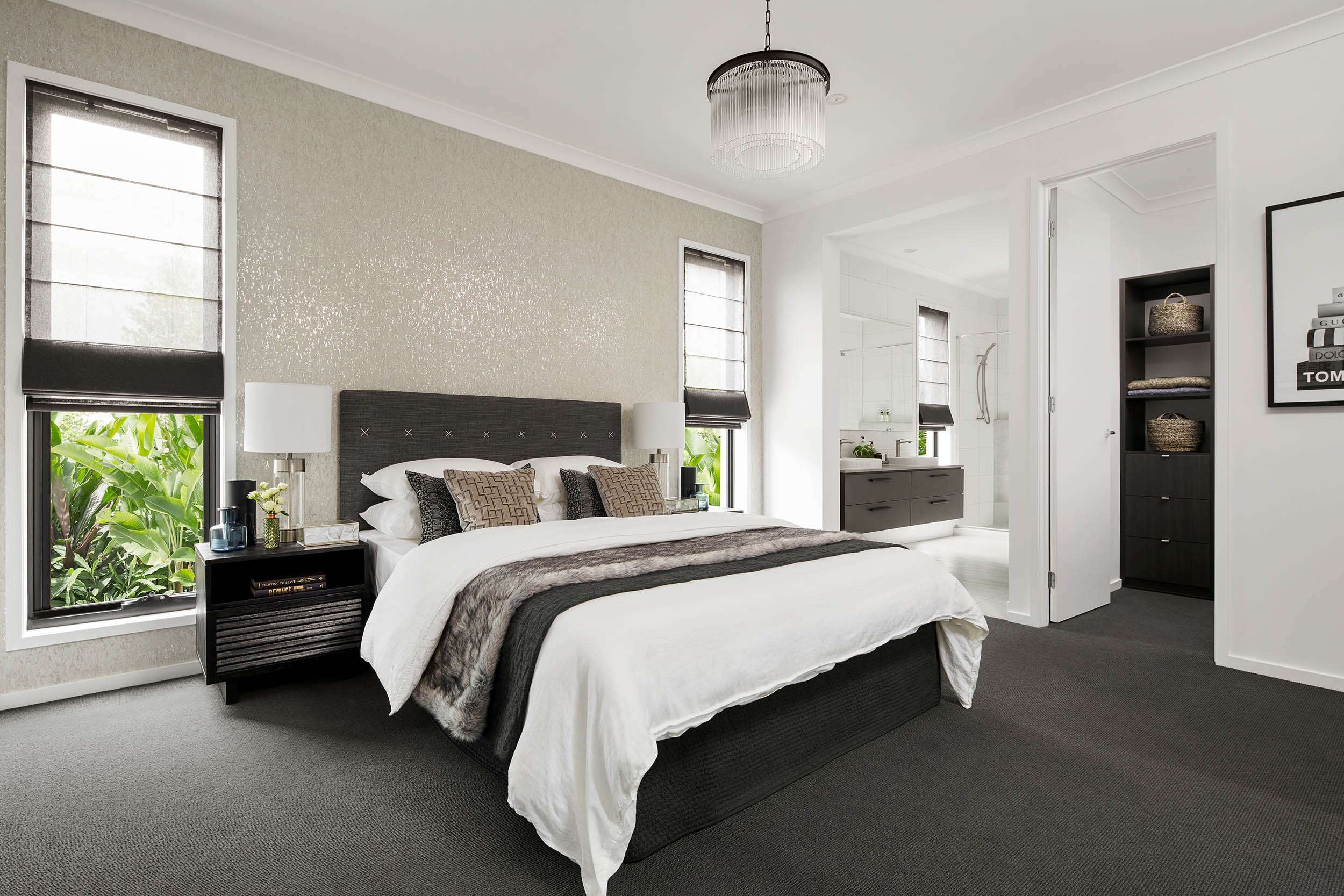 Sharing food and stories
The sweet spot with the Valletta is the oversized kitchen. Designing the kitchen for the Valletta, three words are front of mind for Jeff - space, luxury and functionality.
"It is a true entertainer's paradise complete with a free-flowing kitchen, the grandest of island benches featuring a second-tier breakfast bar as an option, double oven and a vast Butler's Pantry which wraps around and morphs into main kitchen. This kitchen is built for the busiest and biggest of families, from weekday frantic dinners to lazy long weekend brunches and lunches." Jeff said.
The kitchen is where all family members can share food, while discussing everyone's day, connecting with their loved ones on a daily basis. The Butler's Pantry is seen as a second kitchen, with many using this more intimate space to do most of the cook preparation.
Experience the Valletta in the flesh
You can be swept away with a virtual tour of The Valletta or visit Rochedale World of Homes to walk through and experience this smart and beautiful home from Plantation Homes.