Build with your Boss
There is no greater compliment for a builder than having a team member entrusting them to build their family home!
Like thousands of Queenslanders, dozens of employees, trades and an extended network of suppliers from Plantation Homes have handpicked to design and build their family home.
We sat down with a handful of Plantation Homes team members who are current and future Plantation homeowners, to talk about their journey and why they not only love working for the company but have also decided to take the rewarding plunge in owning a Plantation Home.
Belinda – Customer Service Administrator - Pre site
Belinda is not only an extremely happy Plantation Homes employee; she is also a proud second-generation Plantation Homes customer!
"When my parents built their home way before I started working at Plantation Homes, I always knew I wanted to build a Plantation Home. I love all of our house designs and the floor plan options we provide, the quality of our homes and being able to experience the exciting building journey that our customers go on from the 'other side'." Belinda says.
"Having worked for Plantation Homes for more than 3½ years in customer service, I have the privilege in working with customers from the moment they sign their sales quote, right up until they get the keys to their brand-new home. It is a wonderful opportunity to be part of their entire building journey."
"My boyfriend and I decided to go with the Panama 27 and we have chosen to build in the Brookhaven Estate at Bahrs Scrub. I am sure our two very spoilt pet cats will be very happy in our new family home!
"The process has been very enjoyable and positive so far. In particular, I loved going through the colour selections with Plantation Design Studio! We are up to bricking and the house is expected to be ready before Christmas! What a great Christmas present this will be for the both of us!
"For me, the Panama 27 showstoppers are the raked ceiling in the open plan kitchen/living/dining, the grand alfresco and our master bedroom and ensuite layout." Belinda said.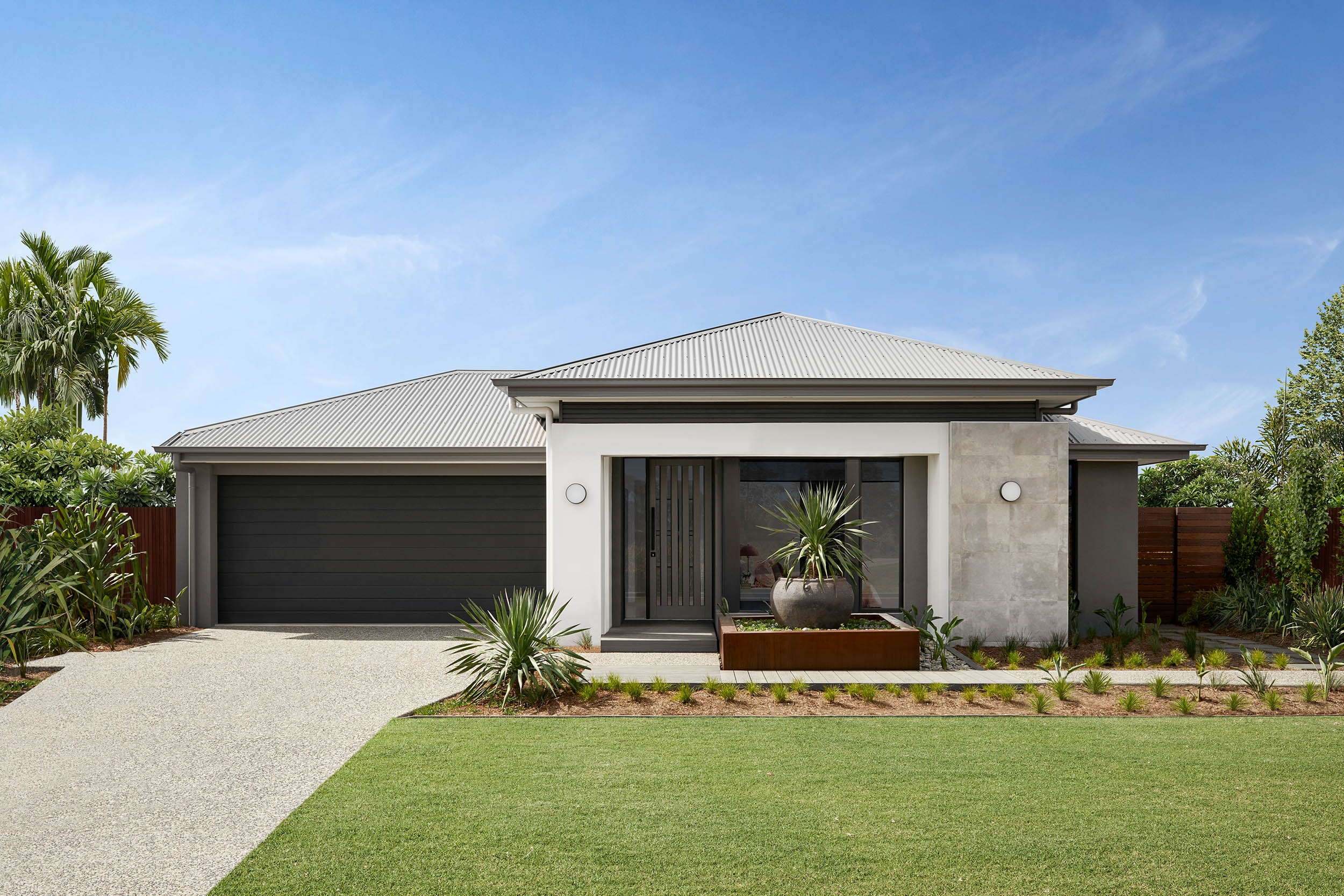 Danielle – Customer Service Administrator – Pre site
Having worked at Plantation Homes for more than five years, Danielle knows too well the significant journey that customers go through during the building process.
And now it is her turn. Danielle has taken the plunge and has decided that the Hamilton 22, is going to be her forever home. Ormeau will be where she is building.
Danielle has embraced the whole process and loved specifically perusing through all the displays and picking the design that suited her needs best.
"I would have to say my favourite part was my colour selection – seeing my design come to life with colours I have chosen. I can't wait to see the build start, watching it all go up before my eyes will be very exciting."
"My background is colour consulting and interior design before I started at Plantation Homes so picking all my own colours for my new home was so rewarding.
"I have always loved Plantation Homes and their designs. Even when I was studying, I had always said I would want to build a Plantation home. Their name and quality speaks for itself.
"What I love most about The Hamilton 22 is the open plan and master bedroom, with large ensuite and walk in robe. The colours I have chosen are light, airy and coastal – and perfect for my palette." Danielle adds.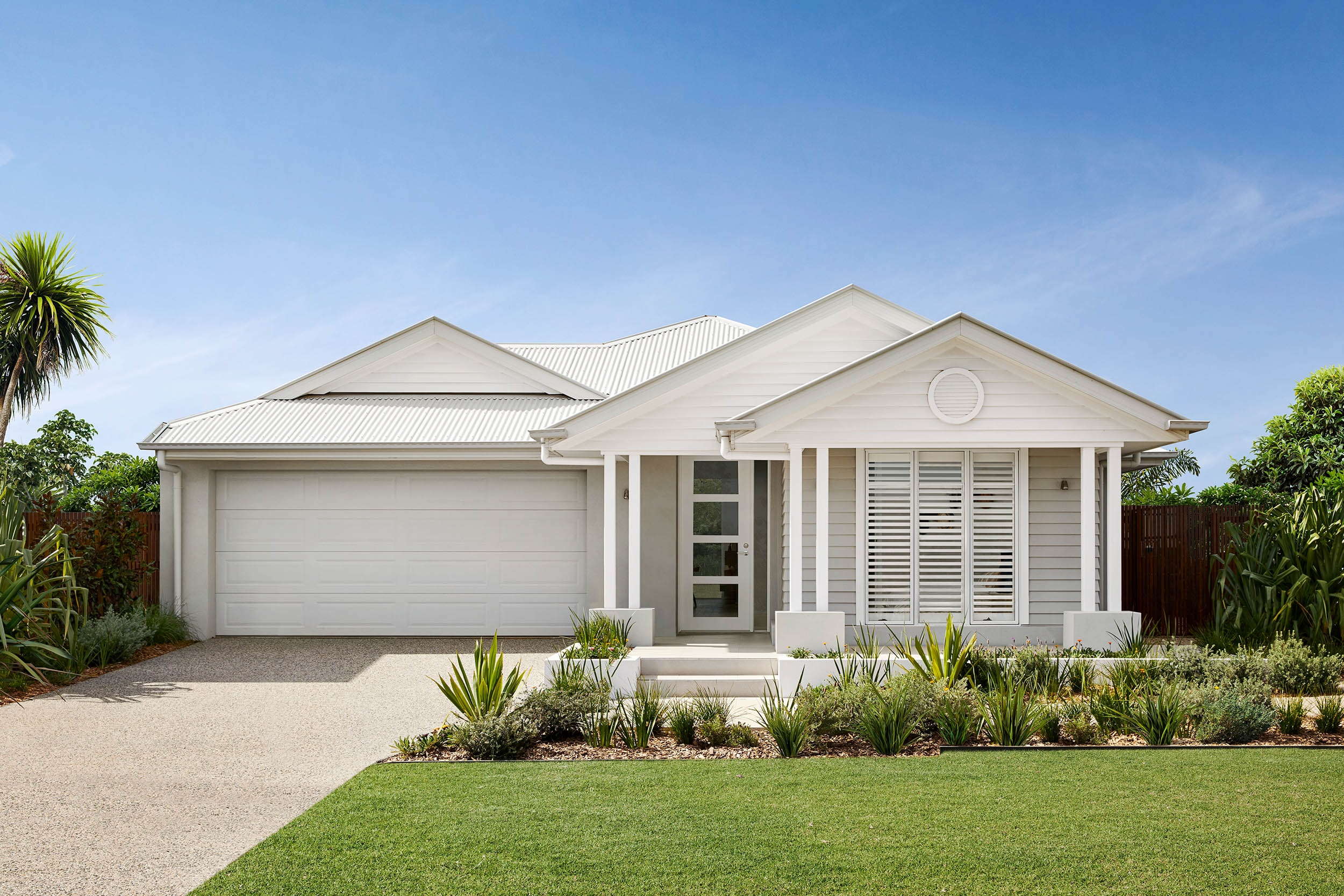 Stephen – Estimating Team Leader
"My journey with Plantation Homes has been ever-changing. For the first two years, I was on the tools, as a carpenter, and now, for the last 4½ years, I've been in the office as an Estimator. Those two roles have given me a great perspective on what Plantation Homes creates for our customers and the important roles we all play in the team," Stephen said.
"One of the highlights in my career at Plantation Homes is working as an estimator for the House for Life, the charity home Plantation Homes build, where proceeds go to the Mater Foundation. It was such a humbling experience liaising with the dozens of trades and suppliers who were so generous in donating their time and resources towards the build which achieved a record-breaking result.
"Three years ago, my wife Ellie and I chose to build with Plantation Homes and selected the Hamilton 24. The following year, our son, Hunter was born.
"My son was actually a Mater Little Miracle, coming into the world six weeks premature and spending more than two weeks in NICU in the Mater Hospital. So working on House for Life was extra special for us.
"The best part I found about building was deciding the little touches, such as full height tiling – that added our personal touch to the house.
"Ellie and I chose to build with Plantation Homes because I have built for Plantation Homes as a carpenter and now in the office, I know the workmanship that goes in to building the homes is the best from all the major builders.

"There are no shortcuts, everything is done correctly and if any issues arise, it is rectified straight away. Issues do happen with all builders and that is part of the building process, but the way Plantation Homes handles it is the difference and I know we don't ignore an issue.

"I knew building a Plantation Homes would be selling a point in the future, being able to say this home is built by such a reputable builder helps sell a home as Plantation Homes has a reputation for a quality home.

"What do I love the most about my Home? The fact it is my home and it is built the way I wanted, everything in the house was chosen exactly how I wanted."