Fit for royalty, Plantation Homes introduces The European
True luxury with a resort style flair is defined in the all-new Plantation Home, The European.
From the moment you step through the extra wide feature front door, the European is dressed to impress, where you are greeted with a spectacularly wide Feng Shui staircase with a beautiful feature window for plenty of natural light. But that is just the beginning.
Outside elegance
Ideal for 14 metre frontages, The European home features a contemporary skillion roof as part of the Ridge façade. This façade has been skillfully designed with carefully thought-out projections and feature elements that enhances our interpretation of the modern Queensland roof look.
Plantation Home's National Design Manager, Jeff Bujega says, "There is a combination of modern finishes including linea board, render and feature tiling. A lot of thought has gone into the proportions of every feature element incorporated in this complex and exciting facade. It is a facade that the design team feels totally fits in with the modern Queensland lifestyle."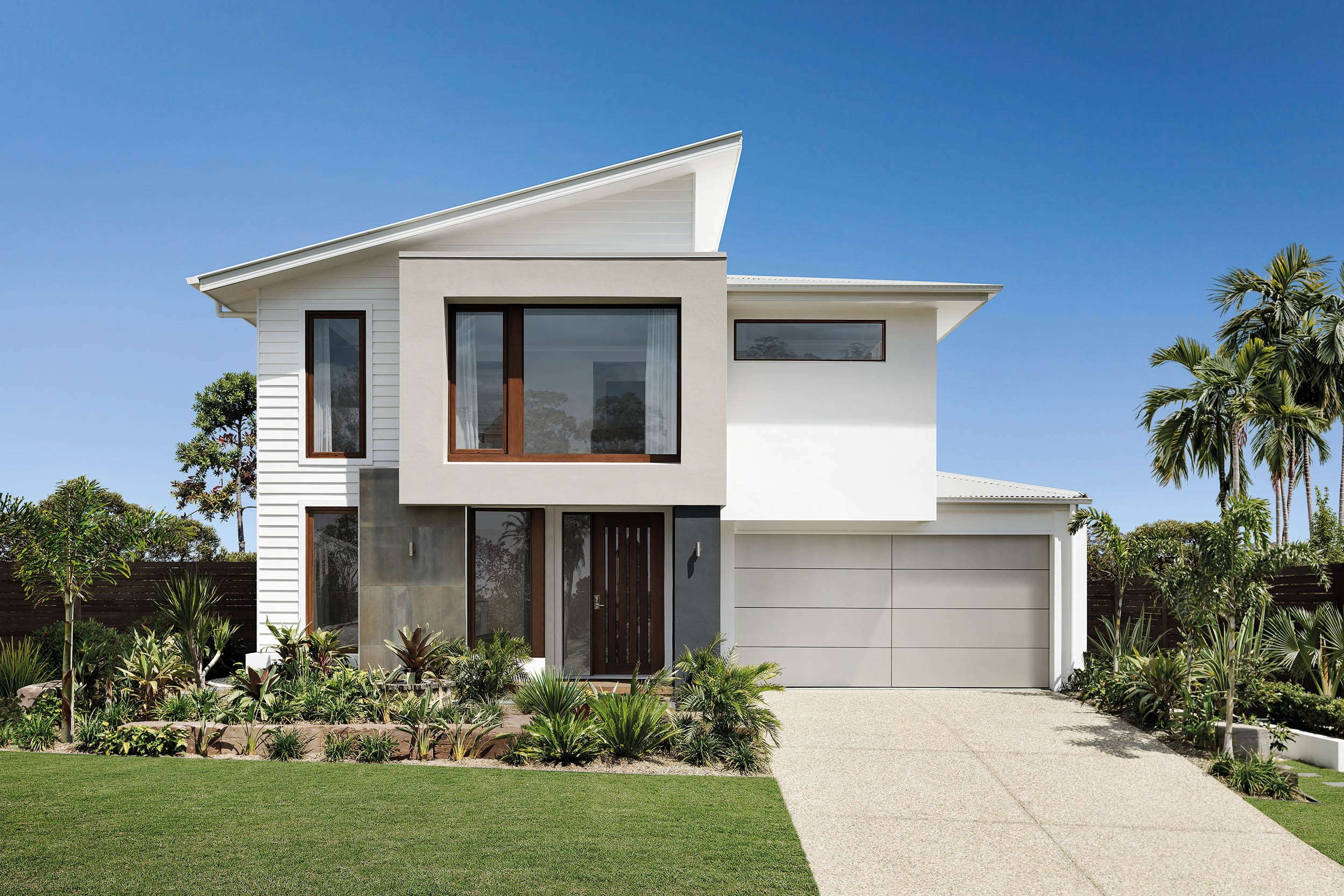 Ramp up the luxury
"The European brings a new level of luxury and class to the Queensland housing market with clever design innovations that cater for every living and entertaining requirement that could ever possibly be required in a truly stunning family home", Jeff adds.
Kitchen class
The spectacular combined kitchen features a butler's pantry complete with a defining dropped ceiling, making this room a show stopper. "This area provides the ultimate combination of modern functionality, proportion and practicality complete with upmarket appliances, two separate sinks and a strategically positioned oversized eating bench. There's plenty of light from the smart positioning of the two benchtop mounted windows." Jeff adds.
"This home provides an abundance of preparation, work and cupboard space. This kitchen is truly spectacular to behold and when complimented with the adjacent living, dining and alfresco areas it truly reflects the ultimate in upmarket Indoor – outdoor Queensland resort style living."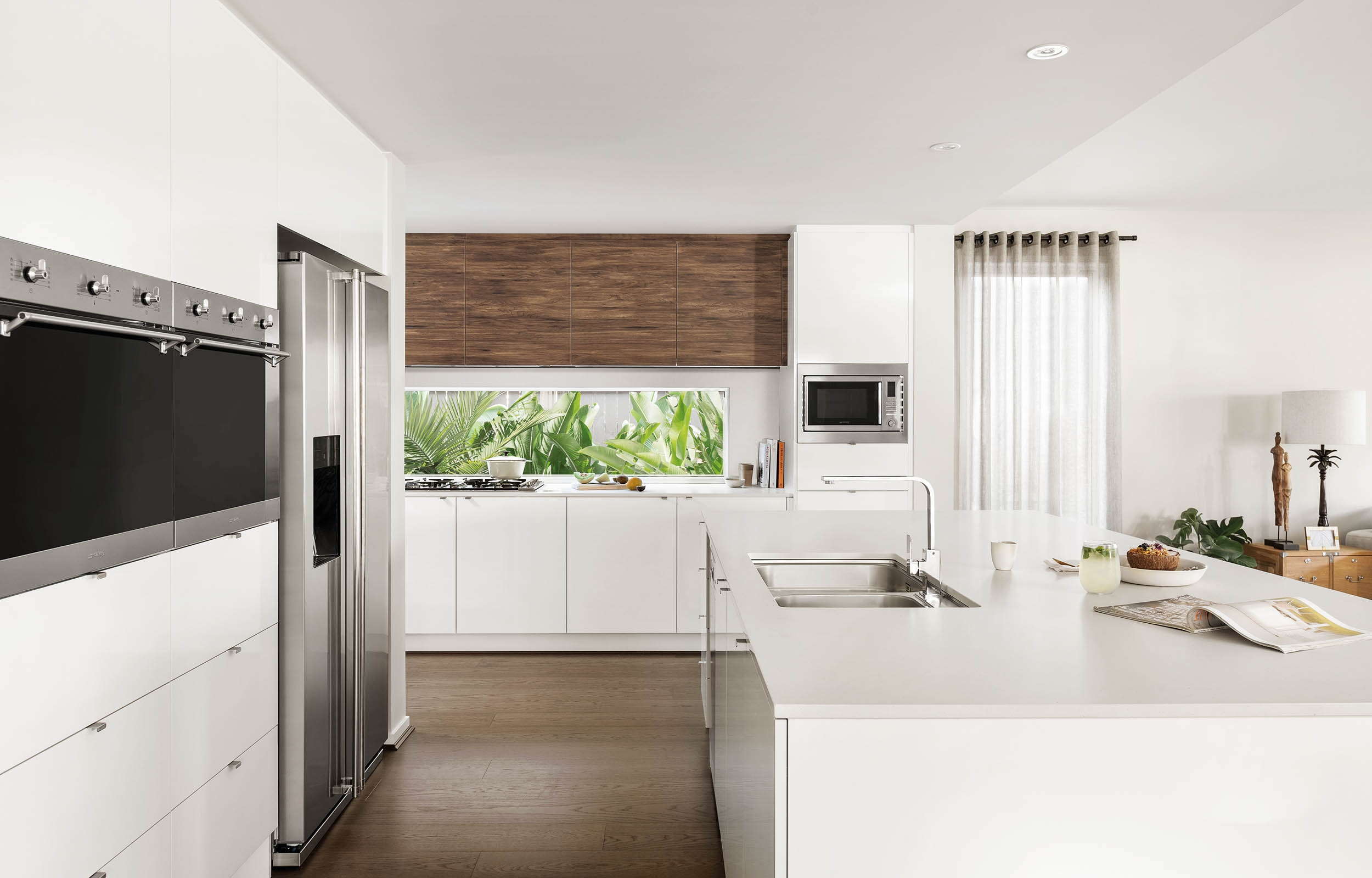 Bring the outdoors inside
Another shining star featured in The European, where the living, dining and kitchen areas lie adjacent, is the spacious alfresco. Jeff says, "The entertainers dream comes complete with optional cornerless bi-fold doors with large windows that let in plenty of that iconic Queensland sunlight."
"An optional shower room is a real must-have for all those clients that will be looking to add a swimming pool to their outdoor area, to make the very most of what a Queensland lifestyle has to offer".
First floor finesse
The first floor boasts spacious living area that strategically zones the Kids - guest bedrooms from the master suite. This living area has plenty of room for whatever a family may require. It is conveniently adjacent the very large children's bedrooms all of which come complete with walk-in robes as standard.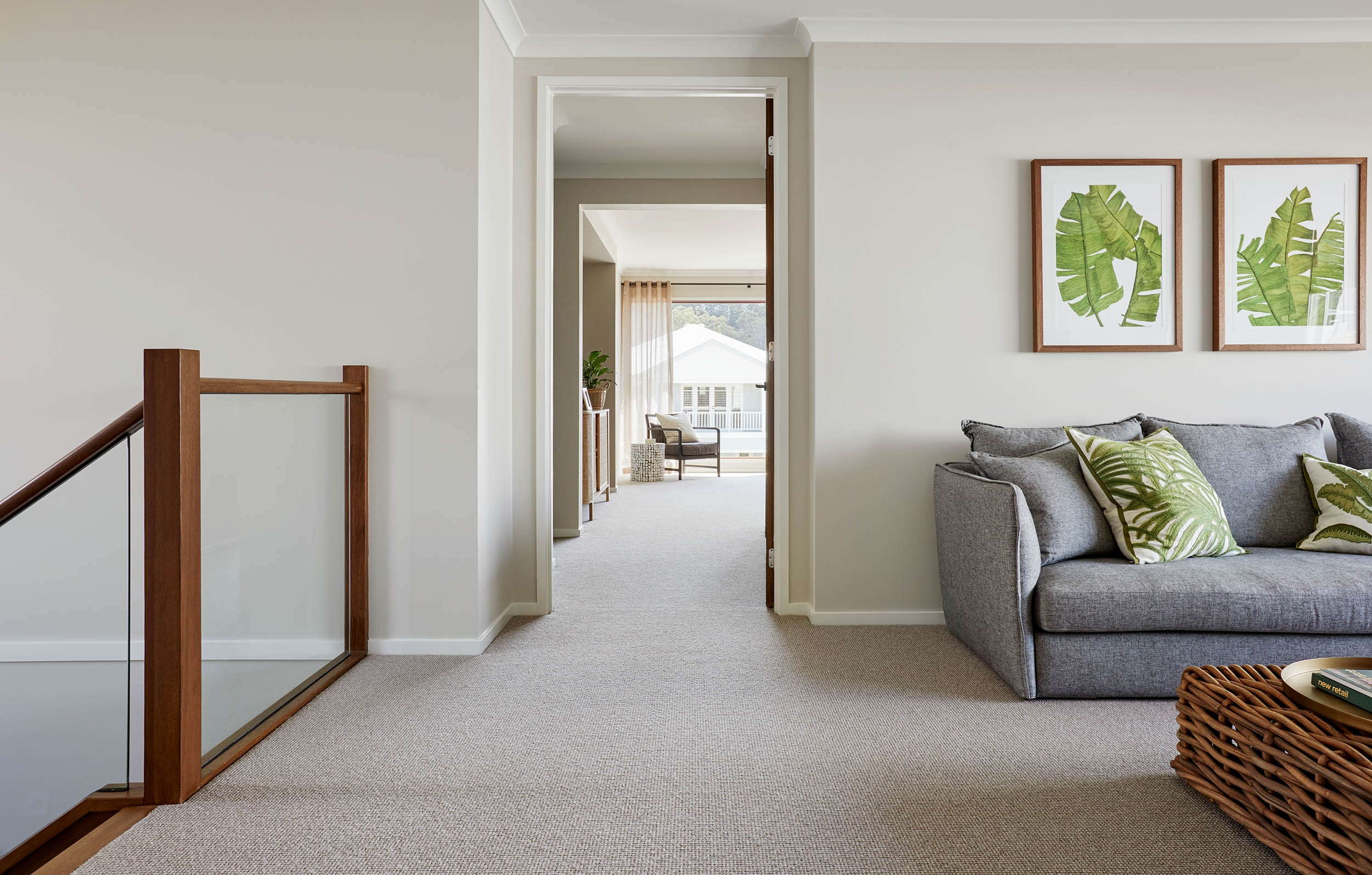 Master bedroom magnificence
One word can describe the master bedroom – massive. It boasts plenty of daylight streaming through the large windows. The ensuite, as you would expect, is luxuriously spacious and includes a double shower, twin vanity basins and a modern freestanding bath. And just when you think you've seen it all there is another extremely large dressing room accessible directly off the main bedroom.
"The master suite area is truly unique and uncompromising in style and quality, and comes complete with its own entry vestibule, with two extremely large dressing rooms and adjacent private powder room.
"This master suite has to be seen to be believed and its separation from the rest of the home reflect the privacy that is expected in such an upmarket home, somewhere to retreat to at the end of a long stressful day to relax and enjoy which is an extremely important design feature". Jeff said.
You can see The European 44 in the flesh at Springfield Rise Display Centre, 16 Vancouver Way, Spring Mountain.