Elevating your Entrance
Elevating your entrance
An inviting and elegant entrance is a perfect introduction to your family home's personality, creating the all-important first impression. Regardless of the size and style of your home, the entry is what welcomes you home every day and it is what your guests first see as they step into your home.
From the cosiest of entries to the grandest of foyers, Plantation Homes takes us through what makes an entrance stand out, examples of Plantation Homes entry showstoppers and the importance of a clever entrance design by optimising Feng Shui.
1. Create a place and purpose for rituals you perform upon entering and exiting your home.
To avoid clutter in your entry and helping with Feng Shui, create landing spaces, vertically and horizontally, for all the essential daily rituals you perform when you enter or exit your home.
Consider a side table with a bowl for your keys or a row of hooks on the wall for your coats, umbrellas and hats. You don't want to have your entrance turn into a dumping ground for junk mail and discarded shoes. Keeping the path clear and clutter free provides a more appealing introduction to your home.


2. Add Statement and style to guide the eye.
The all-important entrance does not have to be boring in the style stakes. Statement lighting, an oversized potted plant in the corner or a piece of striking artwork, may be the perfect additions to your entrance. A colourful rug might also do the trick when it comes to adding your personal flair.
For double storey homes, the entrance may also be thealso the gateway to the stairs. Whether the stairs are carpeted, open timber with glass or steel features, the foyer guides your eye upwards to what is in store on the first floor.
For many of the Plantation Homes Designs, the entrance is where your open office is conveniently located- where you can unload your work bag and mail, adding another layer of light and space.
3. Pay attention to how light enters your home.
You may consider consider at a stylish mirror, which reflects the natural light beautifully, as well as being handy for you to check yourself as you leave for the day. To achieve Feng Shui, avoid hanging a mirror in front of your entrance. Insteadentrance Instead, place a mirror on a wall which is perpendicular to your door, over a side table.
When organising your lighting in the foyer, consider having light sources from a mix of heights and locations. From a chandelier or ceiling pendant to a floor or table lamp, this space can be spruced up instantly with the magic of light.
Plantation Homes Designs
Plantation Homes is meticulous when it comes to its design and form, with proportion being a standout consideration. The entrance should not be an afterthought but a measured design choice. Space-wise, an entrance should be well balanced to the rest of the house.
The Panama, as a single storey family home, boasts an entrance which is wide and expansive. Regardless which façade you choose with The Panama, you will have a grand front door featuring glass elements, in the door cavity or flanking either side, creating a welcoming sea of natural light. The Panama's entrance is a wonderful prelude to the rest of the house – light, bright and exudes a lovely flow.
The stunning double-storey home, the Verona, designed to fit perfectly on a 10m wide block, features a glorious entrance which exudes opulence with a sense of freshness - without compromising on space.
The open, see through staircase, coupled with the large window and open study nook, gives the entrance an airiness which is inviting and beautiful.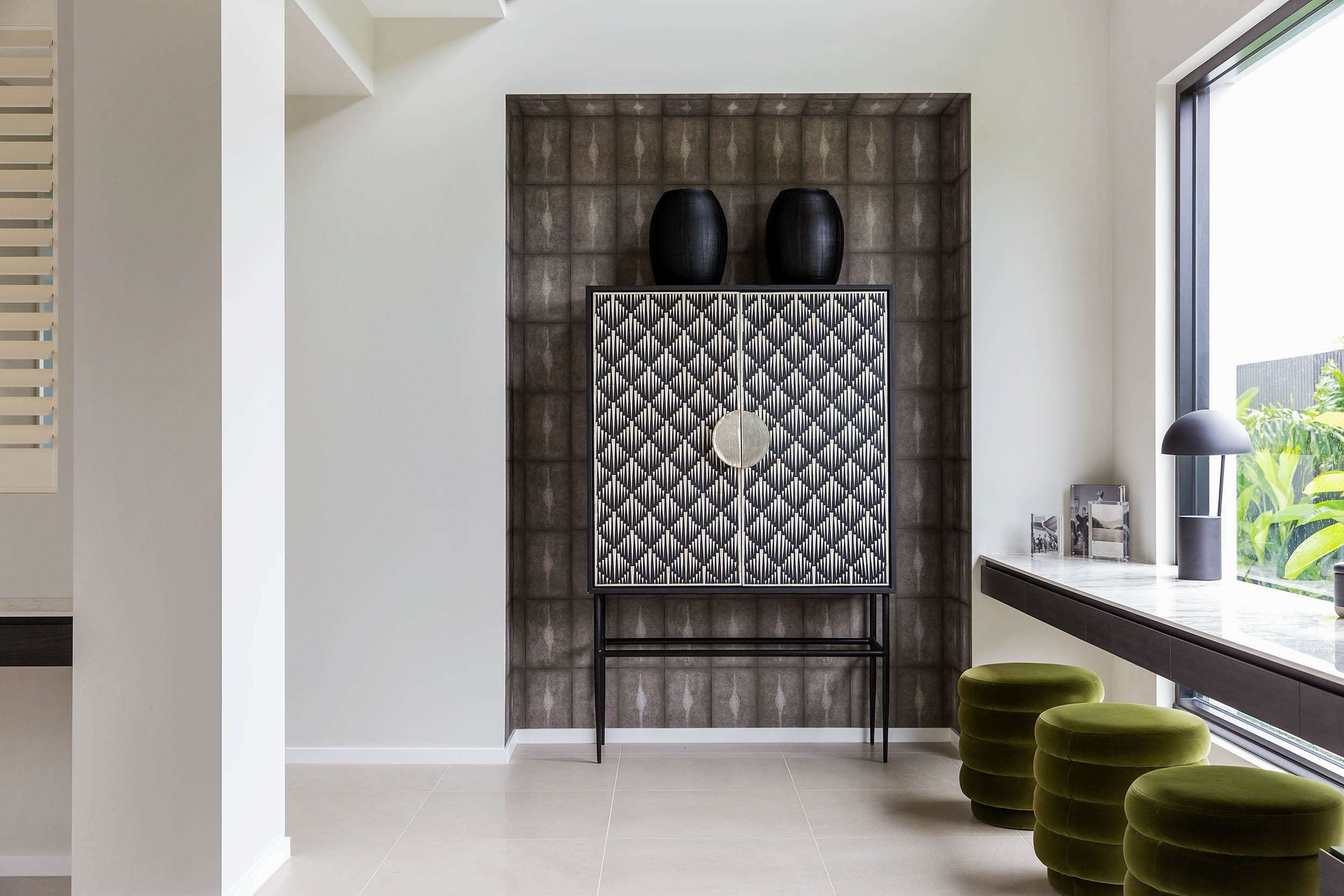 Feast of foyers to explore
With more than 37 displays across six locations, you will be able to peruse and explore a suite of entrances with Plantation Homes to inspire you. Visit here to discover the World of Homes and display locations.