Drive Home to Plantation winner unveiled
Drive Home to Plantation competition winner unveiled
Plantation Homes recently joined forces with COLORBOND® steel to create an imaginative snap-happy competition. The competition saw display home goers snap themselves in front of their favourite Plantation Homes display featuring a COLORBOND® steel roof, a standard inclusion on all Plantation Home designs. They then shared their picture with us on Instagram, with the competition hashtag #drivehometoplantation.
Hundreds of fun entries were uploaded to Instagram, with all entrants setting their sights on winning a brand-new Mazda CX-3, valued at over $25,000.
Celebrating with COLORBOND® steel
The competition formed a perfect platform to showcase the suite of beautiful roof styles with COLORBOND® steel - a high quality product all of our customers deserve and can enjoy in their new home.
Down to the final ten
Ten lucky finalists were randomly drawn and invited to attend the winner unveiling event along with their family and friends on Saturday 2nd June, at our World of Homes experience centre at The Surrounds, Helensvale.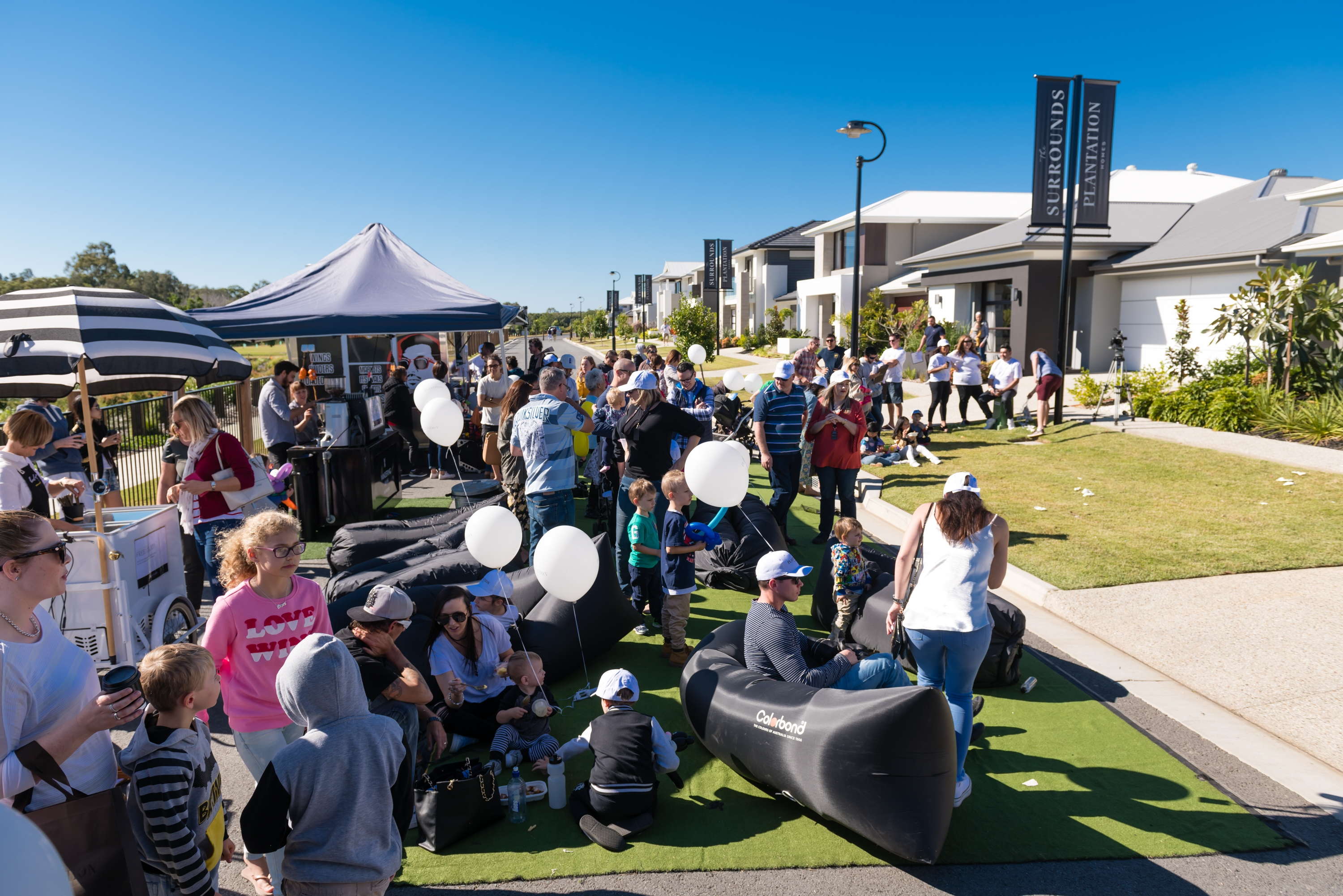 The finalists each with a one in 10 chance of winning the car, were given a garage transmitter, with only one being able to open the display home garage door – revealing the stylish Mazda CX-3. The excitement was understandably enormous, as one by one, the final ten pressed their garage transmitter in the hope theirs opened the garage door.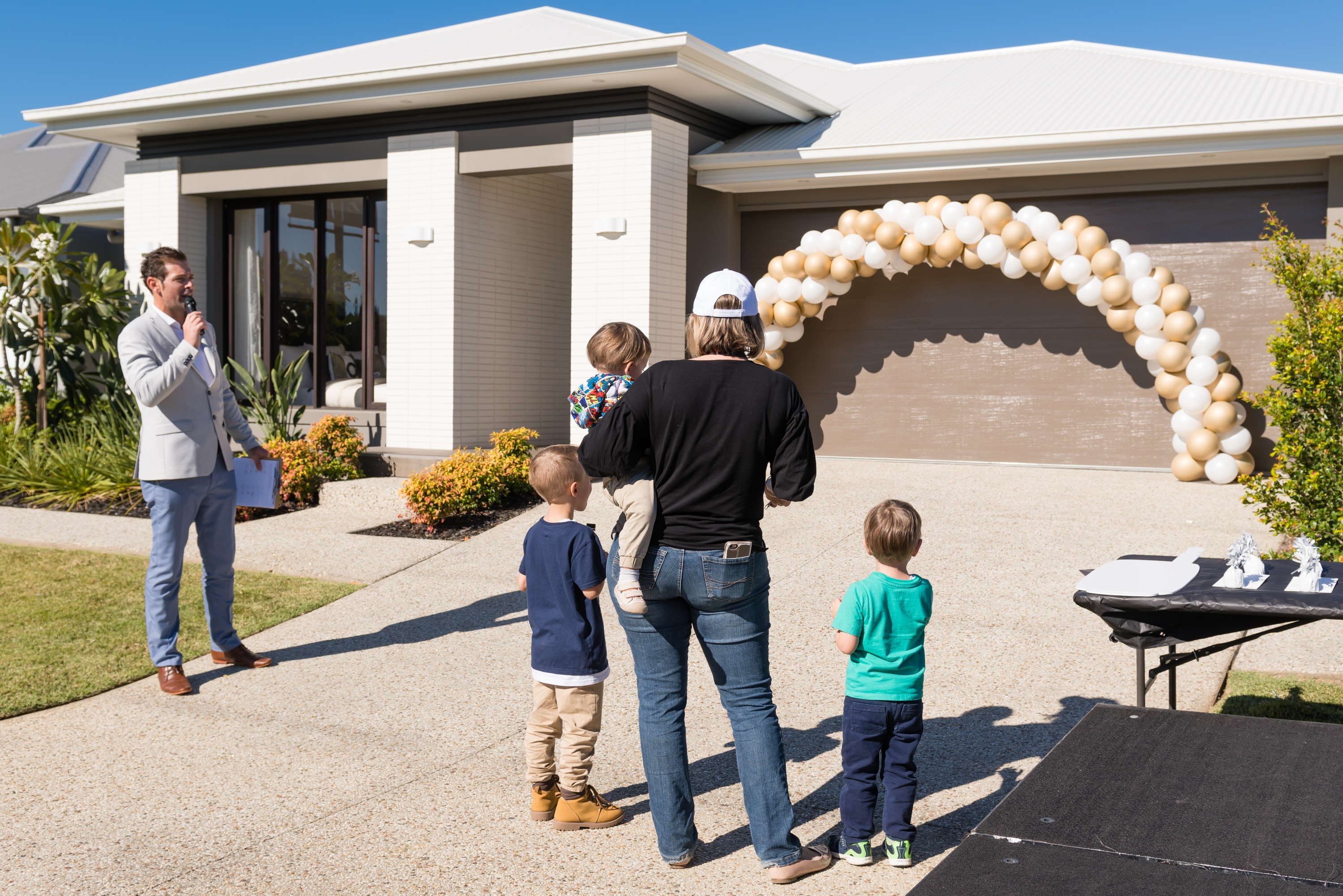 Plantation Homes would like to congratulate Danielle Marsden and her young family from Mango Hill. The Marsdens are now proud owners of the chic new Mazda. ZOOM ZOOM!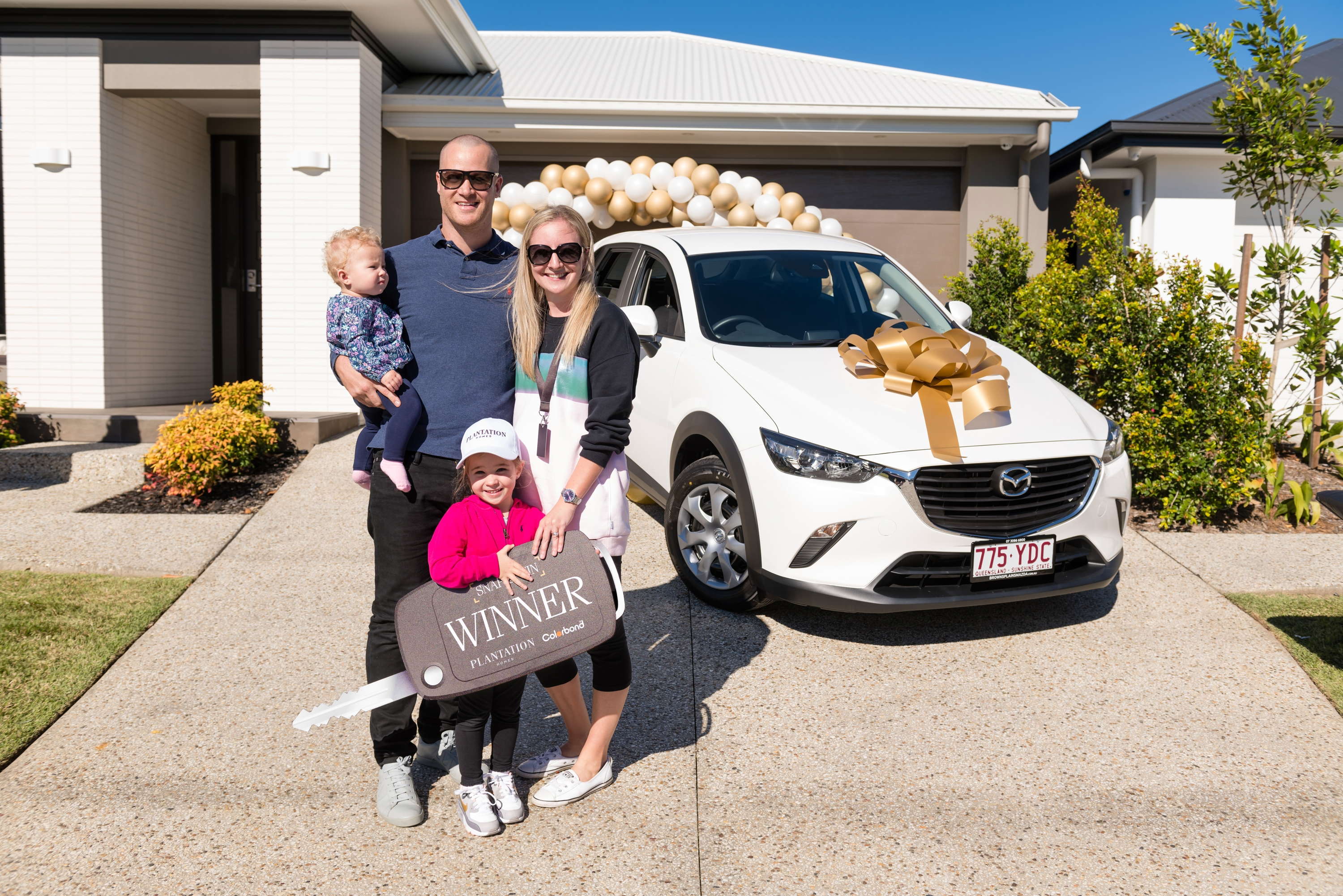 Danielle said "We honestly can't quite believe it, we have never won anything before!" Her husband Gareth went on to say "I'd like to thank Plantation Homes and COLORBOND® steel for running the competition and allowing us to enter and win the car. We really appreciate it, thanks very much!"
Danielle's Instagram entry was taken at her recent visit to meet New Home Consultant Kepler Cowan at Plantation Homes' Capestone display centre. Danielle and her family are looking to build with Plantation Homes in the near future.
So many fantastic entries to choose from
We were so spoilt by the level of creativity from the hundreds of entries which came through the #drivehometoplantation hashtag. One entrant went the extra mile and created a music video, complete with song lyrics articulating his love of Plantation Homes and COLORBOND® steel.
We also had so many snaps which were fun and colourful. Here are some of our favourites who took the time in profiling the COLORBOND® steel roof so beautifully, as well as our Plantation Homes' display centre.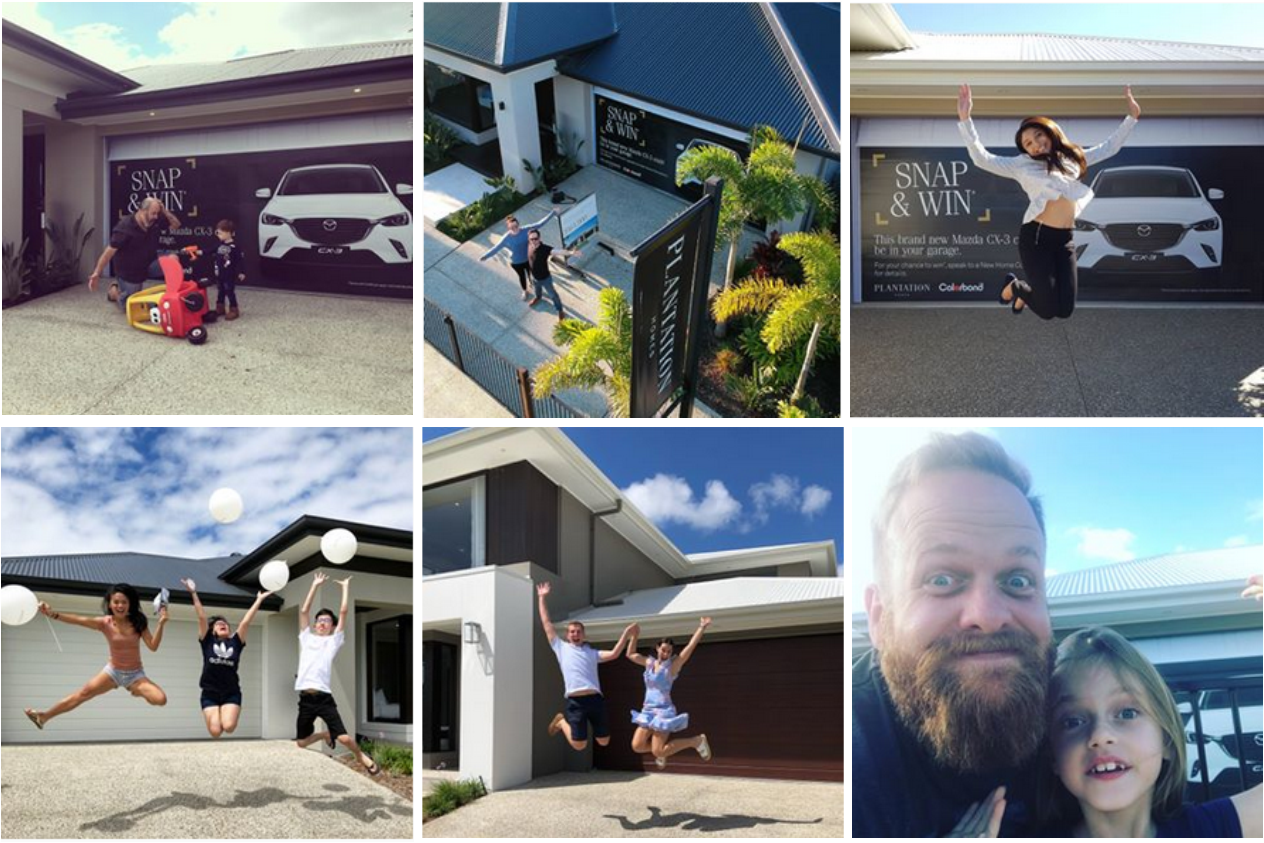 Thank you one and all
We would like to thank everyone who took the time to participate, as well as our friends at COLORBOND® steel for giving us the opportunity to give away a brand-new Mazda CX-3. We wish Danielle and her family all the best as she drives home in her new car. To see the latest COLORBOND® steel roofing solutions, or inspirational new home designs on display, visit us at one of our display centres across South East Queensland.