Stay Ahead of Colour Trends at Plantation Homes
Scouring the globe for trends and inspiration, Dulux know what to look for when it comes to colour - and we have the latest international insights here at Plantation Homes to share.
Paris, Milan, New York – what's not to love about globe-trotting for style inspiration? Taking the task very seriously, the team at Dulux have trekked abroad to ensure we have the latest interior inspiration and expert advice for your new home, right here at Cosham Studios.
Choose a trend with a lasting impact
The true beauty of colour is that you can easily change it, update it, add to it, complement it and refine it as your household personality evolves, but it's important to get your base colours perfected - so that you can easily add and enhance as you go.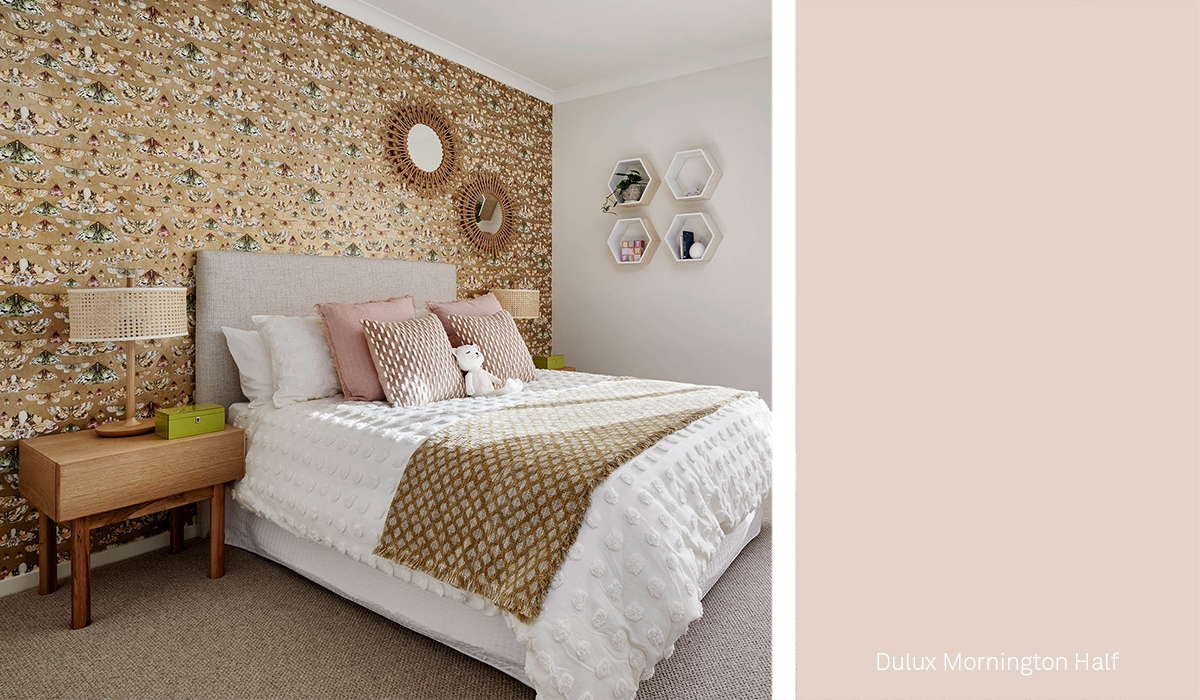 Mushroom-based pinks are increasingly popular and have become part of the "neutral palette", adding a slight blush to the traditional beige collection. Supplied by Dulux featuring Dulux Mornington Half.
The perfected art of grey-green
Featuring heavily on-trend, these are typically blue-based greys, and green-based greys. Other muted tones paired with terracotta work well, while designers recommend introducing a secondary, contrasting colour to grey on grey schemes for maximum impact.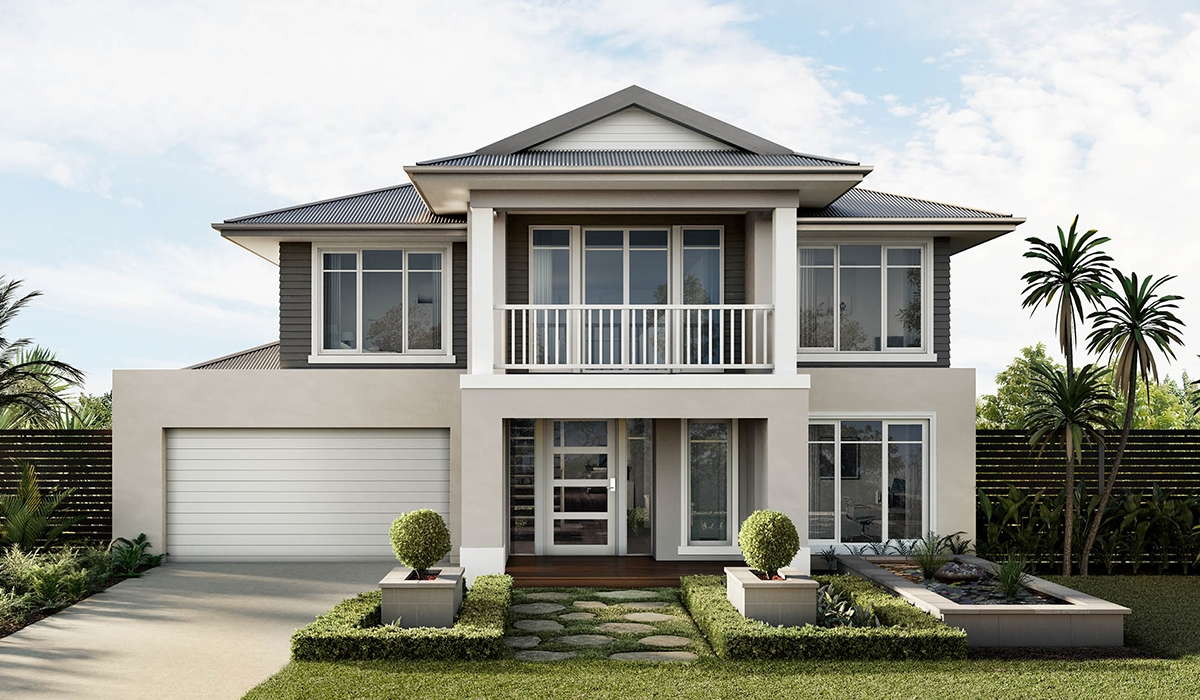 The Dulux team recommend that when using grey, always introduce, and highlight, with a secondary colour. Provence with Ascot façade shown.
Stone remains absolutely stylish
Natural material aesthetics, like stone and marble, remain as popular as ever with the inflections and imperfections of real and substitute marble creating visual ambiance in any space. While marble itself can be expensive and abrasive, the marble substitutes look exactly the part, free from maintenance and ready to play host to a busy home.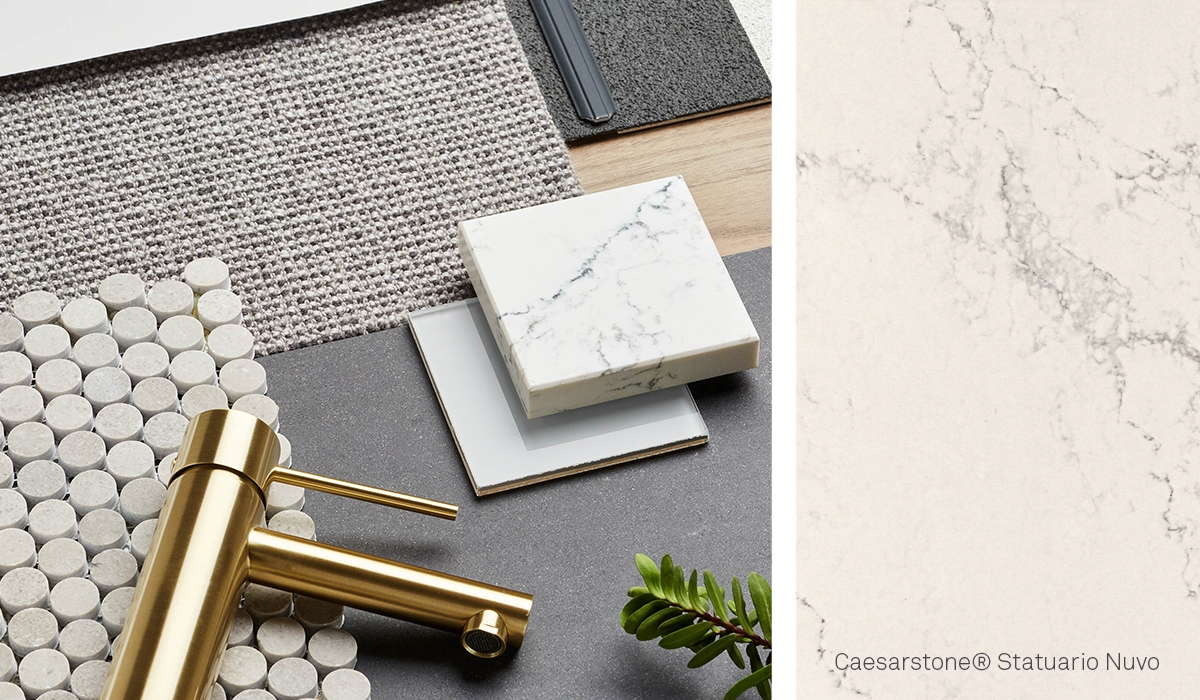 Gold and black tapware can add dimension to marble finishes in the bathroom.
Botanical is here in a big way
Birds, flamingos, palms and fun motifs add energy and personality to each space, especially helping kids create their own zone in their bedroom. A perfect blend with Queensland's outdoor lifestyle, botanicals can be added to living spaces through potted plants, or consider mint green paint colours, to bring a fresh palette inside.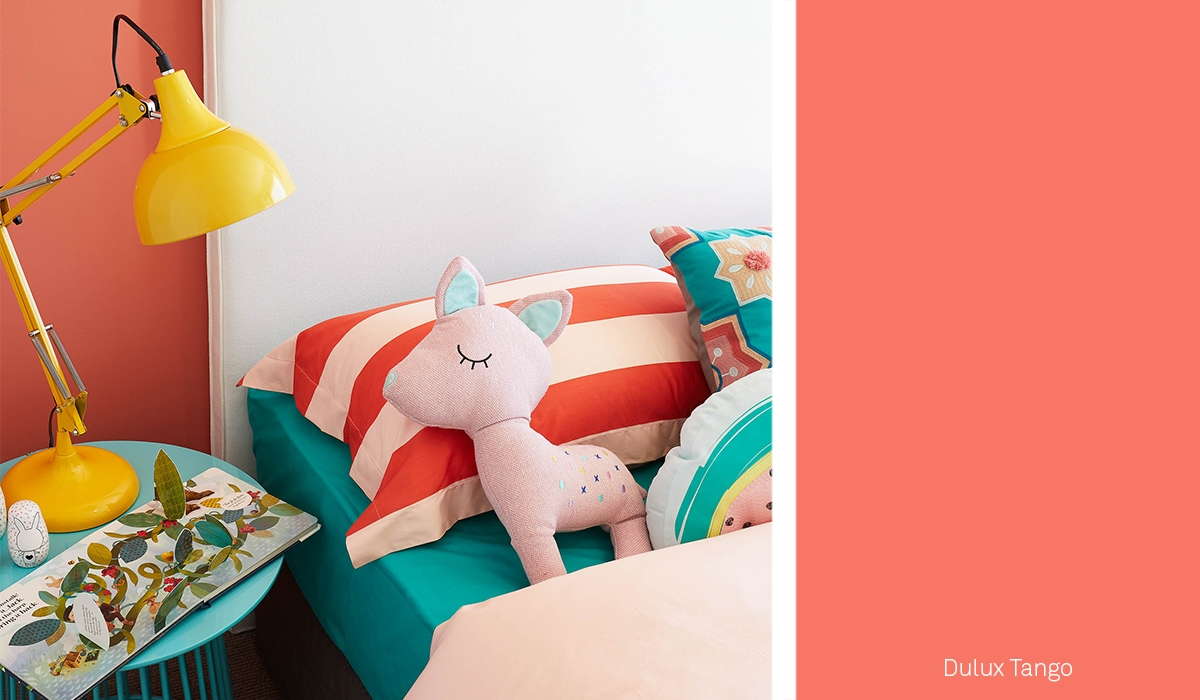 Coral colours like Dulux Tango add a serious splash of fun colour to children's rooms.
Explore the possibilities

Discover the colour possibilities by visiting one of our beautiful display homes, knowing that they showcase the very latest in global interior trends, or speak to one of our interior experts at Cosham Studios. Our World of Homes display centre has nine stunning styles on display, so you really can find the look that appeals to you. You can also explore our colour options online, with our interactive Visualiser able to transform facades and interiors to your preferred colour code instantly.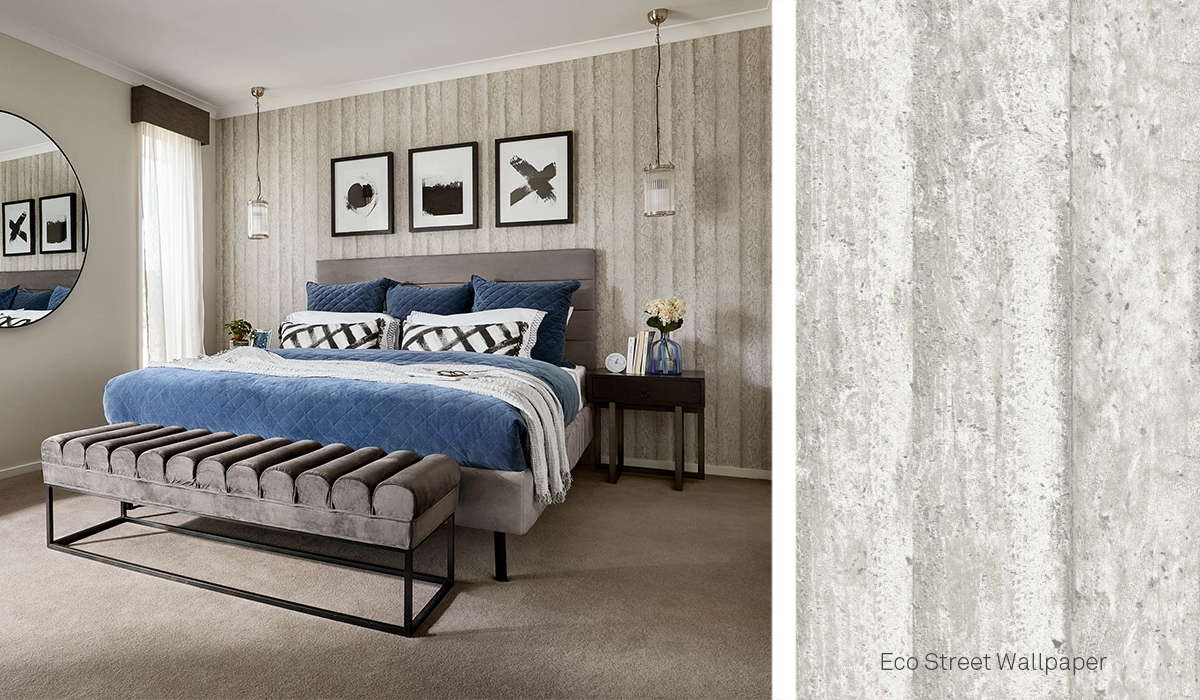 "Soft colour schemes are trending. These include mint greens from the 1980's through to diverse blues, teals and even charcoal." – Andrea Orr, Marketing and Communication Manager, Dulux
What's your favourite feature colour?