More to Call Home in the Mirage
A clearly zoned, timeless design that lets you work, rest and play with ease. In every space, from every angle, function and luxury combine seamlessly in the Mirage series.
Step into luxury, where light leads the way and your senses are engaged with space and style. In the Mirage, the alfresco and outdoors are welcomed into the heart of your beautiful home, for seamlessly integrated living everyday.
Entry appeal and inviting light
The entry hall into the Mirage 43 is spacious, wide and welcoming – it's everything you want it to be when you welcome family and friends through the front door. The wallpaper and artwork on display show what's possible, while the natural and ambient lighting define the zone and set the sophisticated tone of what's to come.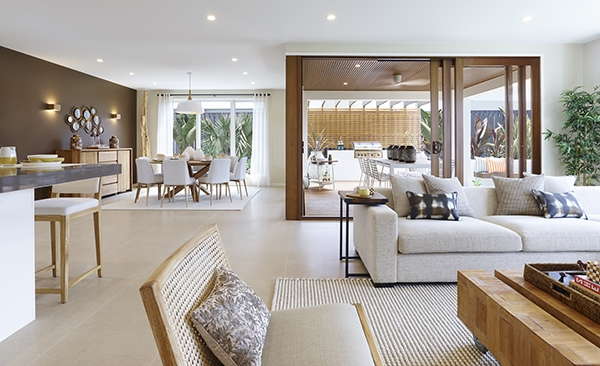 The stand out design features
The first zone is a place of quiet enjoyment and concentration, with a secluded study and theatre room. In the centre of the home is the functional heart that keeps the household running – a faultlessly appointed kitchen complete with large island bench and walk-in Butler's pantry along with a large laundry with outdoor access. The living, dining and alfresco area fluidly combine to create a space for relaxation, family time and social occasions.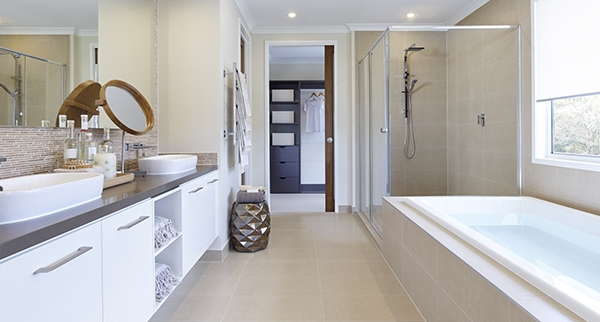 An everyday appreciation
Upstairs, three generous secondary bedrooms complete with a full bathroom with separate toilet and a central leisure area are designed with family in mind. A master suite will become your own private hideaway. The layout provides great segregation between the master suite and the minor bedrooms.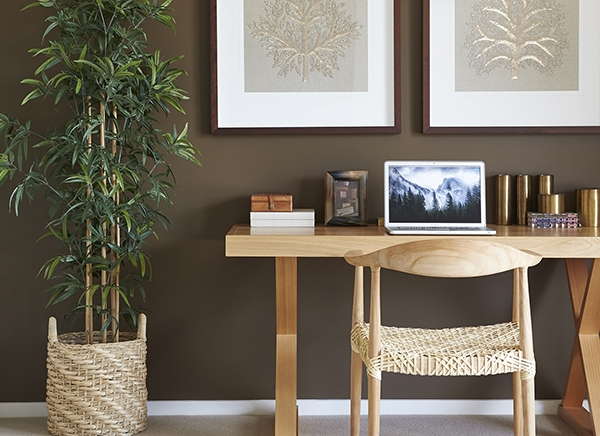 Perfect for…
The multi-level and multi-zoned four bedroom Mirage design gives families an advantage, with the opportunity to spend time together and entertain, or unwind independently, all in perfect harmony.
Read more about the Mirage
Take a descriptive tour of the Mirage series and let your brain imagine the possibilities of your family living here, and the opportunities it offers.
Visit the reality
If you want to step foot into the style, visit the Mirage 43 on display.