Enjoy your happily Everleigh after with Plantation Homes
Looking for the fairy tale forever home you have only dreamed of without worrying about the planning, permits and construction period?
Look no further!
Plantation Homes has the perfect solution for you in creating resort-style ready-to-move-in family homes now. In fact, Plantation Homes has officially opened its doors to its latest display home, the Kingsford, in Greenbank, at Everleigh Estate, as part of the exclusive release of homes on 17th August.
Enjoy the festive atmosphere of this weekend's grand opening, with free coffee, entertainment for the kids and giveaways, while you take a stroll through the latest Mirvac master-planned community.
Gary Burkert, Plantation Homes State Manager, Ready Built, shares all there is to know with the hassle-free ready to move-in home packages and why Everleigh is the newest master-planned community by Mirvac, capturing the heart of Queenslanders.
Ready to be impressed
At Everleigh, Plantation Homes has 26 hand-selected blocks on offer, featuring a mix of Ready Built Homes boasting stunning designs. This exclusive offer has added star power with each Plantation block designed to optimise park frontage, enhancing your visual aspect.
And now the Kingsford joins other Ready-built royalty including Plantation's the coveted Rosalie, Moore and Winton designs.
"The Kingsford, the latest Plantation offering, celebrates Queensland lifestyle, and has been expertly appointed, with luxury inclusions and finishes as standard. From SMEG™ appliances, Caesarstone™ benchtops to Colorbond™ steel roof and garage door, your home can be transformed into that perfect getaway to be enjoyed all year round!" Gary said.
"Featuring a grand island Caesarstone® benchtop, the kitchen in this design is centrally located to the living and dining spaces. Entertaining a breeze with the undercover alfresco which is a perfect oasis for family and friends to come together.
"Highly functional and expansive, the Kingsford is perfect for the family on the go, with a suite of generous living places for all family members to enjoy after a busy day."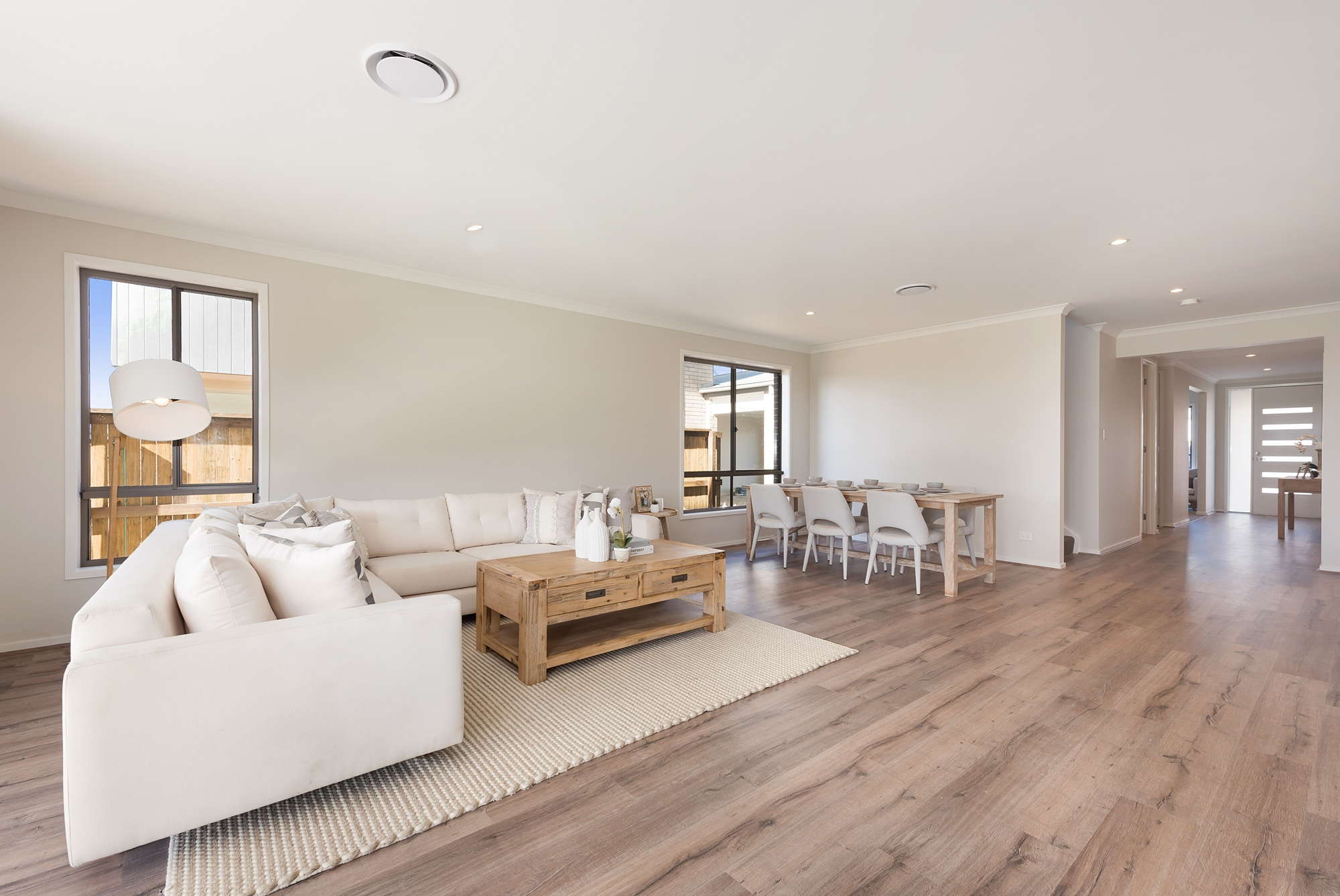 The latest Plantation Homes offering is made perfect for Queensland living.
Hassle-free package
The ingenuity of the move-in ready home is that the new home packages offer a low deposit, with only one contract required for both the house and land purchase – with all the confidence of one fixed price.
These are absolute turnkey packages, and include the driveway, fencing and front landscaping, so you can move straight in and enjoy from day one.
"All Plantation Homes come with an industry leading 50-year Structural Guarantee, Quality Assurance, and they have been voted the Housing Industry Association (HIA) Professional Major Builder for seven consecutive years." Gary added.
Mirvac Queensland Residential Manager, Warwick Bible, said the Plantation turn-key homes, framing Everleigh's award winning park, were ideally suited to the Everleigh lifestyle and would complement the extensive display village, due to open in the community later this year.
"Plantation Homes is widely recognised as one of Queensland's top builders and the designs they have created here at Everleigh show why that is the case," he said.
"Plantation Homes has a strong focus on quality, which is in keeping with Mirvac's philosophy of going a step above the rest in creating communities, like Everleigh, with liveability at their heart.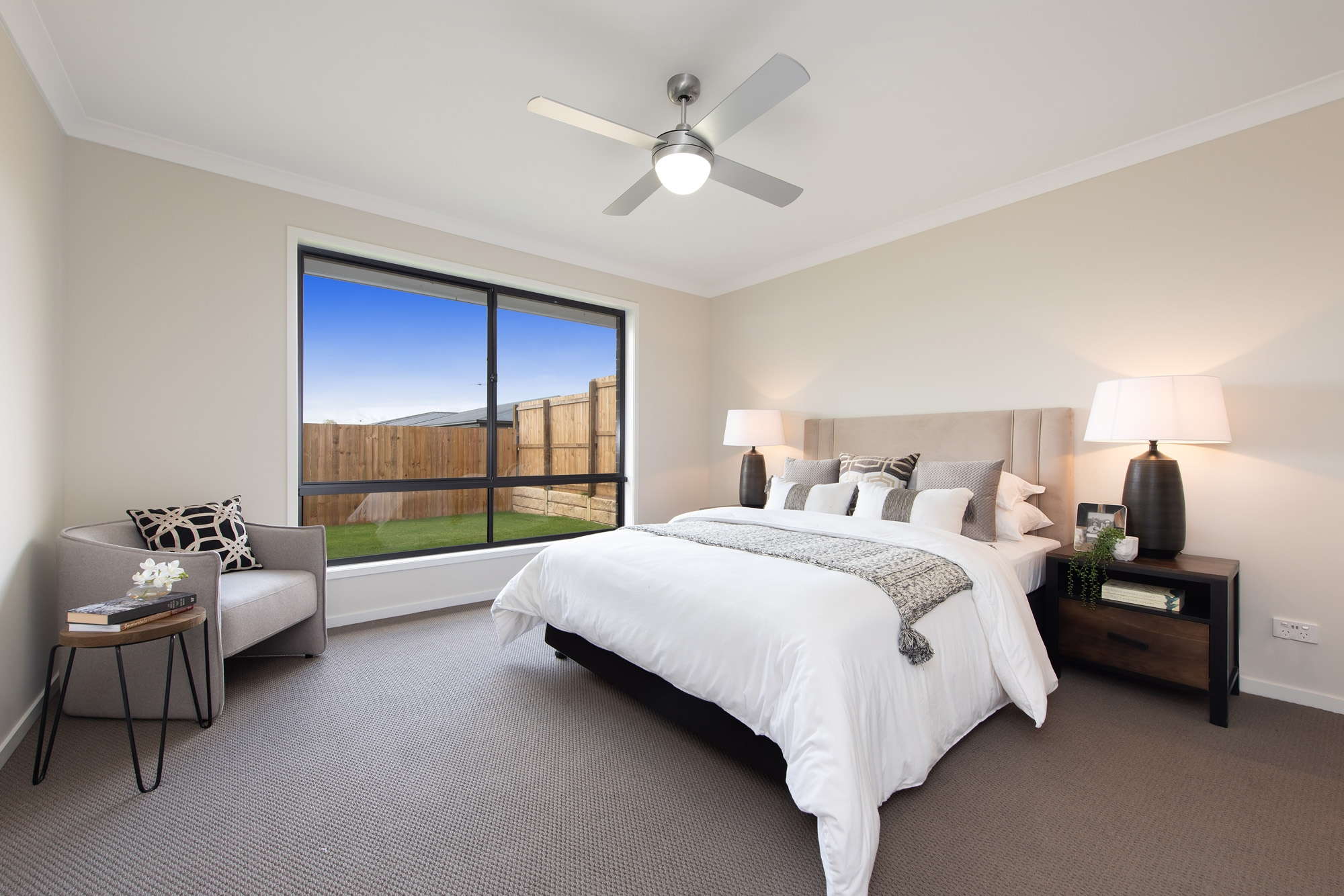 Enjoy your happily Everleigh after in Mirvac brand new masterplanned community at Greenbank.
Happily Everleigh after
At Everleigh, you know that you will part of the close-knit community from day one. Close to Springfield and Logan, transport, shopping, schools and recreation, are also on your doorstep.
"Everleigh, a new master-planned community in the heart of Greenbank, brings together beautiful family homes, green open spaces and easy access to local amenities. It celebrates the quintessential Queensland lifestyle of relaxed living and the outdoors." Gary adds.
Stroll through the award-winning Everleigh Park or Greenbank Recreation Reserve, the outdoor options are endless! Take the exciting plunge in securing a family home with a Plantation Homes fully completed home at Everleigh today!
Visit the brand new Everleigh display homes at Olive Avenue, Greenbank.
Join us for our grand opening this Saturday 17th August at 11am with free coffee, face painting for the kids plus givaways!