Styling your Butler's Pantry
Prepare meals, store dry goods and hide away any bulky appliances that normally take up room in your kitchen. There is no need to tidy up in a rush before your guests come over for your weekly dinner party – your hidden butler's pantry means you can close the door and clean up the mess at your leisure. Your guests will be left wondering how you prepared such an amazing meal and cleaned up, all before they arrived.
Senior Interior Designer, Emma Taylor, suggests using items that really brighten up and complement the space. "When arranging your butler's pantry, try to combine pieces that are linked in shape, theme, material or colour.
If you are looking to create symmetry, odd numbers work best in clusters," she says. "Simple, stylish, smooth clean lines are really 'in' right now. Add personality by showing off a fabulously coloured KitchenAid or Le Creuset pans, and some funky cake tins."
Of course, you still need to get the basics right. IKEA or Tupperware modular containers are fantastic for storing all your different condiments, spices, pastas, rice and cooking ingredients. Before you know it, your pantry will be fit for the best type of budding chef.

You can view our Butler's Pantry Pinterst board for more inspiration.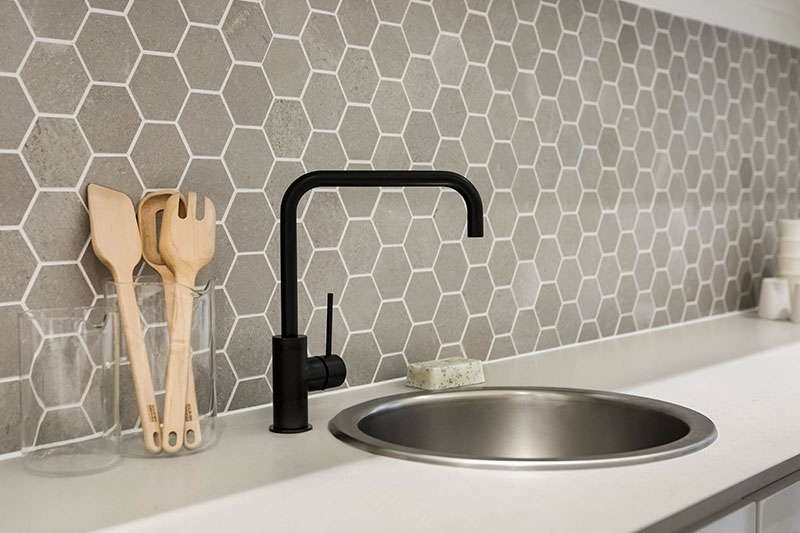 Tricks of the trade
Use lots of canisters and containers to create symmetry and functionality in your kitchen.
Organisation is key – items need to be within quick reach and logical in their placement.
Cookbooks open on the benchtop or on a cookbook stand inspire both yourself and others when they enter the area.
Group cooking ingredients together so that they are conveniently accessible. Create a section for baking goods, spices, condiments, olive oils, platters and serving ware.
Group by item and mix up your colours. Your space should reflect your personality.
Baskets are perfect for storing produce in a neat and tidy way and are terrific for storing vegetables like potatoes, onions and pumpkin.
Get the look
Scour the stores below to find some terrific products to make your butler's pantry unique.
IKEA – The king of storage offering modular containers that fit together seamlessly – allowing you to grow your collection. Also on offer are pretty trinkets and clever cooking accessories to help make everyday kitchen tasks easier.
Country Road – Country Road offers home décor pieces that are on trend and easy to add into your existing home. Seasonally, they offer the latest selection of coloured bowls, gorgeous serving ware, wooden candleholders, canisters, and lovely coloured tea towels and accessories.
Provincial Home Living and Maison Living – For those that love the French look, Provincial Home Living has plenty of textured, worldly goods including chrome buckets, utensils with rose gold accents, French cheese boards, colourful bowls and feature mirrors. They have some unique furniture pieces and soft furnishings that will help complete your look.
Pottery Barn – Uniquely patterned, crisp white servingware and earthy dinnerware, textured and plush cushions, a mixture of materials and textures in furniture and bed linen, and vintage wood carved fruit bowls and cheese boards.
Howards Storage World - A great range of storage solutions including containers, baskets, and drawer organisers that won't break the bank.