Styling a Spare Bedroom
The spare bedroom is often the overlooked space in a family home and perhaps used for storage. From the exercise bike which is rarely used, empty suitcases waiting for their next holiday, to unopened moving boxes. But a spare bedroom can be so much more than that.
The spare bedroom can be as flexible and as inviting as you want it to be, creating an ideal haven for visitors and friends.
Plantation Design Studio Manager, Di Gaffney, shares her tips and tricks on how to transform an often-unused room into a stylish and comfortable sanctuary which is used more frequently.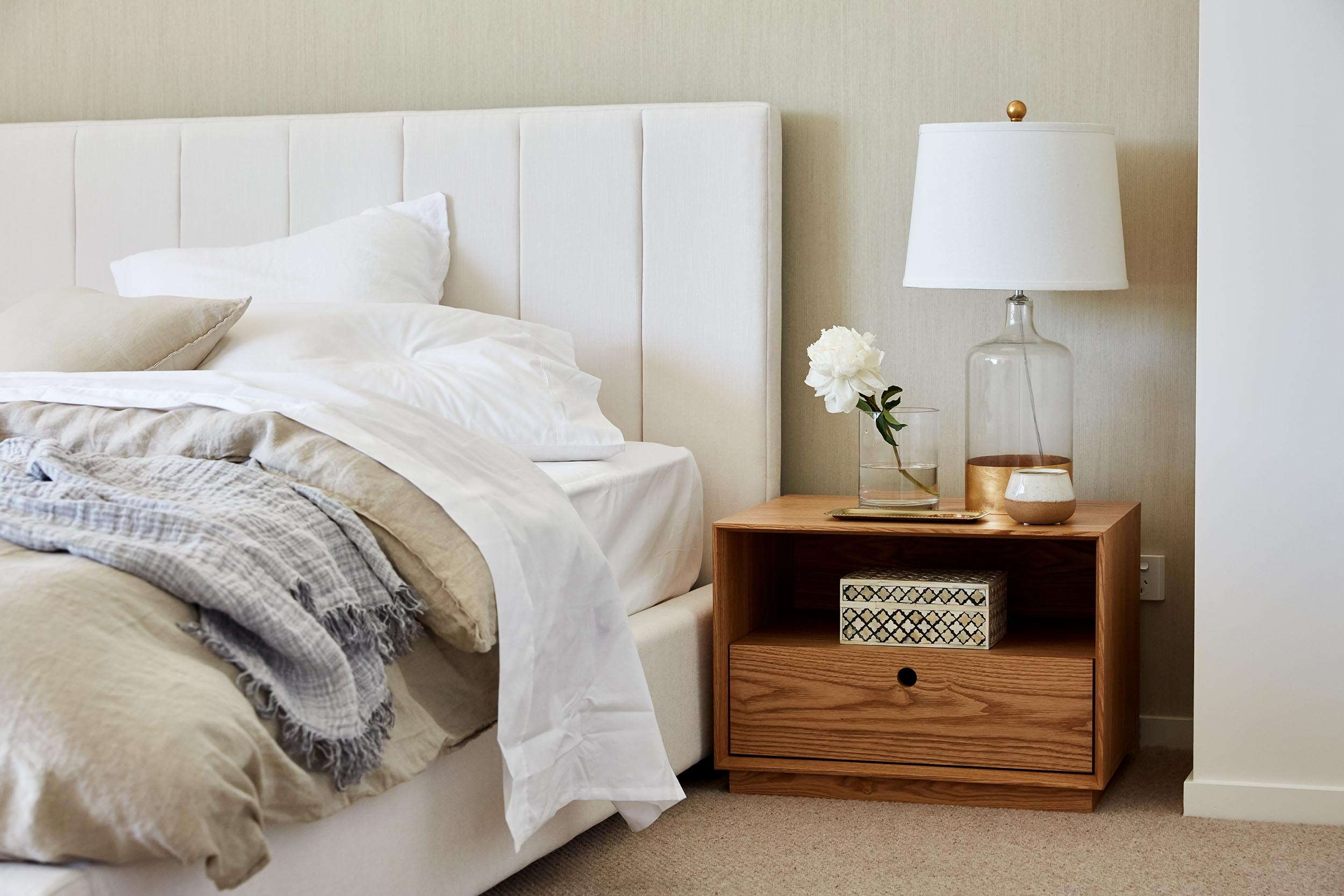 Beauty in comfort
Dressing the bed with inviting textures and colours is a perfect way in creating a beautiful room for an overnight stay for family and friends. Crisp, white sheets, coupled with textured quilt covers, cushions and soft throws are sophisticated ways in making the room inviting and comfortable.
Di said, "I am a fan of the organic bamboo sheets. They are soft, smooth, breathable, hypoallergenic and chemical free."
"When styling the spare bedroom, ask yourself, what would you like to see in this room to make it more inviting and appealing. There is nothing better than slipping into quality sheets and comfortable fluffy pillows. Invest in a quality mattress and base so your guests really enjoy their night over."
"Consider choosing neutral colours which don't date and add some colour nuances which are calming and relaxing for a bedroom such as pastel blues, light greys and lattes.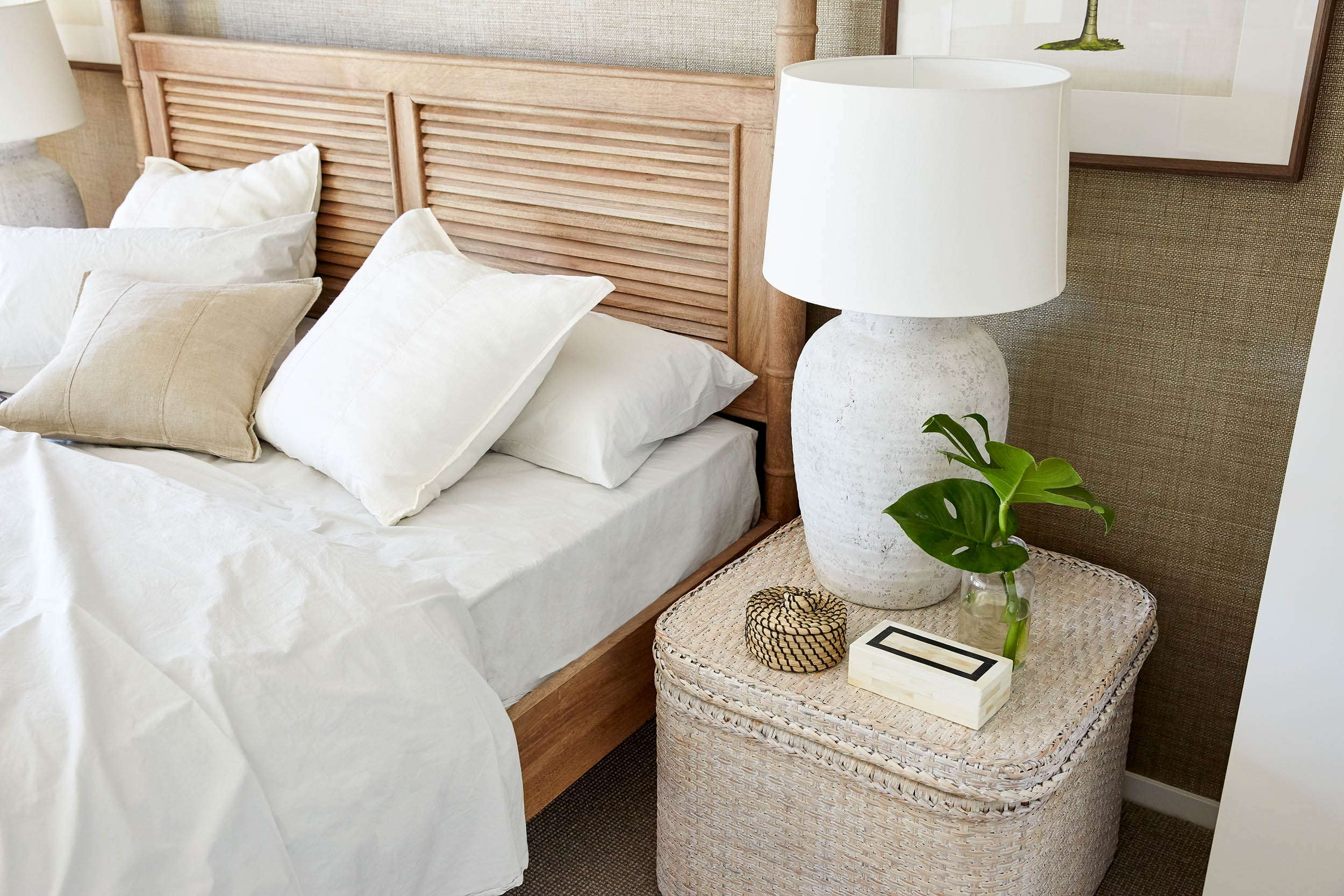 Get rid of the clutter
You don't want to have your guests tip toeing through overflowing boxes or unused gym equipment. Clear the room from all the clutter and keep it stylish and simple.
Di added, "Decluttering the spare bedroom, not only makes it easier to clean and tidy up, but it is also creates a more inviting space for your guests. Consider investing in neat storage boxes which can be put under the bed for your expansive shoe collection and take full advantage of your wardrobe in storing those bigger items. They will have room to place their personal items and they don't have to worry about moving or breaking any of your possessions."
Lighting and storage
Make your guest feel welcome by making sure there is ample of storage for both clothes and baggage. Even if it is a few empty draws and hanging space with space under the bed where they can store their luggage.
"Even if your guest is only staying overnight, it feels good to unpack and spread out! I always add dimmer lighting to all my rooms, bedrooms included, and hanging bed side pendants or bed side lamps are a must." Di said.
Keeping it personal
It is still important to add some personal touches to the spare bedroom, giving it a light and attractive ambience. Consider placing a few magazines or hanging lovely wall art are the touches which make the room more appealing and comfortable.
"Fresh flowers from the garden and scent diffusers add that glamorous touch which you may find in a boutique hotel. I also always leave a small basket of toiletries for them just in case they have forgotten something." Di added.