Jump into spring with Q Collection
Exceptional innovative design and a new level of standard inclusions are behind Queensland's No.1 Home Builder, Plantation Homes', latest single-storey homes in the all-new Q Collection. Perfectly designed to suit popular 12.5m and 14m frontages, these designs are filled with light, air and space, embodying the elements that set Queensland apart from other states.
You won't just see the difference in the Q Collection, you'll feel it.
More choices included as standard
Queenslanders are now spoilt for choice with the highly-anticipated release of six Q Collection designs. On display, you will find the Summit series is designed for 12.5m wide blocks (and fit 25, 28 and 30m depth lots) and the Cascade series tailored to 14m wide blocks (and fit 25m, 28m and 32m deep lots).
The Collection boasts industry-leading inclusions, which include up to $18,000 worth of value on the most popular upgrades including high, and raked ceilings, soft close drawers and doors, and downlights, all on the preferred M-class slab.
You will be instantly impressed by the grandest of entrances that are embodied by the high 2570mm ceilings and statement raked ceilings – features that provide additional height than a standard ceiling, all included in the price.
Incorporating these items as standard focusses on creating a fuss-free package for new families to fall in love with. To help bring your new home vision to life, we have added more choice across all of the standard inclusions so you can easily and affordably personalise your new home to suit your style and budget.
Particular attention has been given to allow each family member space and privacy, with zoned living a pivotal part of the Q Collection's innovative design.
Two designs on show
The free-flowing feel of the Summit 24 is created by seamlessly connecting the inside to the outside. The main bedroom is cleverly tucked away from the three secondary bedrooms, for enviable peace and quiet. With a must-have theatre room, it is positioned perfectly to take in the glorious raked ceiling. A private entry completes the Summit's smart and beautiful design.
The Cascade 28 has an abundance of living spaces, complete with a versatile study nook, making it a perfect area to store the kids' technology away from their bedrooms or a handy catch up area for household paperwork. The main bedroom is the idyllic parents' sanctuary, featuring a private hallway with access to the delights of outside. The ensuite is highly functional, as well as luxurious, boasting dual vanities and an expansive dressing room.
Both designs have the preferred four-bedroom layout with the flexibility to convert the fourth bedroom to a home office, as seen on display. Floorplan options include grand alfresco, a dedicated study in lieu of fourth bedroom, alternate garage location and extended kitchen.
See Queensland's next generation of homes for yourself
Being unveiled this weekend at World of Homes Springfield Rise, this coming Saturday from 10am you can see the next generation of Queensland homes for yourself.
OPENING SATURDAY 12TH SEPTEMBER: Springfield Rise World of Homes Vancouver Way, Spring Mountain.
NOW OPEN: Ridgeview Estate at Grey Crescent, Narangba.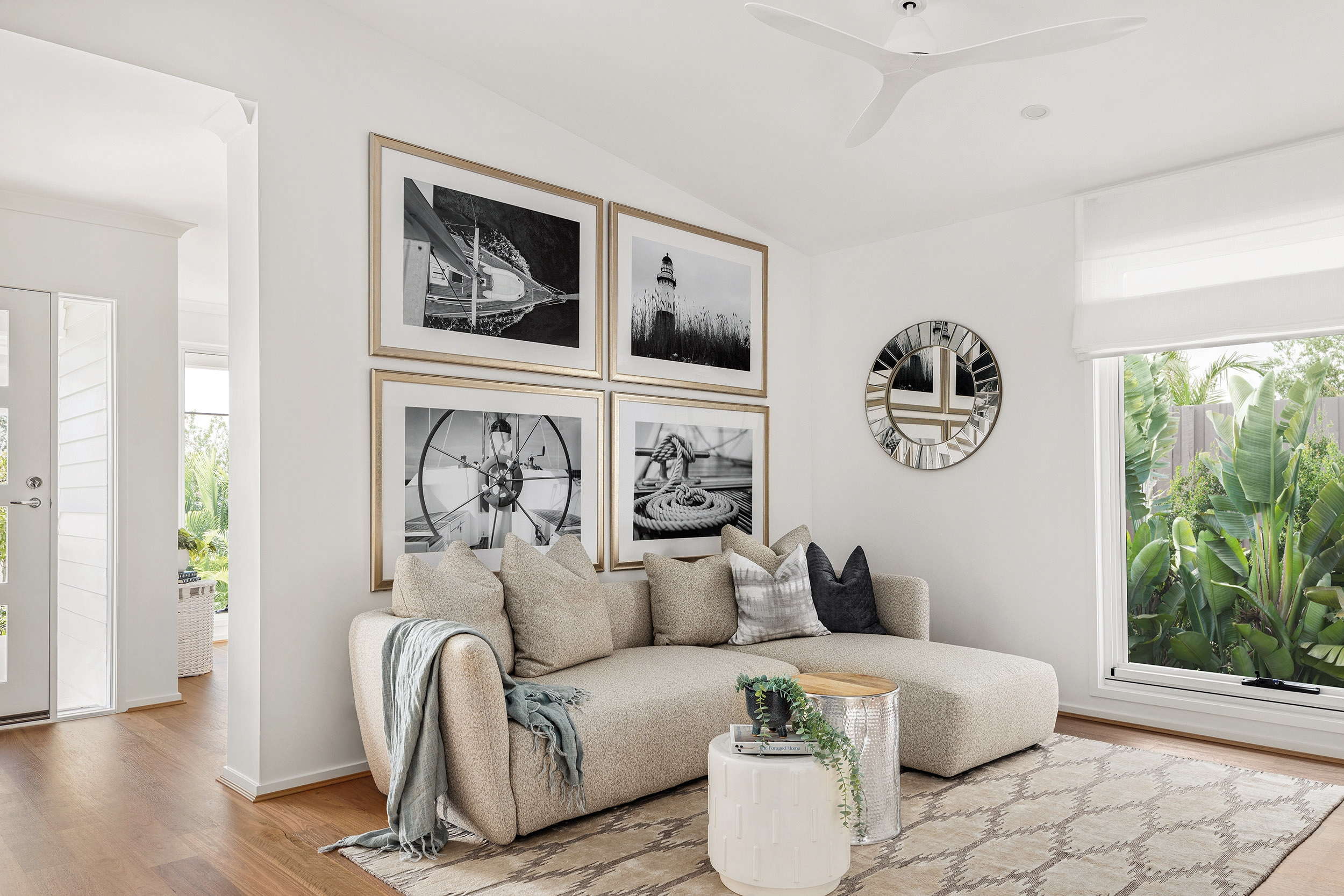 Introductory offer
For a limited time, we are offering an exclusive introductory offer with $10,000 slashed off the price for both of these new designs but be quick, this won't last long so visit your nearest display to find out more!
For more information about our Q Collection including a guided virtual tour, click here.