10m frontage goes a long way with The Verona
Incredibly smart design brings Plantation Homes' ever-popular double-storey, 40-square, Verona to adaptable and intelligent living.
Designed to accommodate a shrinking build envelope, the two-storey Verona perfectly suits a 10m wide frontage, and serves extremely well in functionality and has fabulous style and form. In fact, the Verona, raises the bar on how to amplify a stunning Queensland home on a more compact block of land.
Plantation Homes National Design Manager, Jeff Bugeja, talks us through the versatility of the Verona which he designed, showcasing its uniqueness and ingenuity as a modern Queensland family home to fall in love with.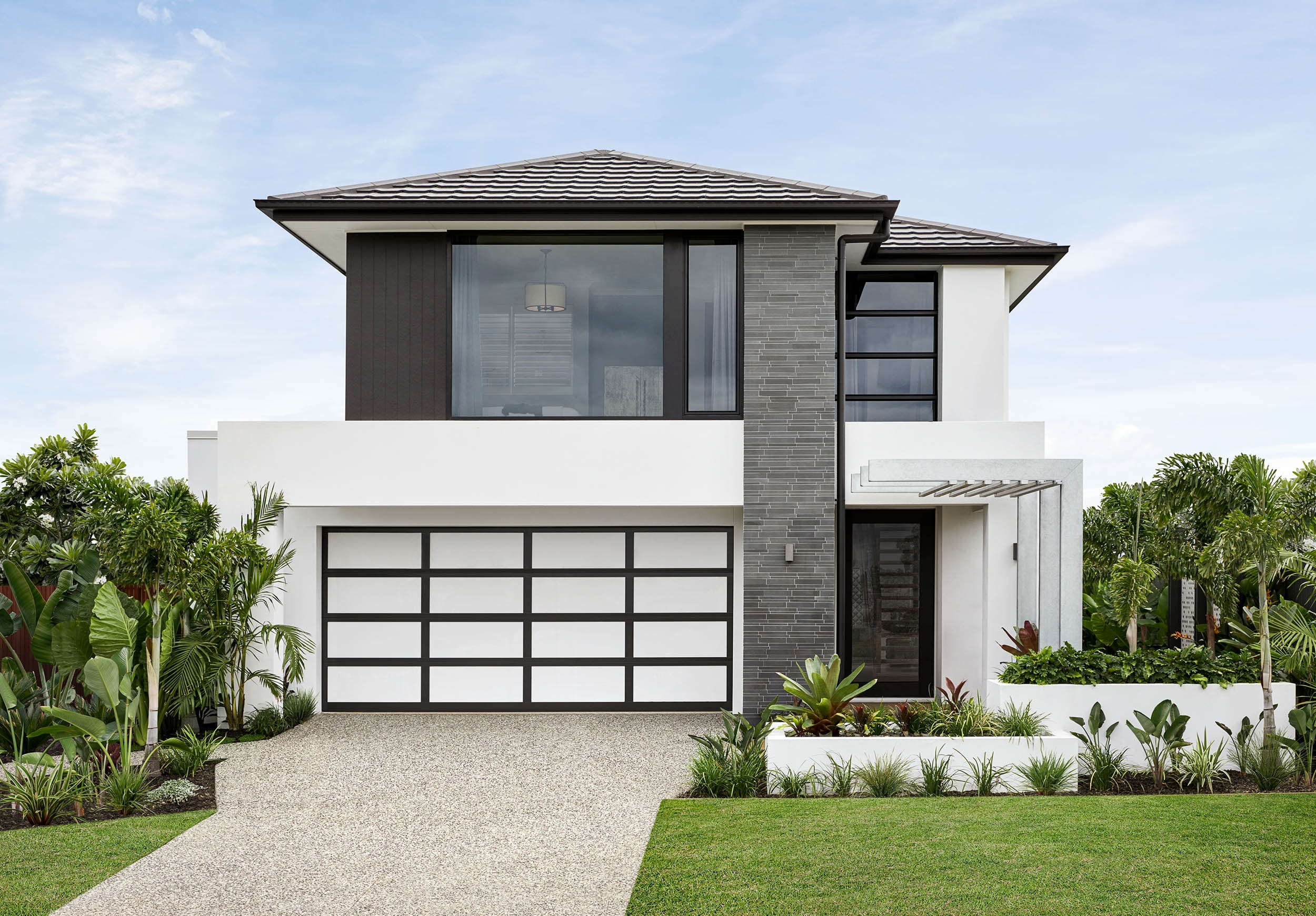 Good things come with a 10m frontage in our Verona design
The WOW factor in Narrow Lots
When designing The Verona, one of Jeff's top priority was to create an entrance which exudes opulence with a sense of freshness - without compromising on space.
"The open, see-through staircase, coupled with the large window and open study nook, gives the entrance an airiness which is inviting and luxurious," he said.
While the 10m frontage can be a narrow space, the smart use of windows extends the bounds of the Verona. "Viewing downward from the top of the stairs on the gantry, there is a stunning vision of glass and light down below – again creating a sense of space and celebrating the natural light."
The Master of all suites
With the Verona, Jeff wanted to create a master suite for parents to look forward to heading to after a hectic day.
"Coupled with two Hollywood-style dressing rooms, spacious dual sink ensuite and convenient separate powder room, the Verona's master suite is simply fit for royalty. This space is more of a parent's ultimate personal wing – perfectly situated on the second floor and tucked away from other bedrooms." Jeff said.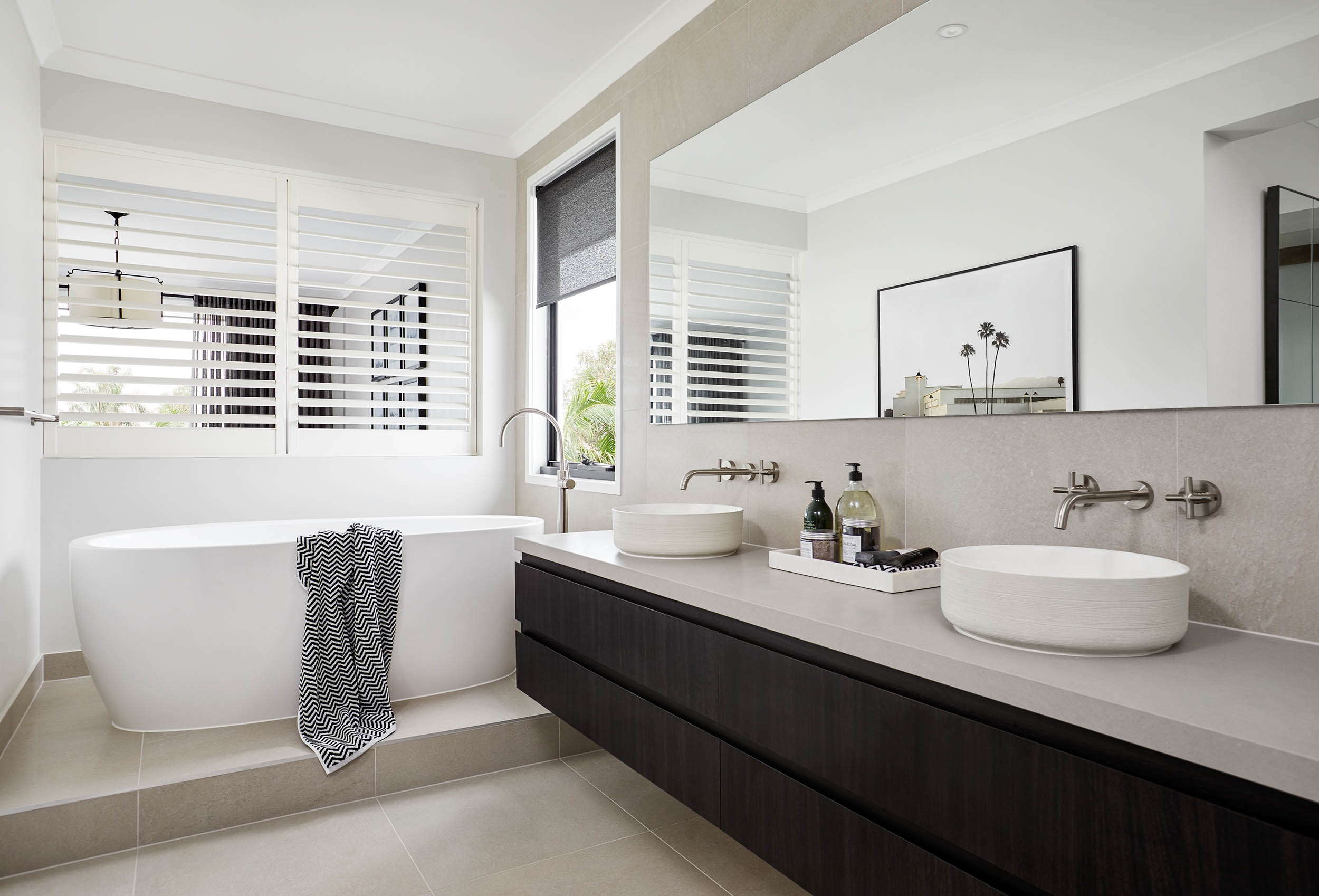 An ensuite fit for royalty, on display now at Rochedale World of Homes
Impressive living spaces
Jeff adds, "The Verona is vast and expansive, while sitting perfectly on a smaller, 10m frontage, so it was important to have living areas to accommodate a suite of family needs."
Forty squares of sizeable Verona living also equates to five spacious living areas including a theatre sanctuary, upstairs leisure room and outdoor alfresco area and gives the Verona the strong double storey statement appeal it deserves. The dining room is complemented with a large window, inviting more light and views of nature."
The first floor also boasts a handy powder room, complete with shower - a clever and unique feature.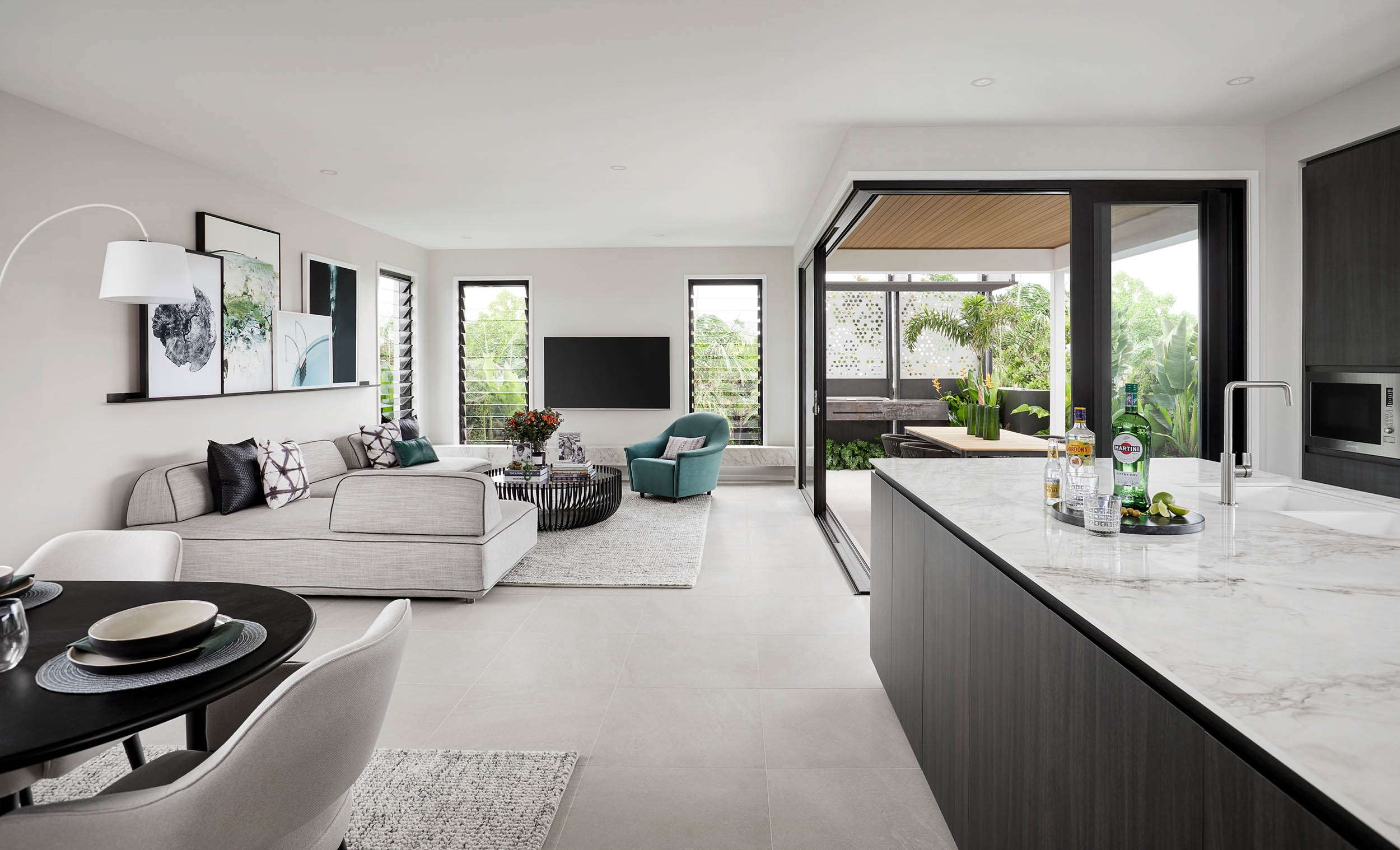 The Verona accommodates all a growing family needs
Bedrooms plus more
Each of the other bedrooms have their own walk in robe, with large windows for more natural light to seep through.
"Their adjoining bathroom is complete with a separate powder room, giving family members additional usability with the spaces." Jeff adds.
Art of home entertaining
The Verona's clever kitchen design with its contemporary design, creates cutting-edge spaces where gathering together is seamless and cooking is a joy. Complete with a Caesarstone™ Grand Island Bench, the kitchen overlooks the trifecta of leisure space- the dining, living and alfresco areas.
The Verona's kitchen is an entertainer's kitchen, complete with generous Butler's Pantry, superior finishes and ample storage.
"The piece de resistance is the expansive window above the stove, allowing more natural light to flow in as well as taking advantage of the beautiful flora and fauna outside." Jeff said.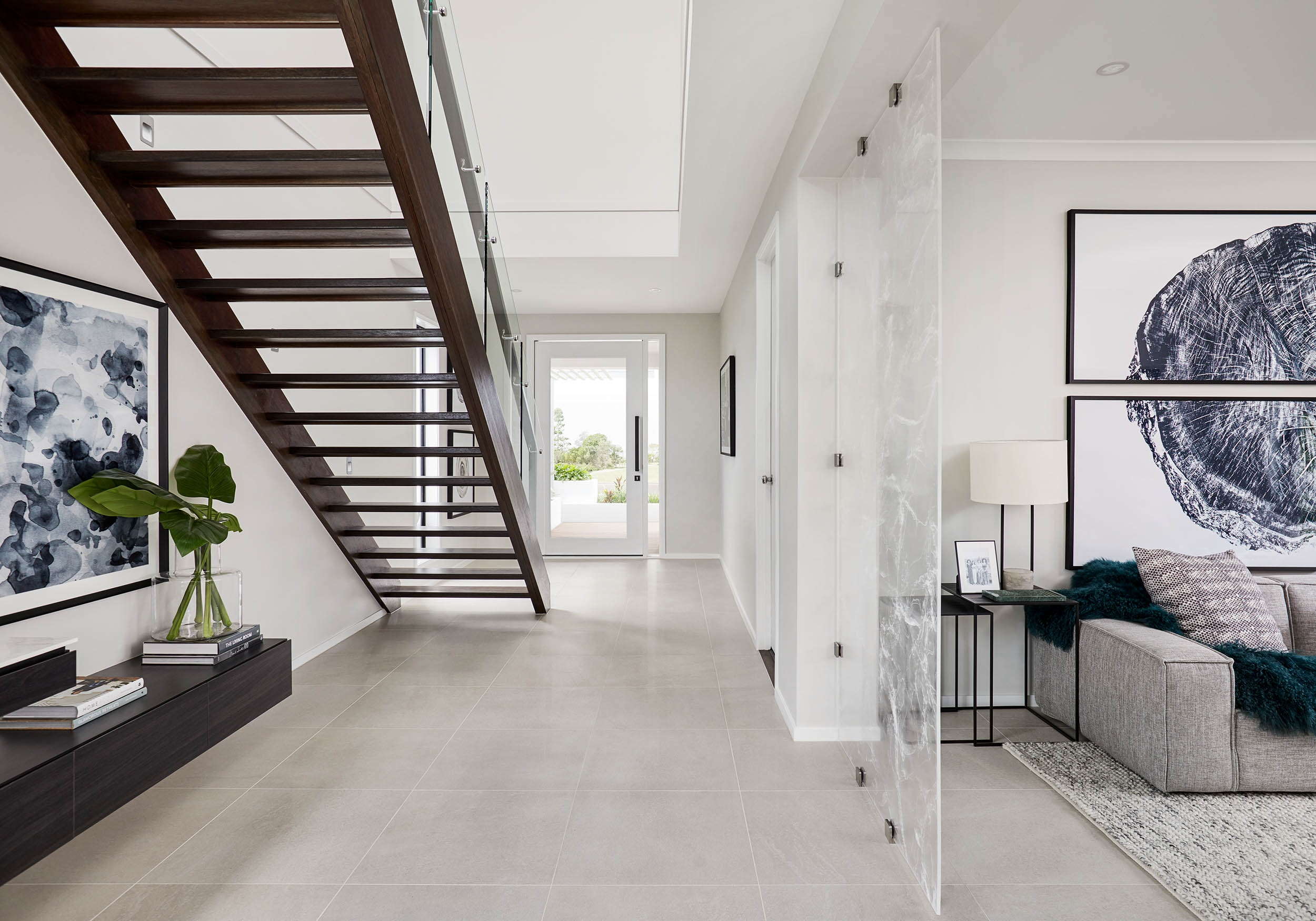 Space is not compromised in the amazing Verona designed specifically for shrinking build envelopes
First impressions count
The Verona, complete with double garage is cleverly designed for the narrow 10m lot width. With seven stunning facades to choose from, including the popular Hamptons-inspired Eastport façade, the Verona's design optimises the block by going up, not across, while maintaining a sense of space.

The stunning Verona is on display now at Plantation Homes' latest World of Homes experience centre at Rochedale. Visit 8 Daniel Drive seven days a week, from 10am to 5pm.